Network 10 Sydney debuts new set — the first of several as part of an overall rebranding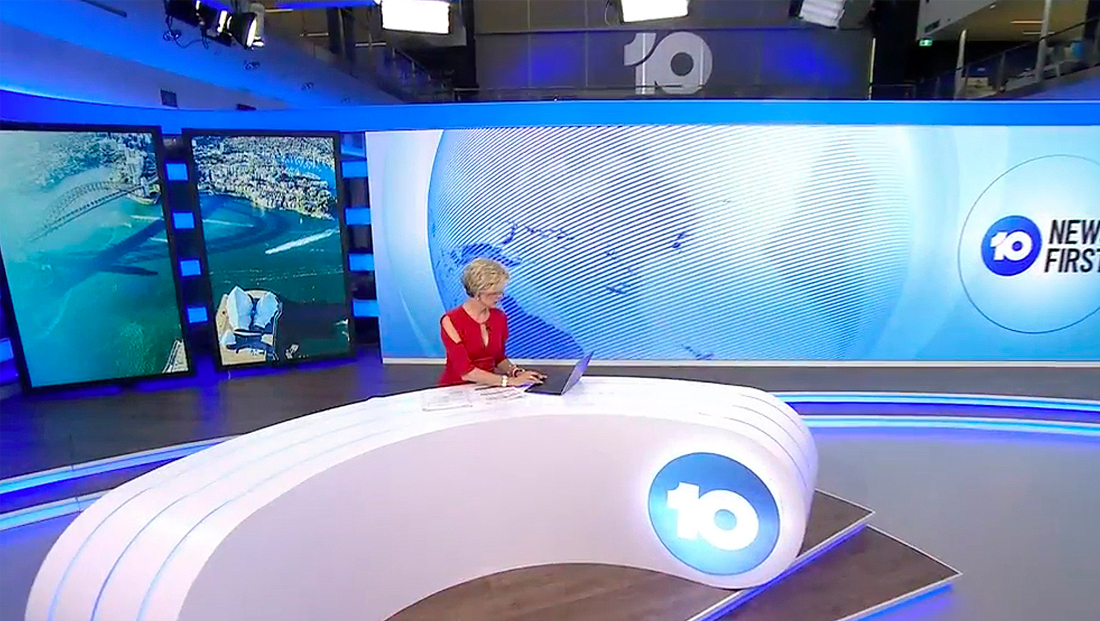 Australia's Network 10 has unveiled a new set for its Sydney station's rebranded "10 News First" newscasts that matches the design direction found in the new logo design it unveiled last year.
The studio, which is part of the network's Sydney headquarters' atrium, mirrors the new logo's circular footprint, a holdover from the previous look, while also boasting a bright and airy feel with bold blues and whites — which can be recolored based on the program.
Network 10's internal team, led by David Bernstein, worked with Exposure Group's Vi Hermens to design the set.
The centerpiece of the design, which is over 100 feet wide, is a seamless 1.5mm pixel pitch LED video wall that's 30 feet wide by 8 feet tall from Leyard.
The space in front of the video wall is kept open, with a gently curved riser lighted with bright accents to allow for standup-style uses.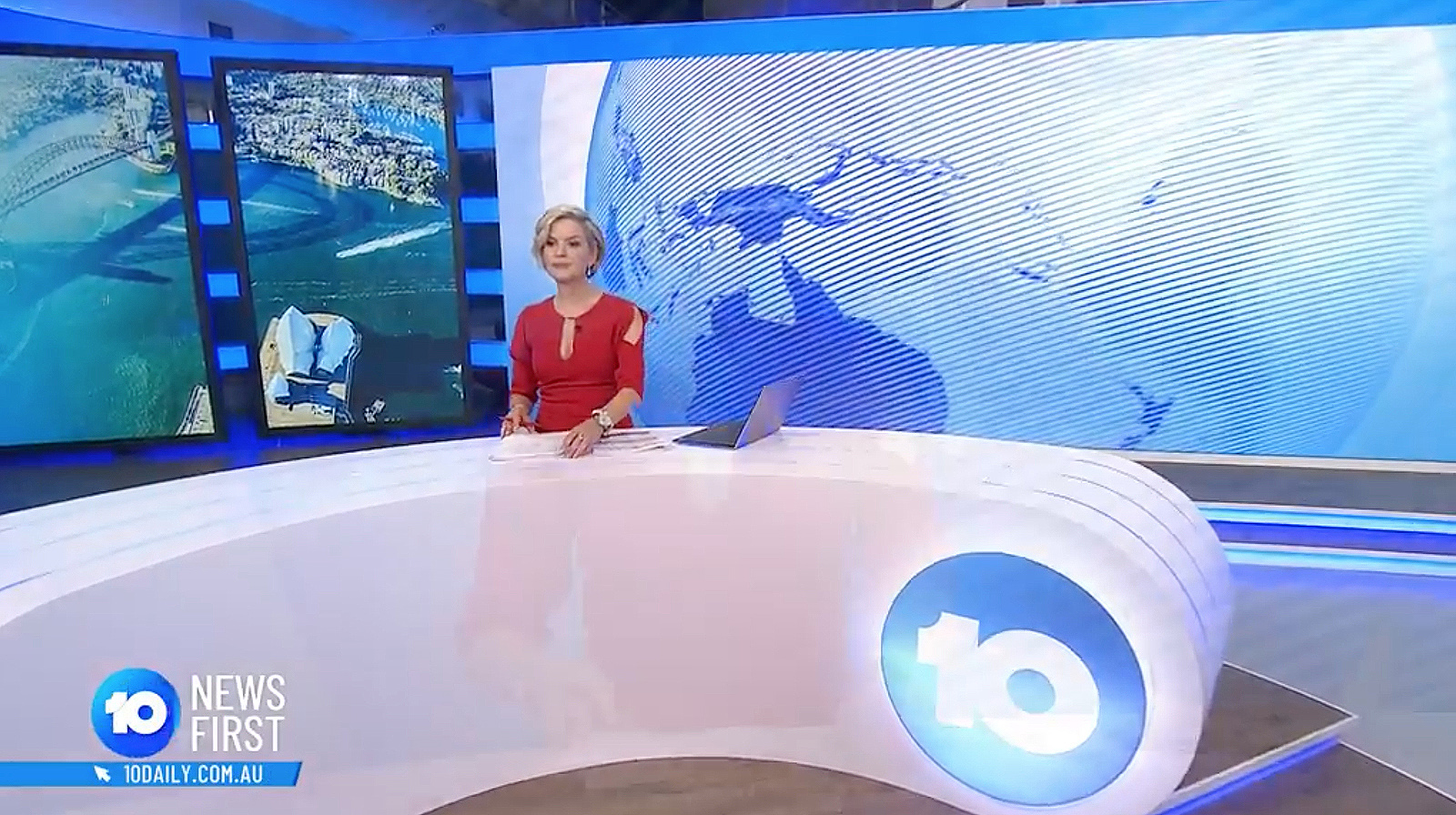 One side of the studio includes a unique anchor desk that resembles a stretched out and slightly curved white pill.
The right circular cap of the desk features an integrated, backlit version of the network's logo, while bright blue integrated backlit strips accent the ends as well.
Flanking this are two separate arrays of vertically mounted flatscreens that can be used for background or topical graphics as part of in-studio standups.
All of the on-set displays are controlled by Vizrt's Viz Multiplay system.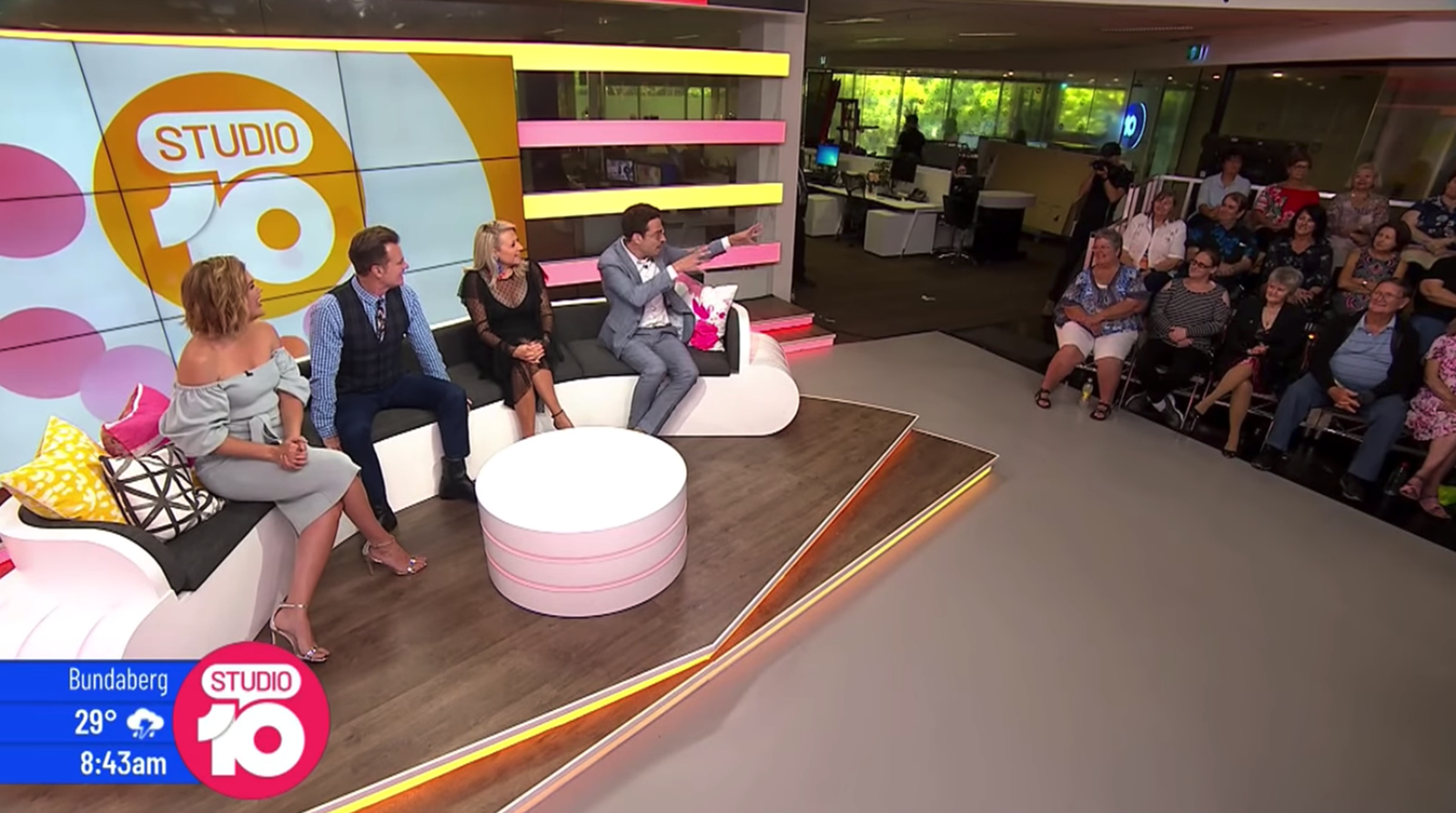 An additional, smaller video wall is in the multipurpose interview are to the far right of the studio, which features a custom built sofa with a base similar to the anchor desk. During the station's morning chat program, "Studio 10," an audience is seated next to the couch.
The entire set is wrapped with a background of five horizontal bands with integrated high resolution LED panels that can be used, ticker style, to display breaking news and other information.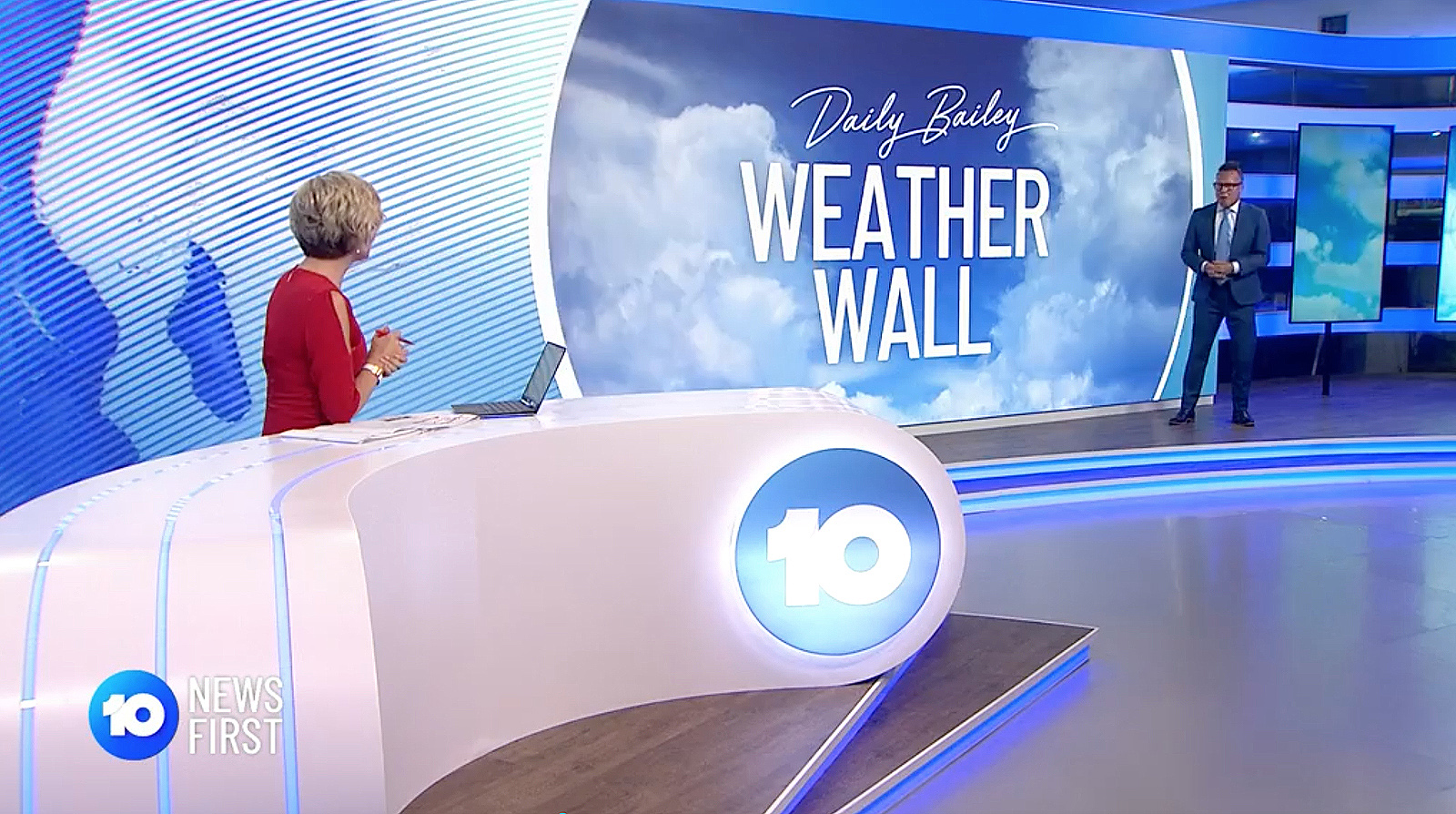 The anchor desk's position to one side lets the network take full advantage of the large video wall.
It can be framed as an anchor background or make an appearance to toss to the studio standup areas. In addition, the video wall can also be used for weather maps.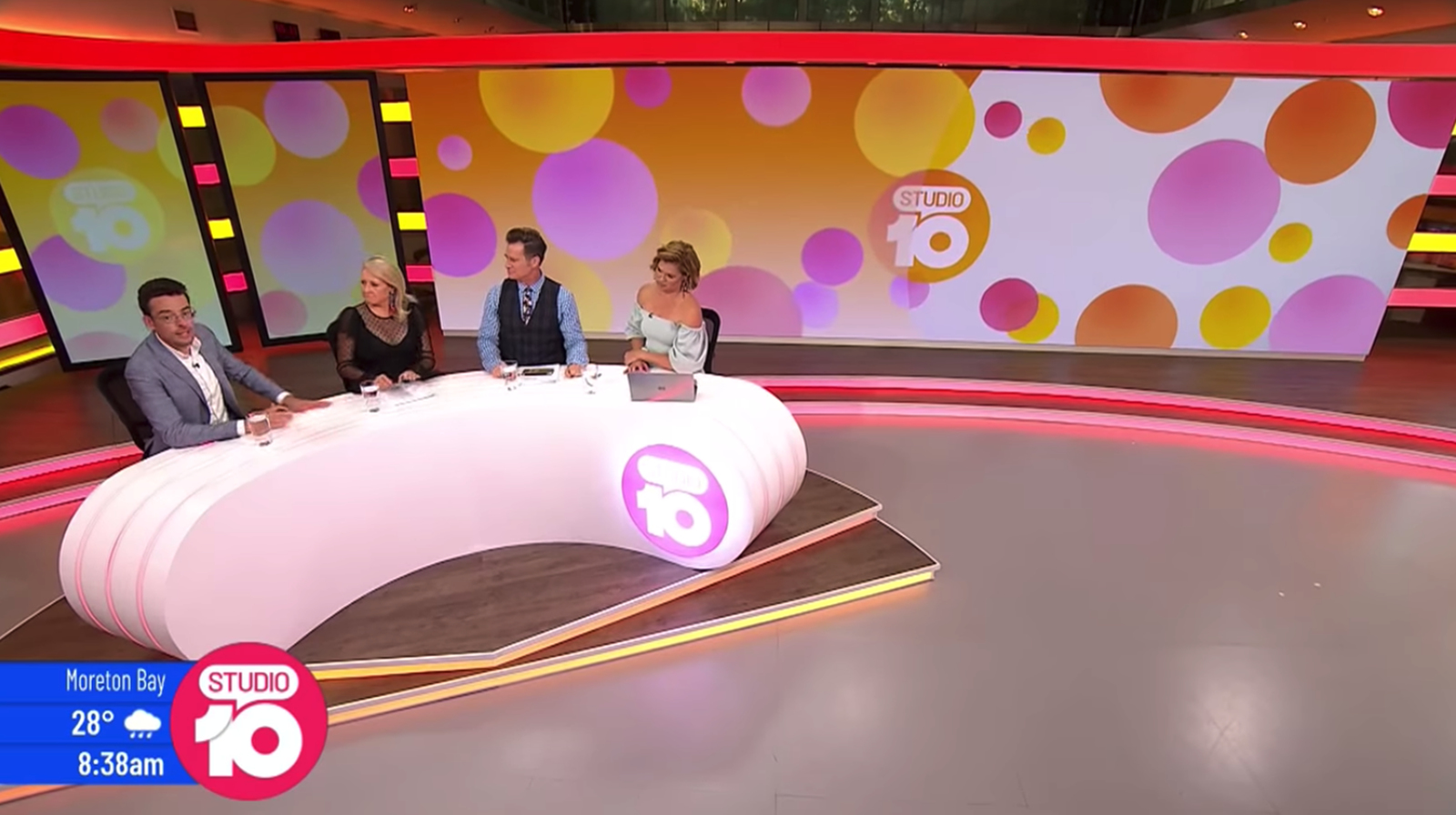 The new studio in Sydney will be used by a variety of programming including "10 News First," "Studio 10" and "Sports Tonight" as well as "The Loop," "RPM" and "10 Daily."
The network will also build similar sets at its stations in Melbourne, Brisbane, Adelaide and Perth.
The latest in design, production and engineering
Subscribe to NewscastStudio for the latest delivered straight to your inbox.