Album Review: 'Sports Adrenaline' from FirstCom Music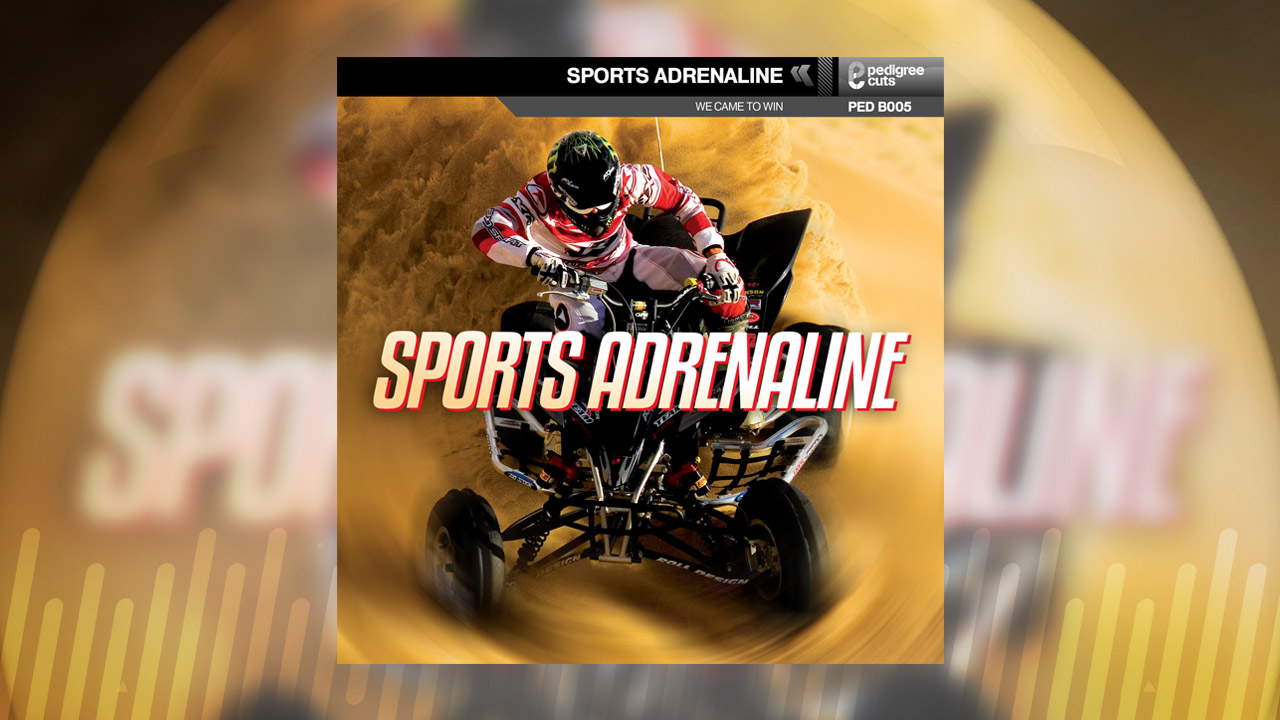 Boasting an array of sounds ranging from thrashing metal guitars to catchy EDM dance beats to charming jazz horns, the diverse character of "Sports Adrenaline" perfectly reflects the ever-evolving world of sports.
Like any devoted sports fan, "Sports Adrenaline" understands that athletic competition delivers a cast of heroes, villains and a wide palette of complex emotions.
Composers Alessandro Rizzo, Elliot Greenway Ireland and Ian James Britt creatively use everything from glam rock to Baby Bam of legendary rap group Jungle Brothers' vocal here to make music ideal for engaging sports fans of every stripe and mood.
With distorted guitars and energetic sound effects, infectious album opener "Triple Deck" sounds like it was engineered to live in a packed sports arena. "The Scrolls of Taurus" boasts lightning-quick guitars and a thrilling electro-pop feel ideal for hard-hitting sports promo reels, while "Winning Is Everything" is big on attitude with crunchy guitars and driving drum beats.
In "You Ready For This," things take an unexpected turn with palatial shoegaze production before dropping into a sleek EDM affair in a track ideal for highlighting the softer side of sports. And with catchy rap vocals, hip hop drums and live horns, jazz-inspired closing track "We Came To Win" perfectly encapsulates "Sports Adrenaline."
From tracks ideal for promo spots showed at big stadium games to music crafted for the evening news sports roundup, "Sports Adrenaline" wins; bringing drama, fun and high-stakes emotion into sports coverage. "Sports Adrenaline" (PEDB005) is available for licensing now from FirstCom's Pedigree Cuts library.
Audition the Album
[zoomsounds_player source="80851″ type="audio" config="podcast" autoplay="off" loop="off" open_in_ultibox="off" enable_likes="off" enable_views="off" enable_download_button="off"]
Album Tracks
Triple Deck Shuffle – 3:15*
Kickin' Off – 3:11
Blunt Response – 3:11*
The Scrolls of Taurus – 3:48*
Give It All You Got – 3:58
Winning Is Everything – 3:23*
I've Been Blue – 2:57
Preparedness – 3:53
You Ready For This – 3:35*
Vestal Virgins – 3:26
Caveat – 3:07
Payload – 3:40
We Came To Win – 2:38*
* Featured in audio compilation above.
To listen to the full album, visit the FirstCom website.