Q&A: The Future Group's Pixotope aims to shake up augmented and virtual production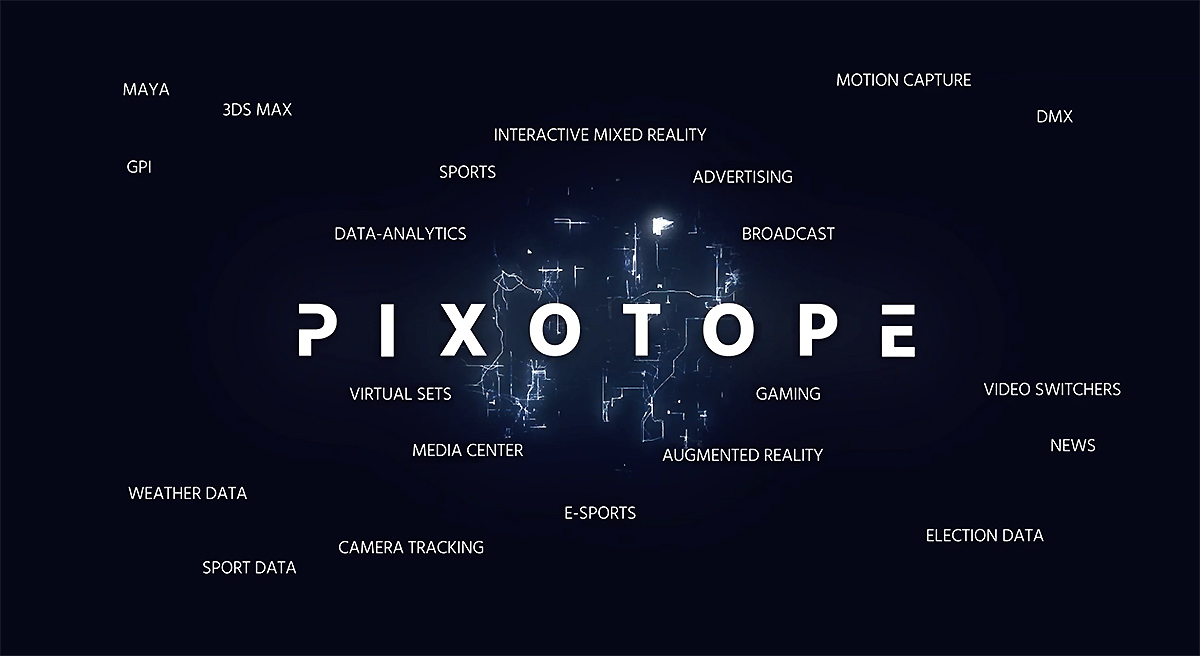 Subscribe to NewscastStudio for the latest news, project case studies and product announcements in broadcast technology, creative design and engineering delivered to your inbox.
Earlier this year, The Future Group announced the formal launch of Pixotope, a virtual production system aimed at rapid creation of virtual studios, augmented reality and on-air motion graphics.
Utilizing the Unreal Engine from Epic Games and bringing their experience working with brands like The Weather Channel, The Future Group is looking to shake up the world of content creation by offering a subscription model with easy-to-learn WYSIWYG tools.
NewscastStudio recently had a chance to speak with The Future Group's Mike Grieve, chief commercial officer, about the launch.
What market forces brought about the launch of Pixotope?
It was a combination of factors. Our own award-winning creative services team were being tasked with ever more complex live virtual production projects, and whilst the tools they were using were capable of delivering these experiences, the complexity was very high, and they knew that future creative requests would ultimately require new tools and new workflows in order to solve the time and cost constraints.
We listened to customers and prospects feeding back what they liked, disliked, and wished for in a live virtual production system. We realised that we would have to architect an entirely new approach in order to address all these requests, one that covered the business model itself, the type of operators/designers required, the speed of throughput, and the flexibility required.
We understood from the beginning that The Future Group in isolation wouldn't be able to deliver all the components required to create the new toolsets and workflows required for all live virtual production variations. Instead, we set out to create a platform that would be simple for other companies to connect to, and this required a different architecture to the traditional 'closed black box' approach.
How do you see it fitting into the larger AR/VR ecosystem?
Whilst the broadcast market is currently our most important market, it's clear that cross-reality content, particularly augmented reality (AR), will permeate all market segments in the long run.
We, therefore, needed to create a solution that would address the requirements of other market segments as well, including corporate, industrial, medical, educational, digital marketing, and events.
Consequently, Pixotope has been specifically designed to be simple to use, really fast to design with, it connects to third-party products easily for added functionality, and it outputs graphics content of the highest possible quality today …even at 4K, and later in 2019, HDR too.
How does this move impact current Ross Video / Frontier customers?
Customers of The Future Group's Frontier system can migrate to Pixotope whenever they wish to, and at a highly attractive price-point. Frontier will continue to be supported by TFG for the foreseeable future.
What experience level or training is needed for the Pixotope universe?
Pixotope has been specifically designed to reduce the specialized training traditionally required to design or operate virtual set / augmented reality systems. Operating Pixotope on a live set requires minimal training, typically 1-2 days.
Designing virtual sets or augmented reality elements in Pixotope would require a person with some graphics/3D background, and training would take typically 3 days.
What additional equipment will be necessary to go live with Pixotope?
Pixotope is an all-in-one solution, it only requires a commodity server to run on, and a camera tracking solution to connect to.
Do you foresee Unreal Engine getting further into the broadcast space, potentially creating their own direct to market software?
No, this isn't Epic Games' business model.
We do see them continuing to add functionality to Unreal Engine to enable their partners to better access new markets.
What sets Pixotope apart from the various other solutions on the market?
Almost everything about Pixotope is different to a traditional virtual set / augmented reality (VS/AR) solution.
It's a subscription-based software licence that runs on commodity hardware, as this is likely to be the future of all broadcast/film products. Its designed to be simple so that lower skilled operators and designers can use it to create stunning content.
It's a native Unreal Engine based solution so that the realism and quality of the graphics generated are second to none. It uses a procedural design tool with a WYSIWYG real-time editor in order to create content really fast.
It's built with future workflows and content requirements in mind, which is why Pixototope can deliver 4K content now, and later in 2019, HDR as well. Plus, Pixotope is designed to connect to third parties easily so that customers can extract the maximum value out of the platform.
The Future Group will showcase Pixotope during the upcoming 2019 NAB Show in stand SU12702.
Subscribe to NewscastStudio for the latest news, project case studies and product announcements in broadcast technology, creative design and engineering delivered to your inbox.