C-SPAN gets new logo for its 40th anniversary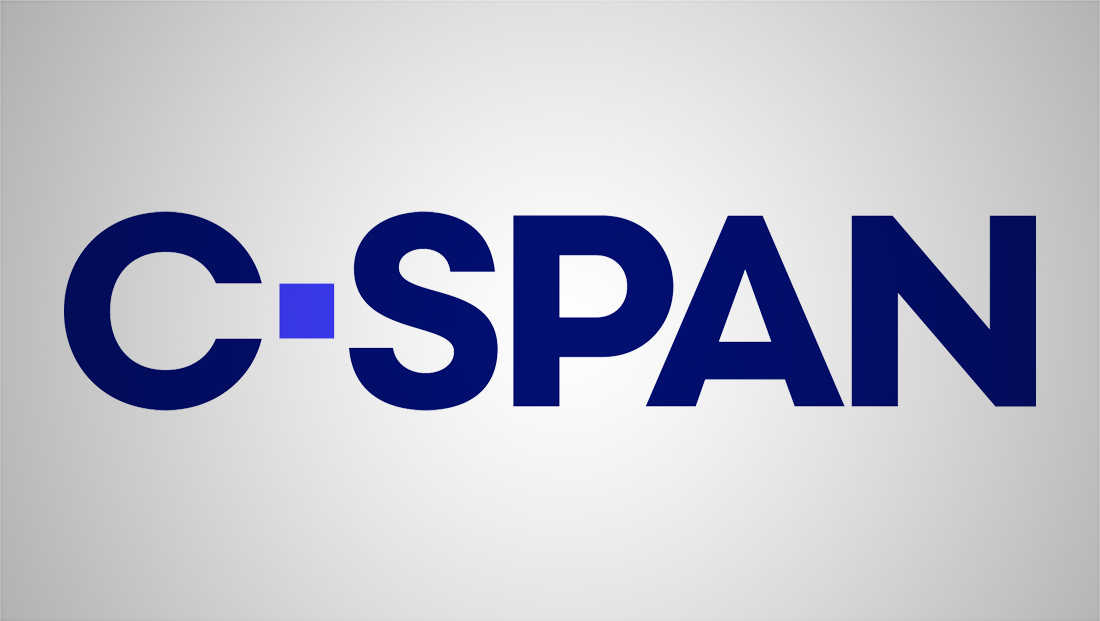 C-SPAN has updated its longtime logo for its 40th anniversary — and is also marking the occasion with a special bug.
The network, which turned 40 March 19, 2019, switched over to the new logo the day before.
The new logo design switches to a wider, more geometric font — and switched the hyphen in the name to a square in a brighter shade of blue.
C-SPAN, which is short of Cable-Satellite Public Affairs Network, was originally launched in 1979 as part of efforts from the fledgling cable industry to provide access to public affairs programming — mostly centered around life feeds from inside the U.S. House of Representatives and Senate.
Two addition networks, C-SPAN2 and C-SPAN3 would be launched in in 1986 and 2001, respectively, would allow the main channel to focus on the House, with Senate coverage moving to the second network.
To broadcast from inside the chambers, C-SPAN relies on government operated television cameras installed inside the rooms, which are also available for free to commercial networks — but multiple requests to install its own robotic cameras inside the Capitol have been denied.
There are strict rules about what can be shown on camera from inside the House or Senate chambers — with most of the shots restricted to the action happening at the dais.
C-SPAN3, meanwhile, focuses on live coverage of other public events.
When Congress is not in session, such as during the evening hours, weekends and recesses, the network airs a variety of taped and live programming dedicated to politics, history and public affairs.
All three networks are commercial free, with funding for the networks provided by a fee charged to cable and satellite TV subscribers.
The latest in design, production and engineering
Subscribe to NewscastStudio for the latest delivered straight to your inbox.