Brainstorm to mark 25th anniversary at NAB Show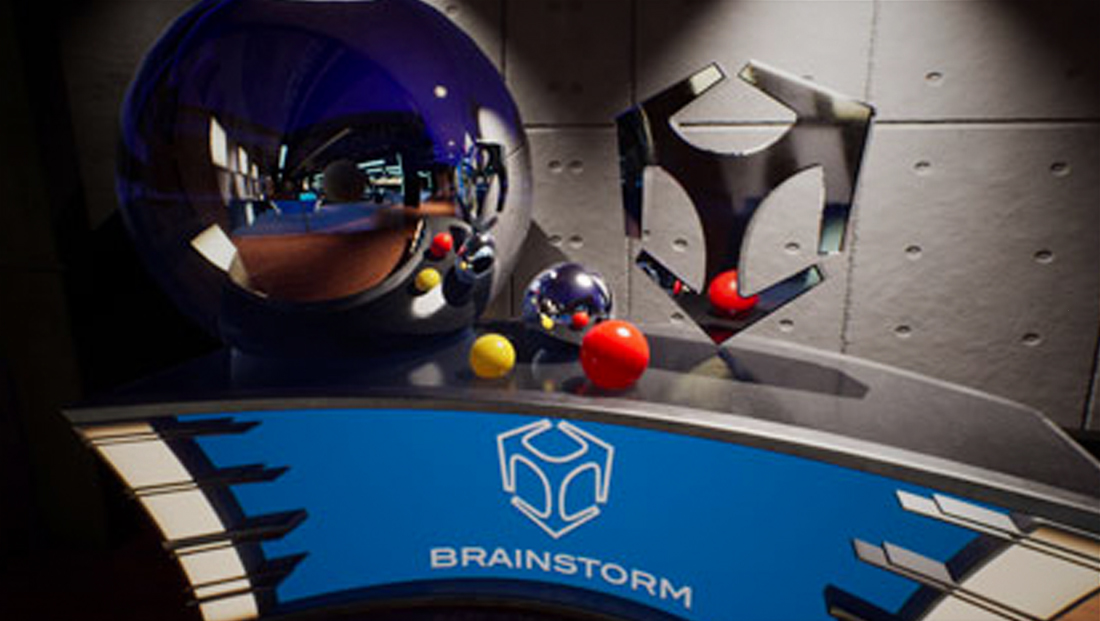 Subscribe to NewscastStudio's newsletter for the latest in broadcast design, technology and engineering delivered to your inbox.
Brainstorm will showcase its complete product range featuring solution for motion graphics, virtual sets and augmented reality for a variety of applications such as news, sports, entertainment, elections and presentations at NAB 2019 Booth SL2812.
In its 25 anniversary year, the company will highlight new developments focused on delivering the best rendering quality, including real-time ray tracing with Nvidia RTX GPUs.
InfinitySet, Brainstorm's virtual set and augmented reality solution, will showcase its latest version 3.1, which includes new powerful features like real-time ray tracing, Unreal Engine 4.22 compatibility, HDR I/O, PBR, new effects and new 360-degree output, to mention just a few.
InfinitySet will be the star of the show powering the main demo, which will display advanced, photorealistic augmented and mixed reality content in a highly visually engaging presentation. InfinitySet performs at its best within complex broadcast environments, being capable of working as a hub for a number of technologies and hardware required for virtual set and augmented reality operation, such as hardware chroma keyers, tracking devices, cameras, mixers and many other.
This puts InfinitySet firmly at the center of the virtual operation as well as transcending the real-time broadcast boundaries by entering the series and film market by providing real-time post-production and high-end content pre-visualization. Last, but not least, InfinitySet will demonstrate a new module to enhance presentations by creating advanced AR content using material from any presentation tool, such as Microsoft PowerPoint or Adobe PDF, and including keyed talents.
Aston, Brainstorm's motion graphics creation, CG and playout solution, will also showcase version 3.1, which introduces Aston2D, a dedicated version that brings the power and heritage of Aston to dedicated 2D-only requirements.
When the most sophisticated tools for 3D graphics are required, Aston provides them all, but for applications which do not require such advanced 3D features, or for designers used to 2D environments, Aston 2D is the right choice. Aston 2D does not reduce Aston's versatility and functionality but provides all the power and capabilities of the Aston but in a two-dimensional world, and in a much more affordable format.
The graphics workflow at NAB will be completed with Neuron, Brainstorm's broadcast graphics management solution, and AstonElections, the template-based elections and business graphics application. In addition, Brainstorm will also be unveiling new products and solutions for weather, sports analysis, presentations and interactive 360-degree content.
According to a statement, Ricardo Montesa, Brainstorm's CEO and founder, "we are excited to be at NAB in our 25 anniversary year, which underlines how a company focused on innovation can continue to excel year after year in the dynamic and ever evolving broadcast market. So, continuing with our commitment to innovation, we will be showcasing amazing new solutions, products, features and workflows at NAB. We are especially proud to introduce real-time ray tracing, which will provide our customers with additional and ground-breaking tools to create even more engaging content for their audience"
NAB Show Central presented by Leyard / Planar


NewscastStudio presents the latest show news, product announcements and reports from the 2019 NAB Show in our special section, brought to you by Leyard and Planar, the leaders in display technology and fine-pitch LED.

Explore Our Coverage →
The latest in design, production and engineering
Subscribe to NewscastStudio for the latest delivered straight to your inbox.