NAB Show Perspectives: What trends are driving broadcast in 2019?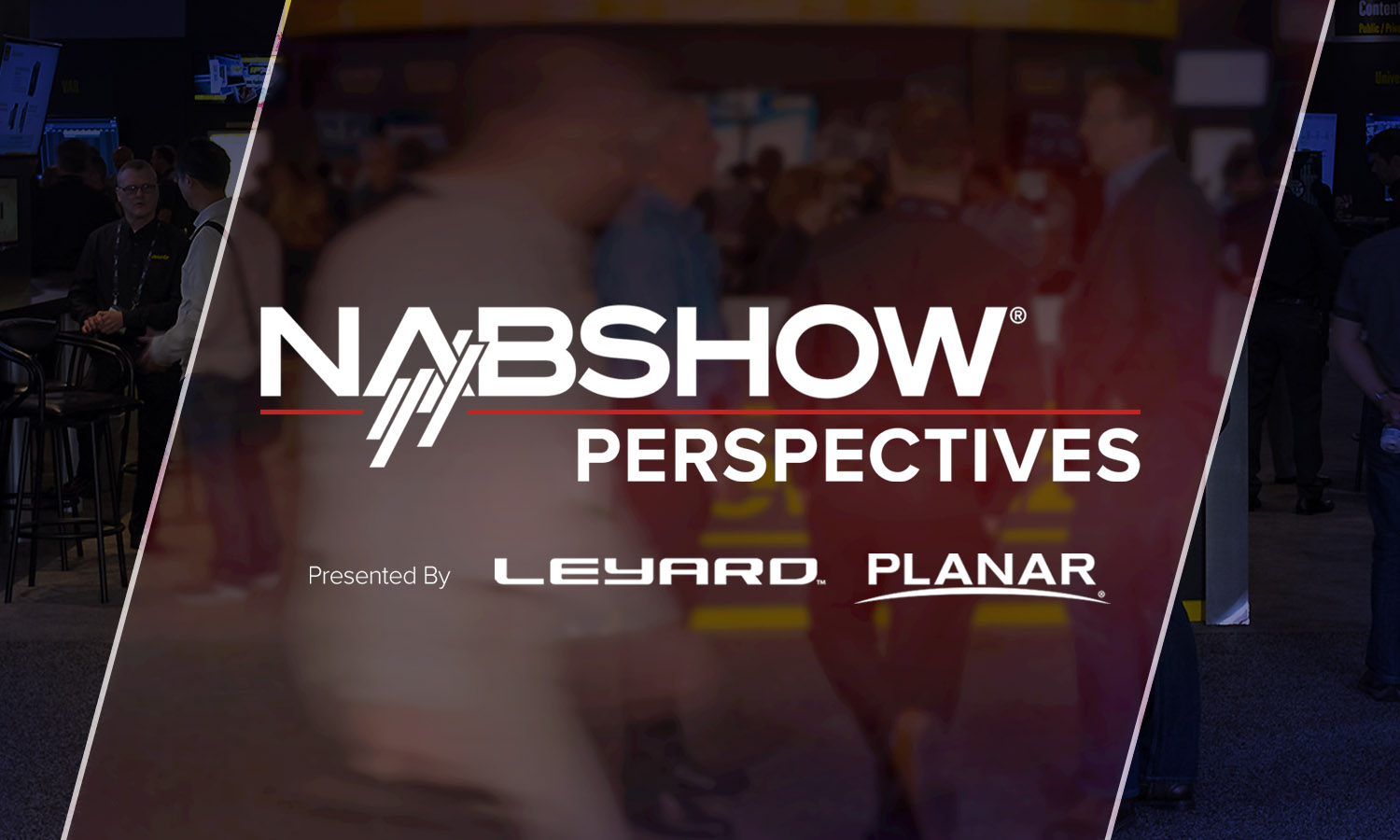 Subscribe to NewscastStudio's newsletter for the latest in broadcast design and engineering delivered to your inbox.
"I see broadcasters continuing to look at ways of lowering costs through consolidation and resource sharing across the board. Centralizing functionality and technology through IT and IP-based workflows, including moving some functionality into the Cloud is certainly happening. Moving in this direction also helps with deployment, scalability, and maintenance," said Brian Olson, VP of product management at NewTek.
"The trends are a continuation of what we saw last year. The content arms race continues to push content costs higher and for producers of content to become more efficient with the content they produce and more selective in the projects they pursue and don't pursue. Disney, Apple, and others joining the OTT race is also placing a focus on how the existing providers can differentiate themselves. Sometimes this means new formats or in other cases, unique bundling and pricing strategies. It's also worth noting that as players like Disney pull back their content back in preparation for their own online services, it is creating a vacuum that others are hoping to fill," said Jonathan Huberman, CEO of Ooyala.
"In 2019, we can expect to see more of a transition from SDI to IP. CNN's Hudson Yards in New York and the Tokyo Olympic Games for example, will be in IP. Additionally, we'll see UHD, HDR and HFR continue to dominate the broadcast market, and new applications for AR and VR emerge," said Kathy Skinski, GM of broadcast and media at Leyard and Planar.
"Low latency seems to be driving a number of different pieces of the broadcast puzzle. I see it being demanded by a number of different broadcasters in the gaming, auction, and sports betting space. In turn, online video platforms have been looking for ways to deliver low latency live video to their customers. This is one of the key factors that is leading the industry away from RTMP and towards protocols like HLS, DASH, and CMAF," said Josh Cetnar, business development specialist at Videon Central, Inc.
"The most significant trend on everyone's mind and what we anticipate seeing in many booths at NAB will be AI and its impact on news and storytelling. AI-based speech to text for automatic tagging, metadata insertion and closed captioning generation will be invaluable to broadcasters," said Mike Savello, VP of sales at LiveU. "Here at LiveU we are excited by what AI can mean for content routing and handling. Systems like bonded-cellular and IP distribution, such as LiveU's LU600 and 300, as well as our Matrix distribution system, mean stations and networks have access to more content, including live content, than ever before. But having access to it doesn't help if you can't identify, classify, and route that content to your outlets and needs. To keep up with the 'content explosion,' content originators need help and AI can provide that – it's particularly strong for identifying and classifying people and objects. We'll demo AI for tagging and metadata insertion in our booth at NAB."
"As always, broadcasters are looking to improve production efficiency and increase their ROI. That's one of the big reasons why stations are considering the move toward remote IP-based switching – it can deliver the same performance while saving on travel and operating costs," said Steve Ellis, director of sales, Broadcast Pix.
"We're seeing many trends right now, but the most prominent ones that I think are driving the broadcast industry include industry consolidation, Cloud, 5G and social broadcasting," said David Colantuoni, senior director of product management for Avid.
"In this world of ever-changing requirements, we are continuing to see the evolution of audio monitoring with new and more inventive solutions. Production requirements keep changing with new and more complex shows and events, therefore making it difficult for customers to make the right investment in equipment and technology. With this in mind, I think we'll continue to see the introduction of all-in-one, versatile broadcast solutions, with a particular focus on future-proofed solutions," said Mark Davies, director of products at TSL Products.
"One of the most important trends in 2019 is the amortization of content across multiple platforms to drive new revenues. Companion trends that fuel this are AI, automation and leveraging the cloud. Broadcasters are seeking innovative ways to monetize their content online, mobile, OTT, apps, place-based and being able to launch these new outlets quickly, cleanly and on-brand but ensuring audiences are consistently engaged no matter what the platform," said Vernon Freedlander, head of strategic partnerships at Bannister Lake Software.
NAB Show Central presented by Leyard / Planar


NewscastStudio presents the latest show news, product announcements and reports from the 2019 NAB Show in our special section, brought to you by Leyard and Planar, the leaders in display technology and fine-pitch LED.

Explore Our Coverage →