5 questions to consider after Vizrt's acquisition of NewTek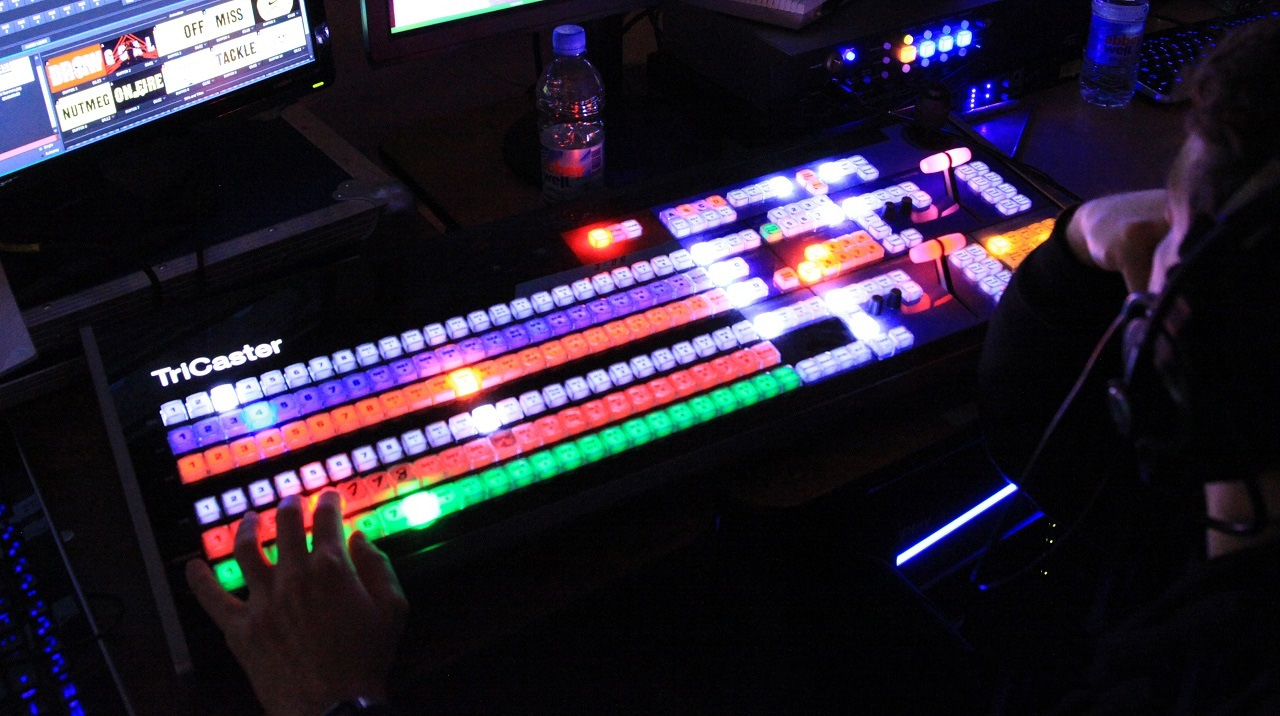 Subscribe to NewscastStudio's newsletter for the latest in broadcast design, technology and engineering delivered to your inbox.
With Vizrt's surprise acquisition of NewTek, developer of the TriCaster and NDI protocol, many have wondered what this means moving forward in the broadcast industry.
So far, few details have emerged except the note that both companies will continue to serve their unique market segments with more guidance on the future combination expected to be revealed during the 2019 NAB Show in Las Vegas.
Update: We recently spoke with NewTek's Andrew Cross about the acquisition and many of the questions noted here.
So, here are five questions currently on our mind about this acquisition:
1. Does this position Vizrt to further expand in the hardware market?
With NewTek's hardware products like the TriCaster TC1 and the NDI PTZ Camera, does this acquisition further position Vizrt to be a one-stop-shop for broadcasters?
The acquisition adds the missing pieces in an end-to-end video production solution at Vizrt, especially one that is sized appropriately for the streaming-focused, next generation of production. NewTek was already focusing on eSports, with Vizrt's launching a new sports-division divsion just last week as well.
2. How does this move position Vizrt for new broadcast markets?
NewTek is the choice of smaller production houses, especially in the worship and enterprise markets.
With its lower price point and easier onboarding, not to mention the possibilities with NDI, NewTek has a significant market share… so what can Vizrt do with it? How does this acquisition change the down market landscape and what does it mean for the future of smaller operations?
Plus, just think of the potential for cross training as operators move from production facility to facility.
3. Where does this leave Lightwave 3D?
While Lightwave 3D does not have the same following as Adobe After Effects or Maxon Cinema 4D, it does have a large install base of users and perhaps this is one of the most asked questions on message boards related to NewTek.
Created by Allen Hastings and later brought into the NewTek family, no details were made public about the future of the Lightwave 3D software, which is a subsidiary of NewTek.
LightWave 3D has been used for broadcast and motion picture productions like "Star Trek: Voyager," "Battlestar Galactica" and even the James Cameron's "Titanic."
The 2019 update integrated the Unreal Engine with the software still regularly updated and supported. However, many Vizrt users rely on Maxon Cinema 4D for early 3D development before bringing models into Viz Virtual Studio.
4. What's cut?
Let's face it, the industry is in facing consolidation across the board. From the ownership of stations to the tools used to create broadcasts, mergers are rampant.
This also means efficiencies are realized, so what is cut and what is deemed to no longer be a priority?
Of course, we will likely not know the answer to this question for some time – just take the Grass Valley acquisition of Snell Advanced Media last year as a reference point, so far, they've kept all product lines and worked to project a stable ship moving forward.
5. Where does this leave the NewTek NDI protocol?
With supported equipment from brands like JVC Professional, Panasonic, Evertz, LiveU, Deltacast and NewBlue, where does this acquisition leave NDI? Of course, NDI is likely a driving force behind the pairing, as it helps further create a connected ecosystem for Vizrt.
But long term, how does Vizrt further adapt and bring NDI into its world and what does this move do to the partner base?
Not making the list, but we have to wonder, does this also mean the end of Kiki Stockhammer?
The latest in design, production and engineering
Subscribe to NewscastStudio for the latest delivered straight to your inbox.