Primestream to showcase Media I/O bonded cellular integration at NAB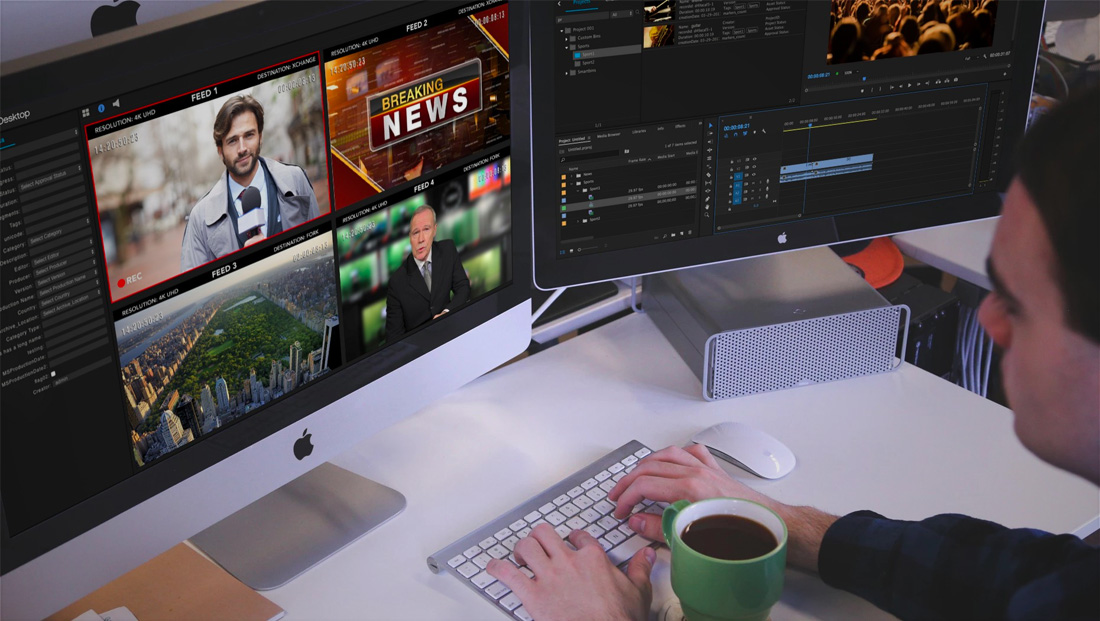 Subscribe to NewscastStudio's newsletter for the latest in broadcast design and engineering delivered to your inbox.
Primestream will present its Media I/O bonded cellular integration, which has been nominated for NAB 2019 Product of the Year, at Booth SL7920 at NAB 2019.
This solution harnesses the power of IP to facilitate the capture of live IP-based mobile video transmission from almost anywhere.
In the past, remote or on-location coverage required either point-to-point microwave links, or diversity receiver reception of the on-board camera transmission equipment. Today's sports, entertainment and news coverage is making wide use of cellular-based devices, which can provide HD transmissions with a very low profile set up and significantly less personnel, logistics and cost.
Primestream's Media I/O provides an elegant solution to integrate these new sources into any news and production workflow with features such as monitoring, recording, playout and live format transcoding capabilities.
IP-based live video solutions are already integrated with Primestream's Media I/O, and now capturing media from the field can be significantly simplified.
As more and more productions come to rely on bonded cellular for media acquisition, having a clear and simple way to deal with a feed in progress just adds to the benefit of the complete production ecosystem.
Media I/O quickly integrates live feed content through a production, management and delivery workflow. Its 64-bit architecture enables capture of more live streams from web, camera, and broadcast sources such as HLS, HEVC and NDI feeds from cellular bonded backpacks from manufacturers such as LiveU, TVU and others.
While hardware-based solutions can generate a live proxy of the incoming feed and convert those signals to broadcast production standards, the process is often costly, slow and cumbersome, usually requiring output to SDI and then conversion to production or house codecs. Primestream's Media I/O solution manages all of the streams in software and in real time, automatically transcoding into broadcast formats such as ProRes, XDCAM, DNxHD and AVC-Intra.
Users can also preview live recordings inside a web browser and edit-while-capturing streams within Adobe® Premiere® Pro with a growing timeline and with Final Cut Pro X via drag and drop.
"Media I/O offers a software-based solution for software-defined operations that can help businesses tackle new live workflows without investing in unique hardware," said Claudio Lisman, president and CEO, Primestream in a statement. "With Primestream's Media I/O technology we are changing the way video capture, playout and production are managed."
The Primestream team will be available on Booth SL7920 throughout NAB 2019 to discuss how its dynamic media management solutions such as Media I/O can solve customers' unique production challenges.
NAB Show Central presented by Leyard / Planar


NewscastStudio presents the latest show news, product announcements and reports from the 2019 NAB Show in our special section, brought to you by Leyard and Planar, the leaders in display technology and fine-pitch LED.

Explore Our Coverage →