NBC revamps fourth hour look for Jenna Bush Hager's debut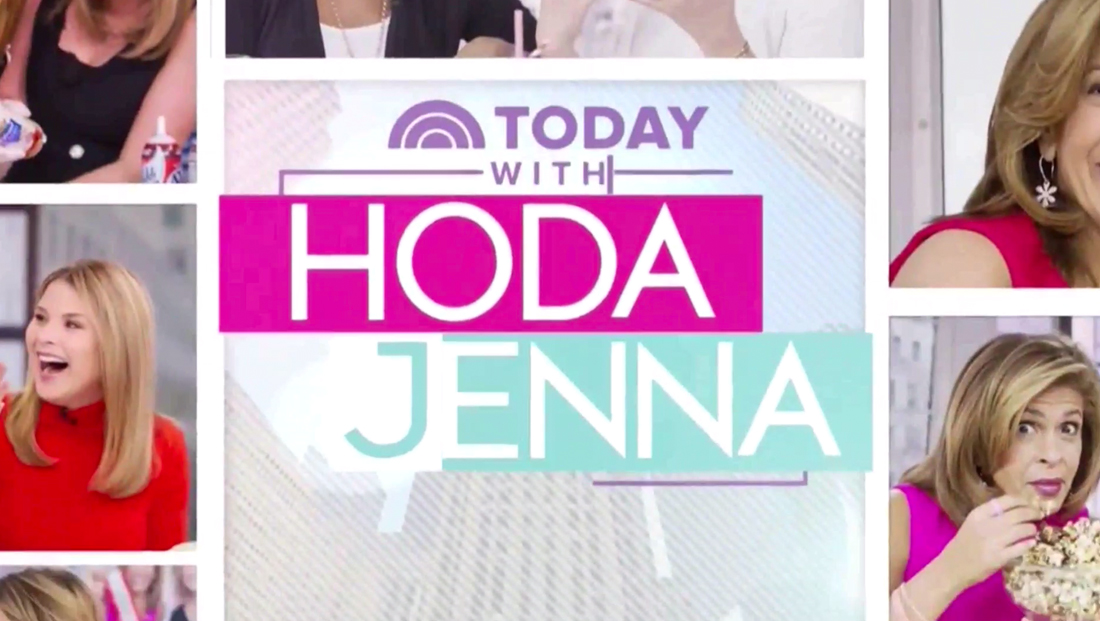 NBC News debuted a new look for the fourth hour of "Today" for Jenna Bush Hager's debut.
Hager took over for Kathie Lee Gifford on the fourth hour of "Today" Monday April 8, 2019.
The show debuted a new open, with Kotb's name moving to the first position in the voiceover and graphics, that included photos of Hager and Kotb on set. Many of these images appear to have been taken from previous shows — Hager frequently served as a fill-in host for both Kotb and Gifford.
For the debut, the show started with a cold open in the makeup room, before cutting to the open and then followed Kotb and Hager as they entered Studio 1A from behind the "Today" sunrise logo sculpture.
NBC did not keep the caricature-styled illustrations of the hosts that were used during much of Gifford's tenure.
The show retained the same glass desk that Kotb and Gifford used, but updated the video wall background to feature a simulated frosted center panel flanked by wood shelves with books and knick-knacks.
A feed of Rockefeller Center remains behind home base, though it is less prominent thanks to a heavier frost effect.
The center "panel" boasts the show's new official logo — with Kotb and Hager's first names in pink and teal boxes, respectively, with a think violet outline and the primary "Today" logo on top.
The logo includes a sans serif font that's more angular look with a distinctive "J" that's different from the primary "Today" logotype.
A violet ampersand sits mostly outside of the boxes, though parts of it poke into the colored boxes.
The logo sculpture was colorized to match the old logo.
The new graphics also switch the fourth hour's look over to use the full 16:9 aspect ratio that the main blocks of "Today" switched to in January.
From January to April, the fourth hour used its old graphics, which were a variation of the show's old main graphics package.
The look does not, however, use the blue, red and violet solid rectangles that were introduced in January on the first three hours of "Today" and the typography remains in the Proxima typeface that the rest of the show uses (and the fourth hour previously used).
[inarticleamazon]
The latest in design, production and engineering
Subscribe to NewscastStudio for the latest delivered straight to your inbox.