CNBC marks 30 years with special logo and bug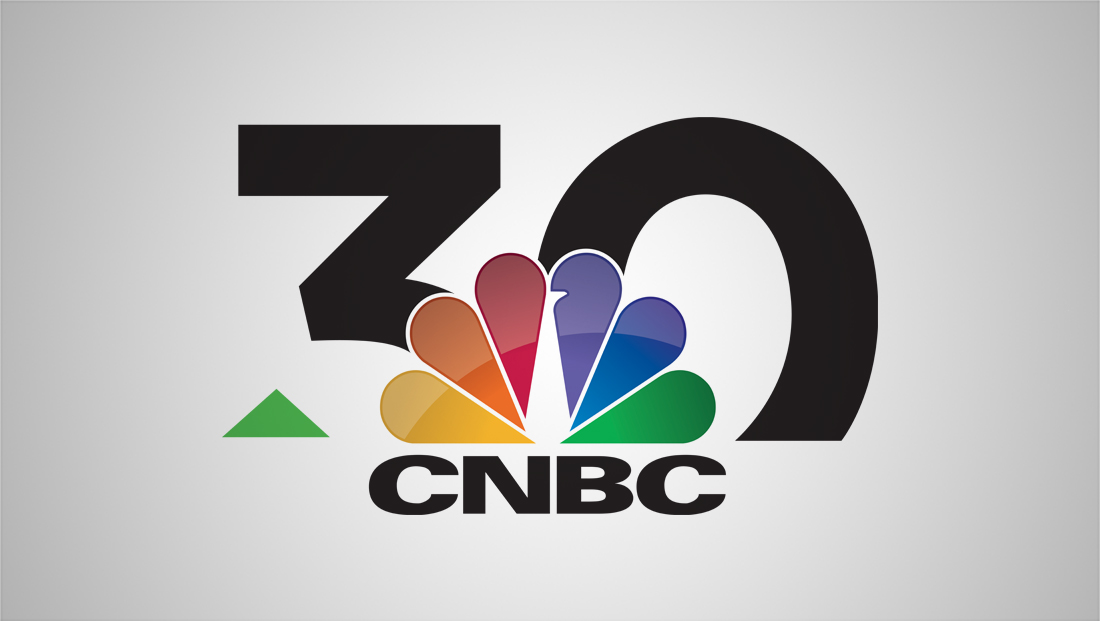 CNBC is marking its 30th anniversary with a special logo design and bug.
The network, which officially turned 30 April 17, 2019 and celebrating by ringing the closing bell at the New York Stock Exchange April 22, also switched over to an animated 30th anniversary bug this week.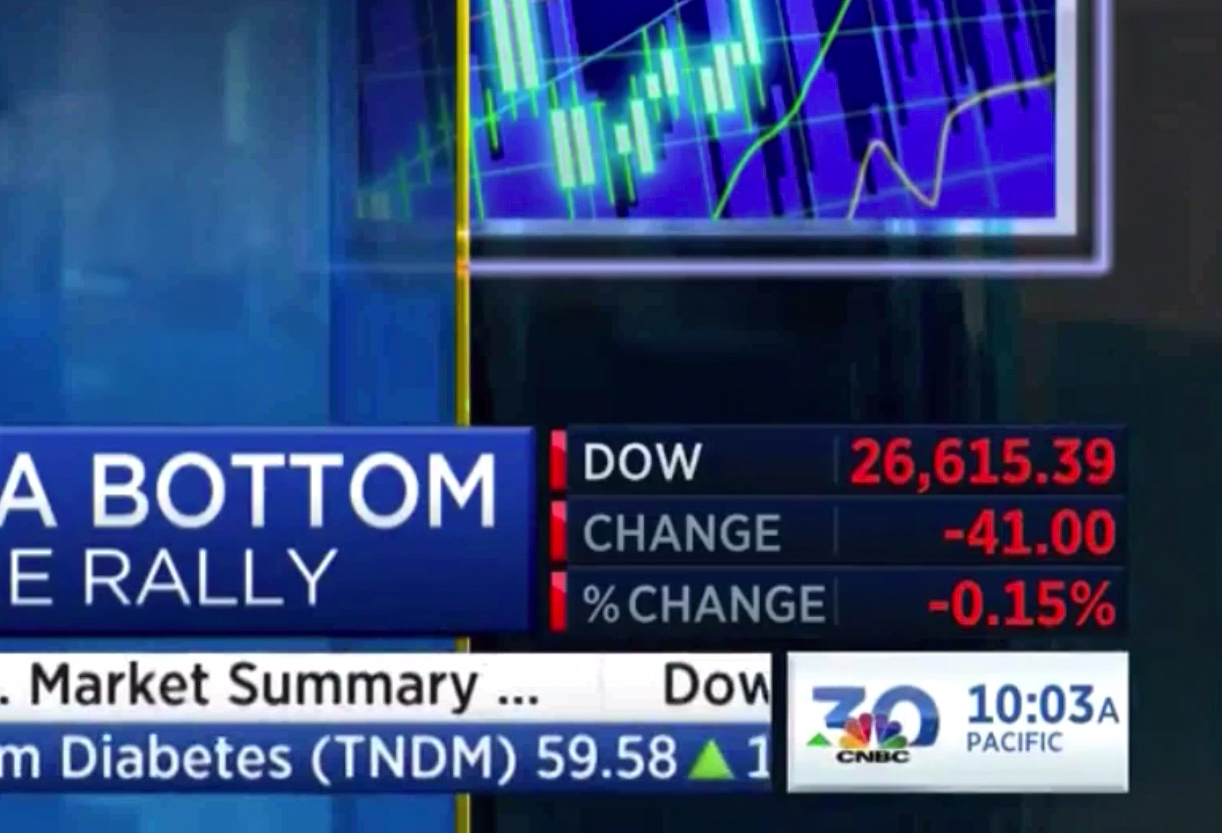 The bug appears in the box in the lower right of the screen that is also used to display major indices, segment titles and the standard CNBC logo.
When the logo (anniversary or standard), the current time is also shown — along with a time zone label.
Give that all of these elements are competing for this real estate and the index data is more relevant to viewers, the 30th anniversary logo doesn't show up all that much on normal CNBC screens.
When the area is used to show current index data, a horizontal version of the CNBC logo, along with the current time, moves to a white box above the three line detailed view of major indices that shows the current value, change and percent change.
The 30th anniversary logo CNBC is using, meanwhile, takes the network's standard lockup with the extended "CNBC" lettering perched below the NBC peacock.
Behind this are the numbers "3" and "0" that are partially "cut off" along the bottom.
This allows the "hook" in the lower left of the "3" to be envisioned as one of the iconic symbols in financial news — the "bullish" upward pointing green arrow used to indicate a stock or index is "up."
In the animated version, the CNBC logo shrinks down slightly and allows the "30" to flip in over an imaginary horizon.