MSNBC expands Saturday night programming with Donny Deutsch interview show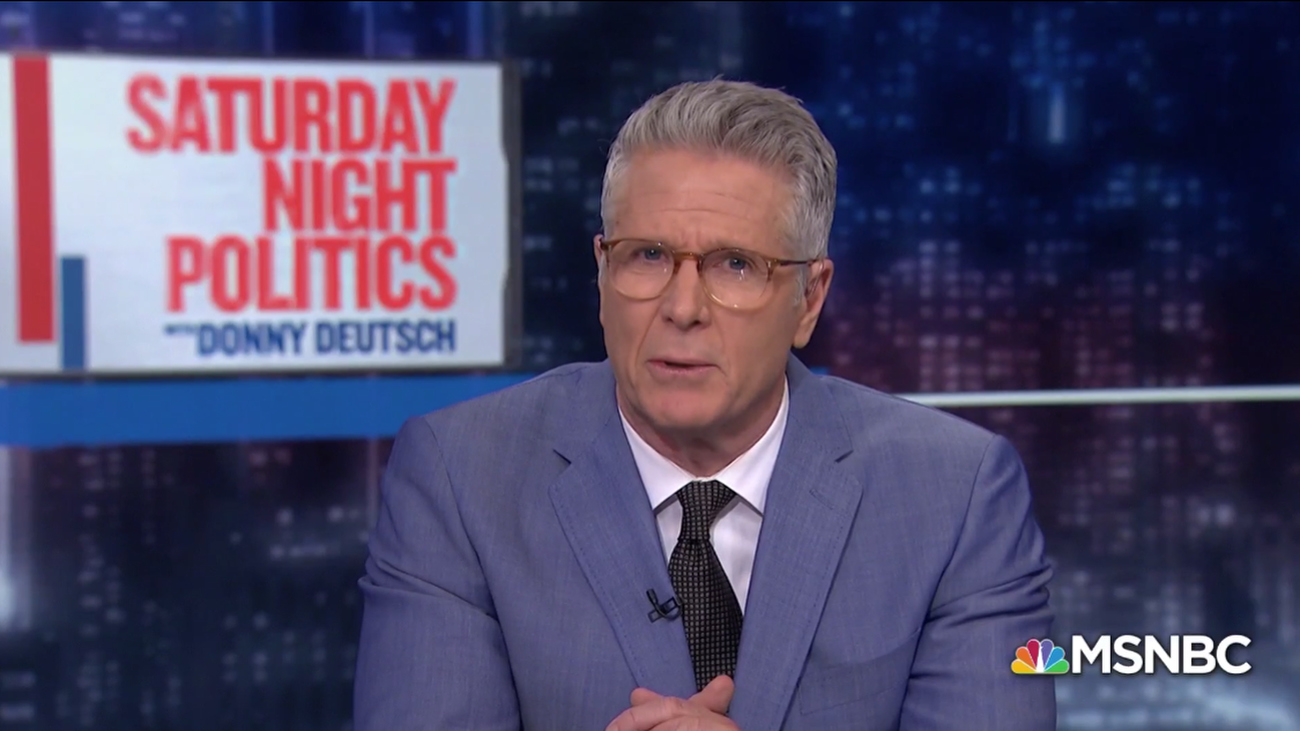 MSNBC quietly updated its schedule this past weekend, rolling out a new Saturday night show with regular contributor Donny Deutsch.
"Saturday Night Politics" is billed as an interview program with Deutsch interviewing politicians and newsmakers in a one-on-one format, a break from cable news normal fare of punditry panels, however, the initial broadcast on May 4, 2019, did feature a panel.
MSNBC has tried a similar format before with Alec Baldwin's short-lived "Up Late with Alec Baldwin," which capped off Friday nights in October and November 2013. Of course, 2013 was a different era for MSNBC, with "Lockup" airing on the weekends.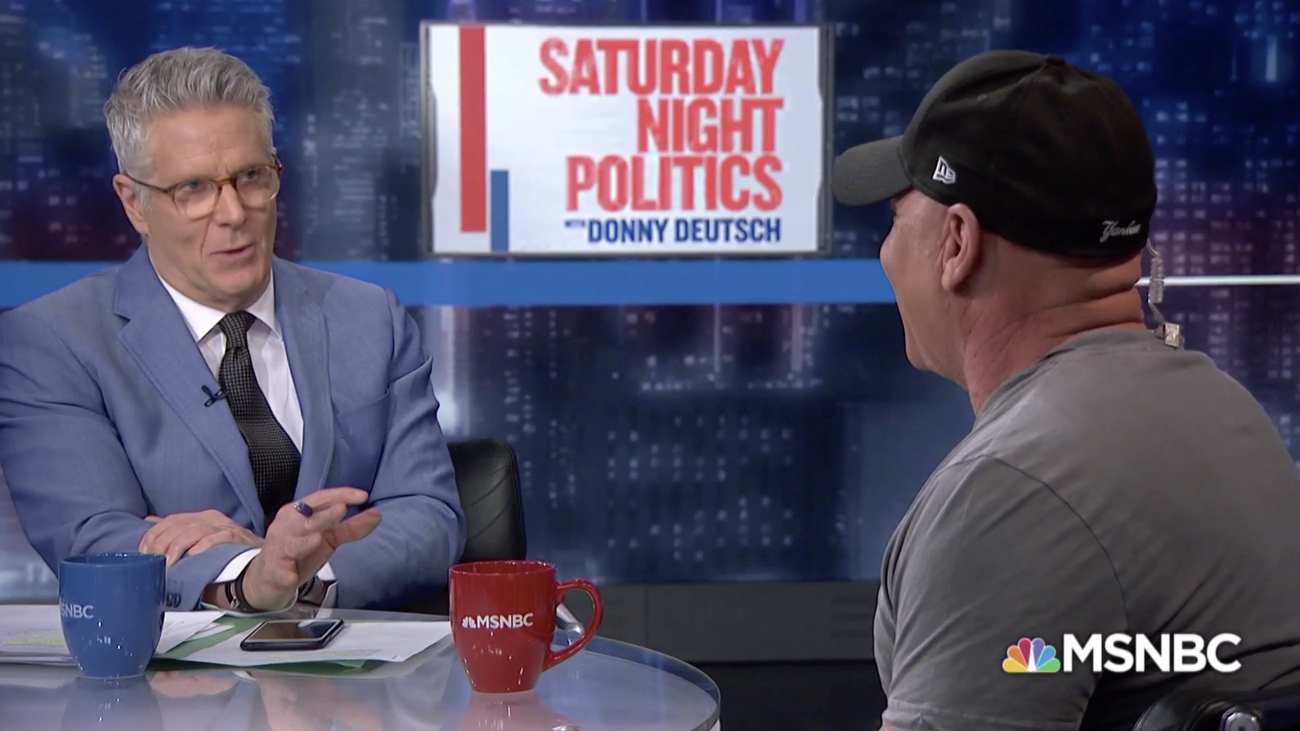 Deutsch's debut episode featured Mayor Pete Buttigieg, a 2020 Democratic presidential candidate, along with shoe designer and retailer Steve Madden.
Graphically, the show open features a series of floating screens with an industrial metal mesh overlay, with a stylized New York City background. These float screens preview topics trending currently along with what Deutsch will discuss on the show.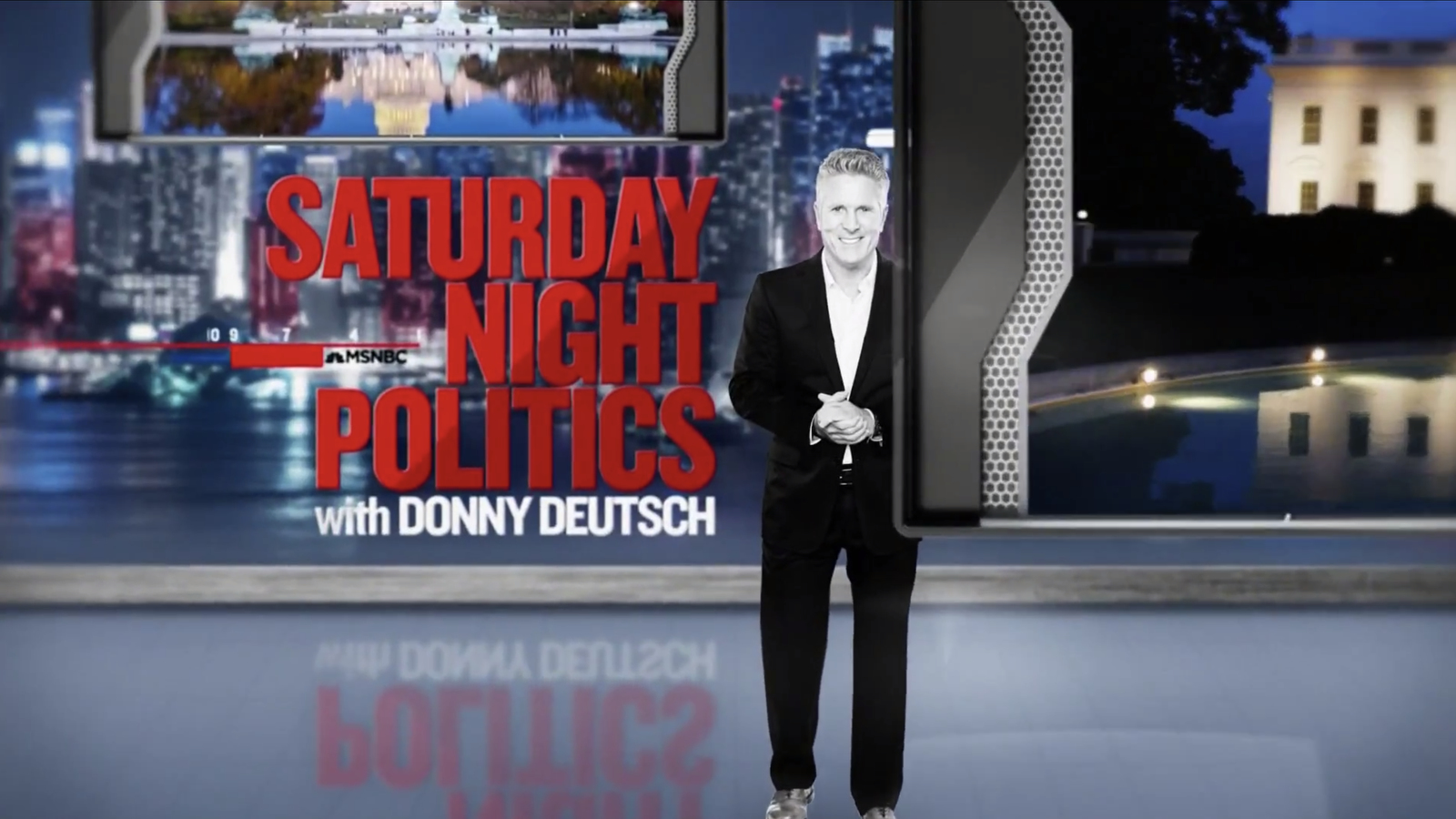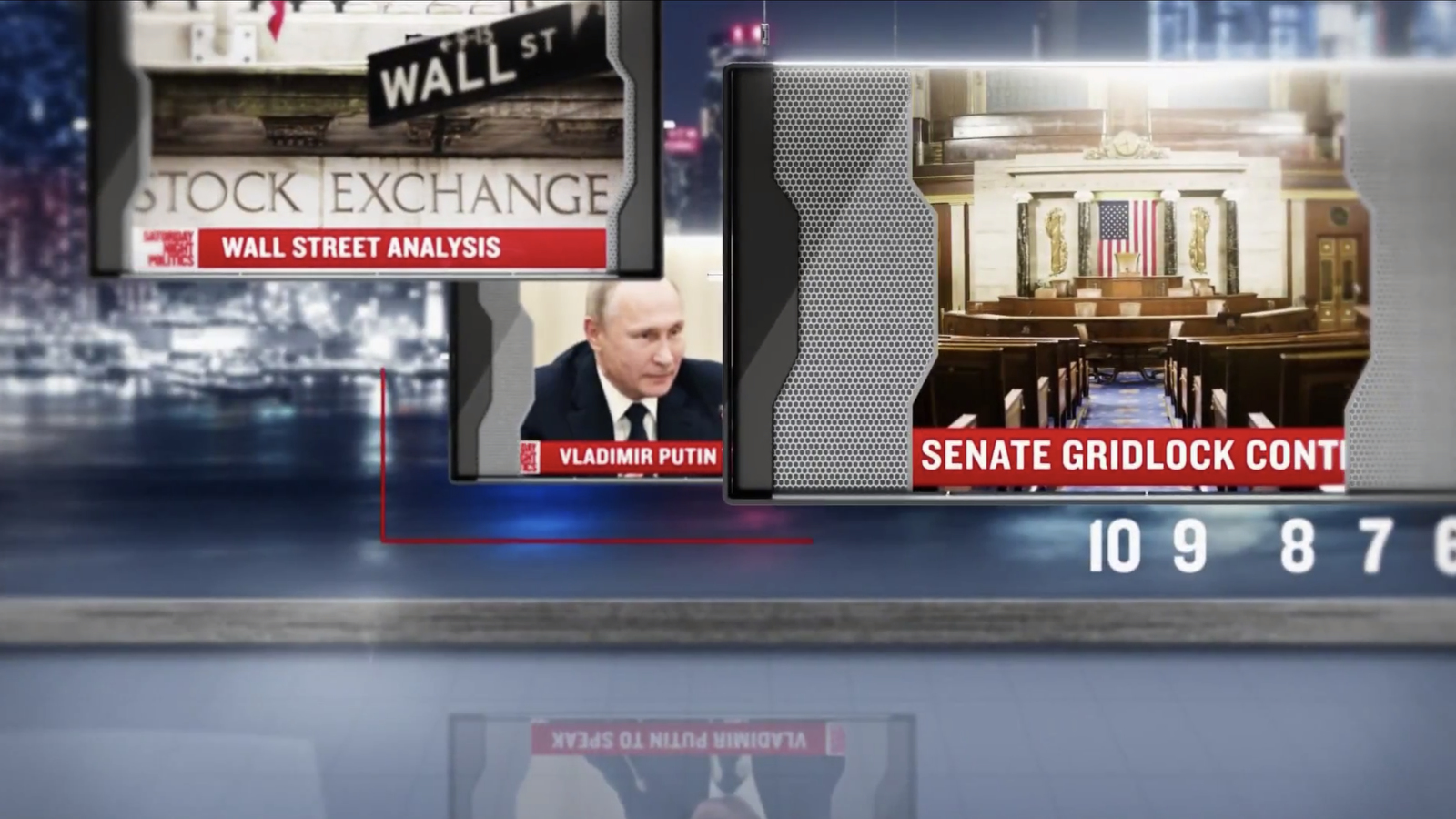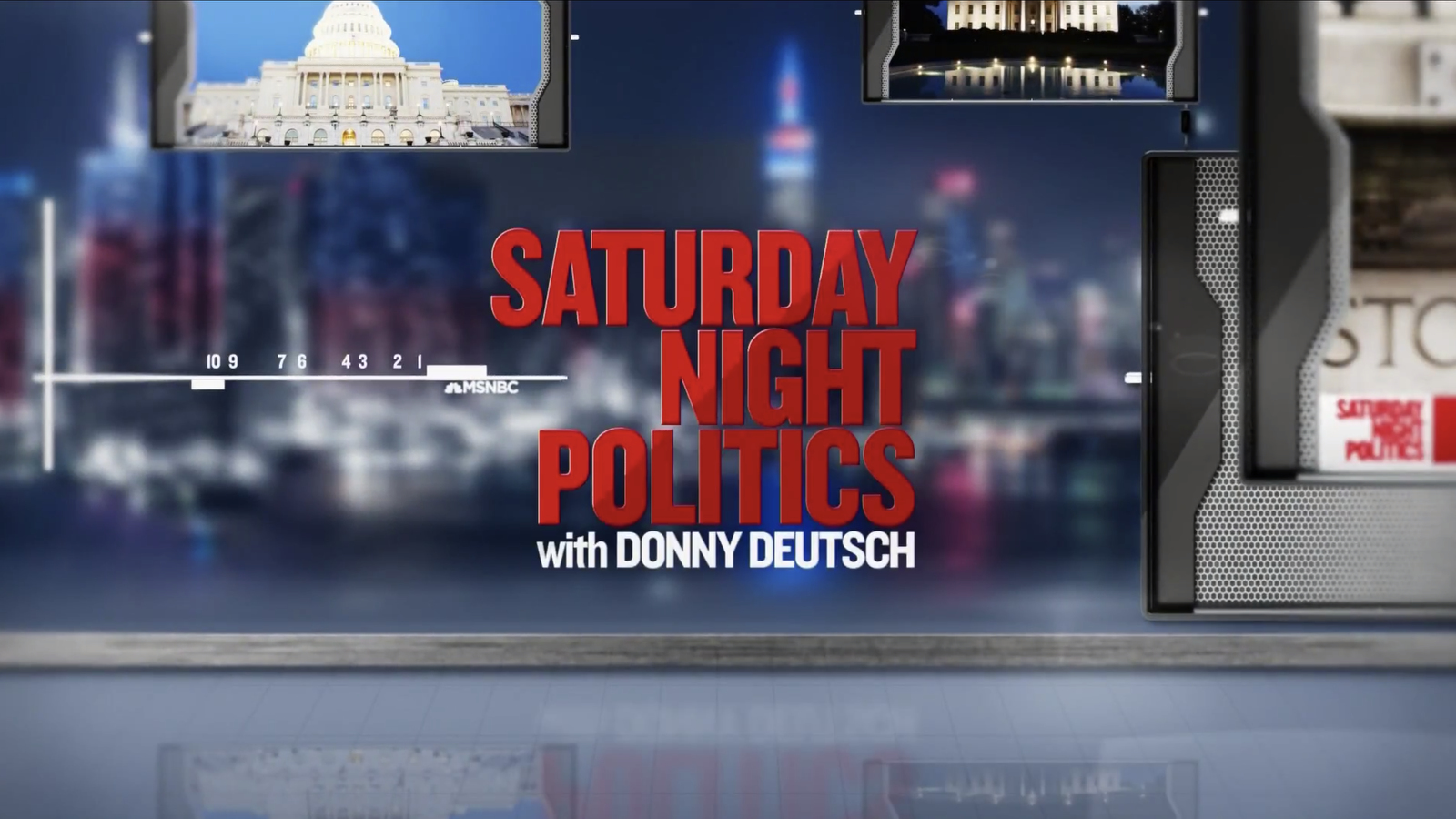 The show's right aligned logo features a tightly kerned uppercase sans-serif font and appears behind Deutsch on-air.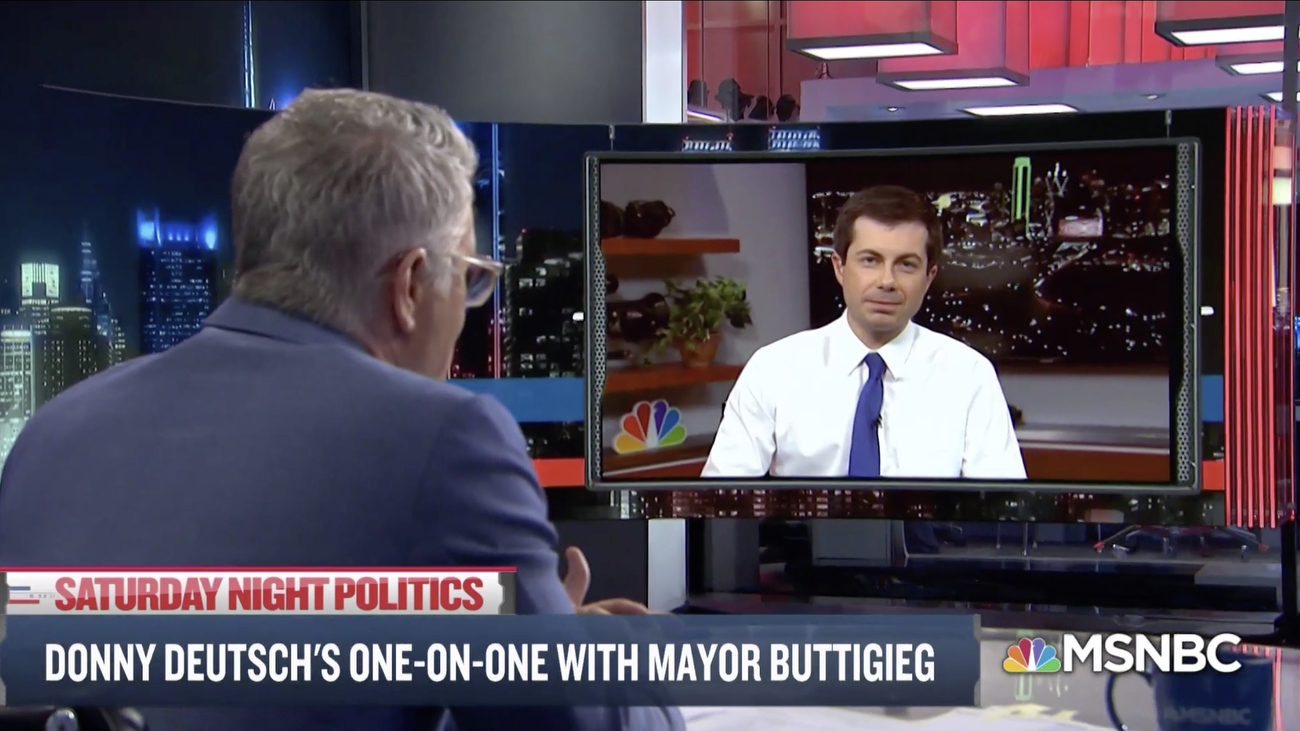 MSNBC's Studio 3A, home of "Morning Joe" and "Deadline: White House," features matching graphics wrapping the space's large LED walls with a simple interview table for Deutsch.
The studio's curved LED wall is also used for interviews to allow Deutsch to speak "directly" with guests while facilitating a dynamic camera angle.
The latest in design, production and engineering
Subscribe to NewscastStudio for the latest delivered straight to your inbox.