EU debate ahead of election turns Parliament into the stage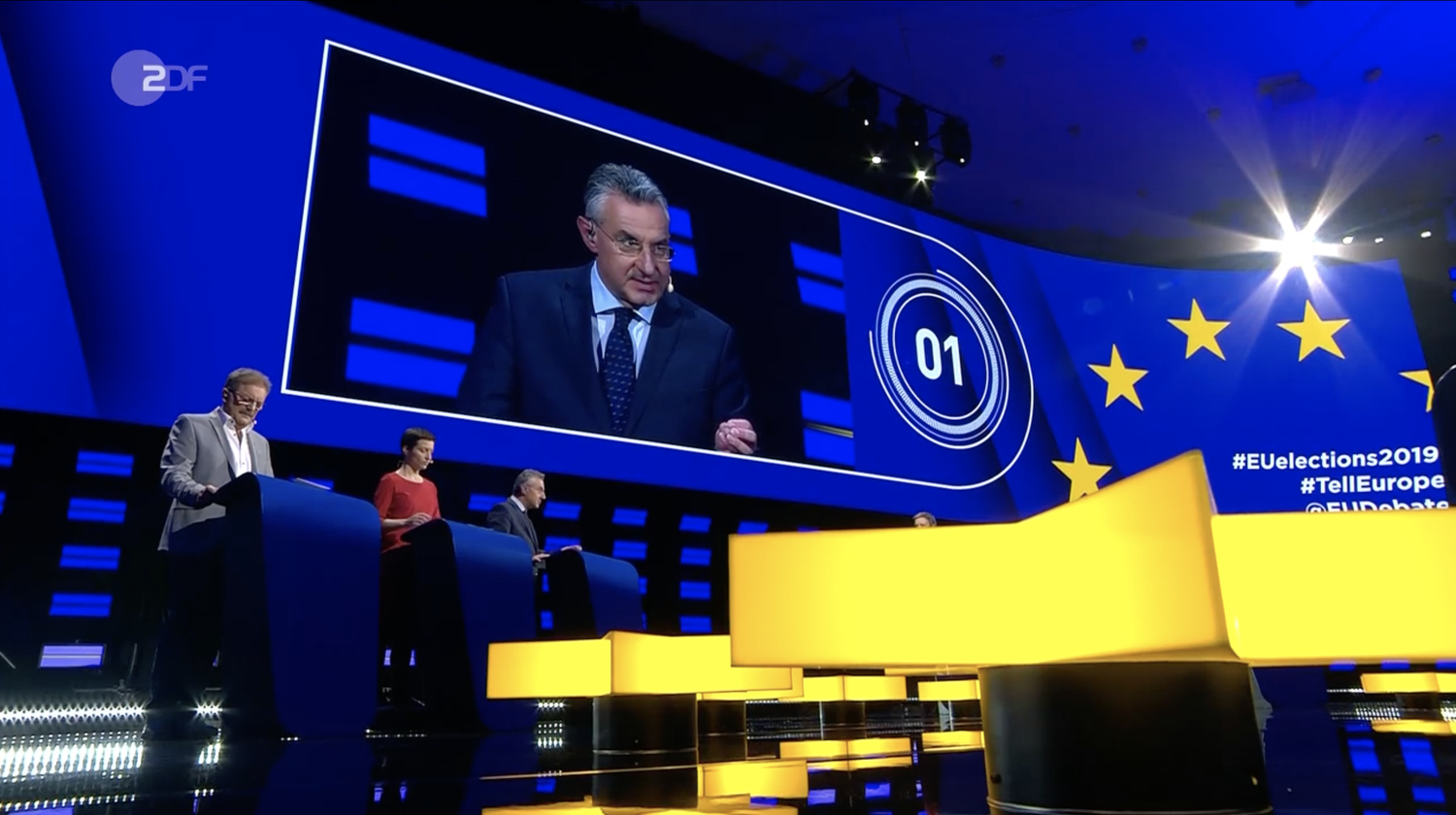 Competition game show or presidential debate? The European Union's debate Wednesday, May 15, 2019, had a bit of both, at least in terms of its production values.
Produced by Eurovision, the same contingent that produces the annual Eurovision Song Contest, the debate borrowed the European Parliament chamber in Brussels for the broadcast with journalists representing the EU at the helm.
Inside the space, which is normally home to 751 members to the European Parliament plus support staff and press, a stage was erected along with a massive LED video wall. The stage design included a series of glowing stars, mirroring the design of the EU flag, along with a series of pulsing LED light panels serving as the primary backdrop for the six candidates.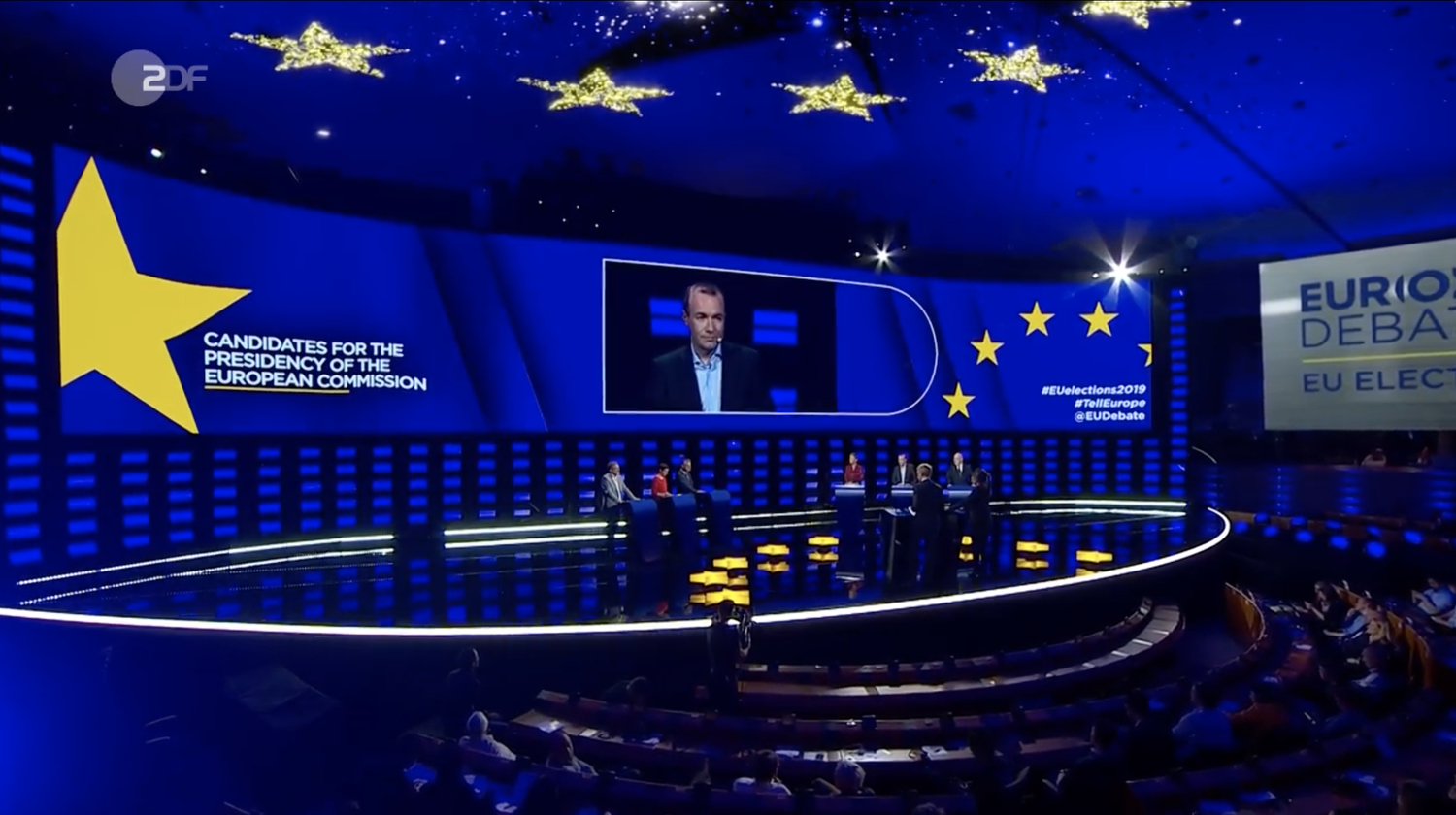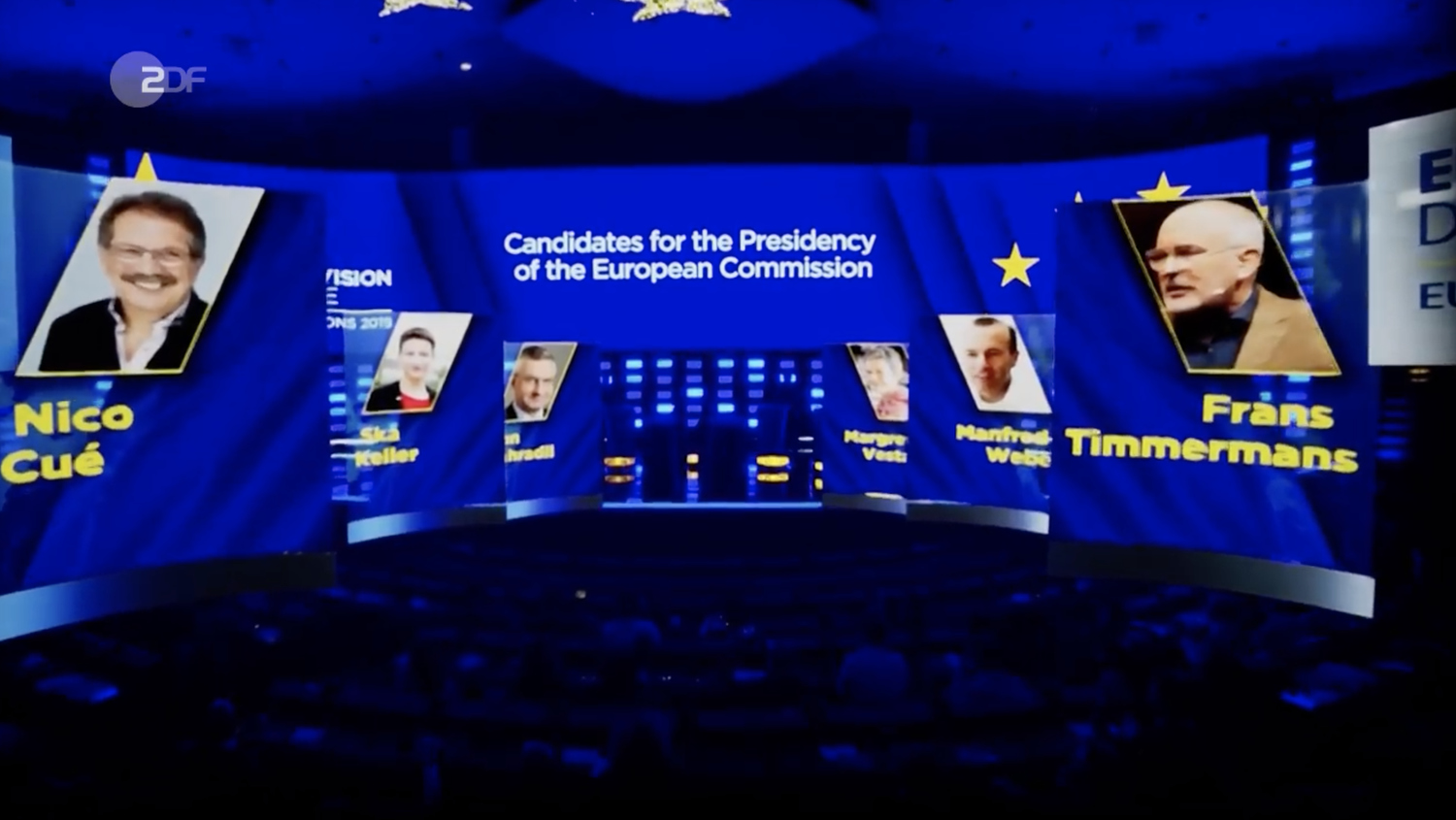 Along with a Steadicam, the production made use of a variety of unique angles – due to the venue – and a Spidercam system for sweeping shots of the audience and the opening sequence, which featured a bit of augmented reality.
The large video wall included a real-time countdown clock for each of the candidate's remarks, unlike most debates in the United States, making it instantly clear if the candidates were over their time allotment on each question.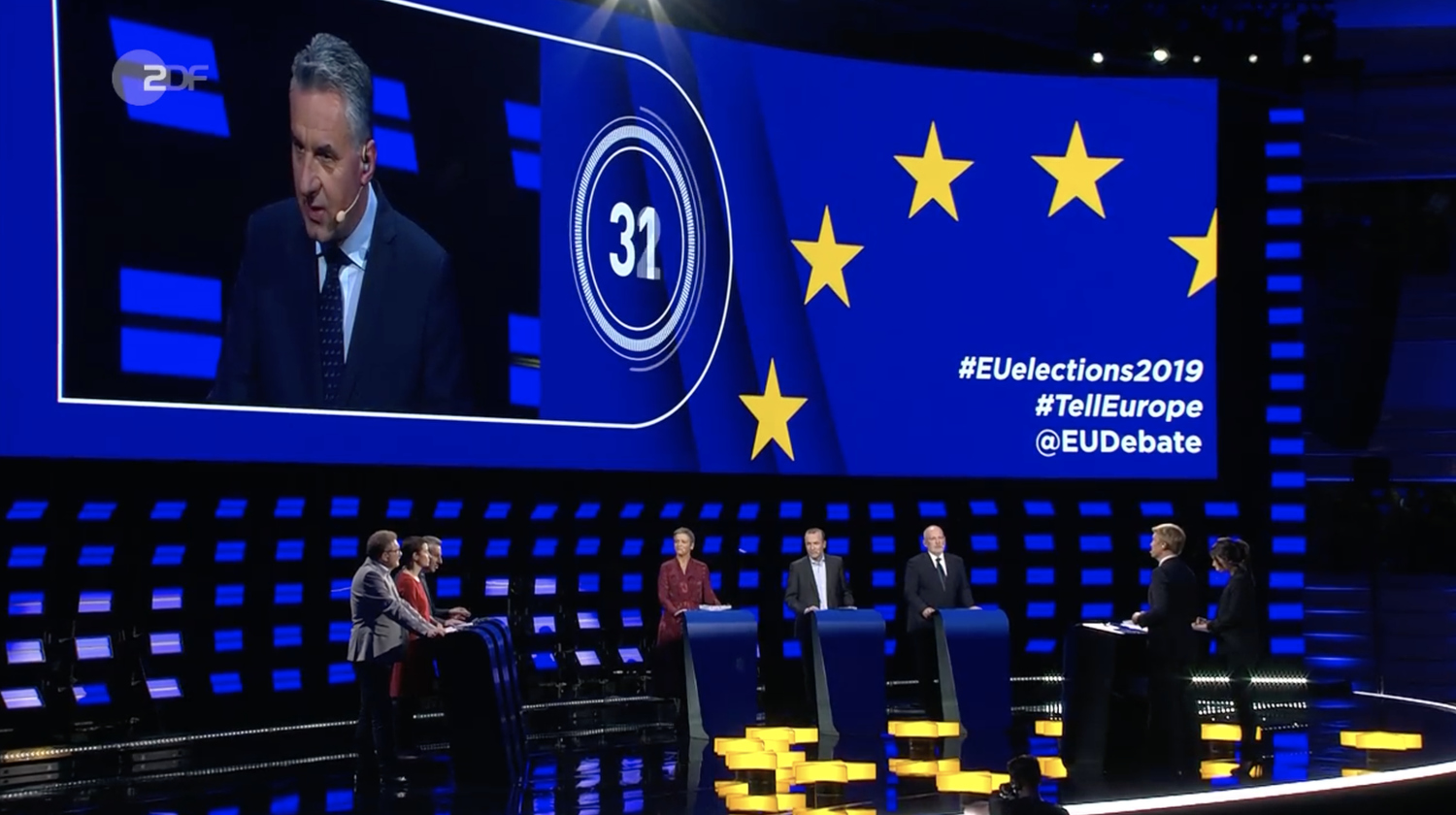 The debate also featured a social element, using the hashtag #TellEurope, soliciting feedback and questions for the candidates, with a team of researchers and reporters in a separate space to gather input.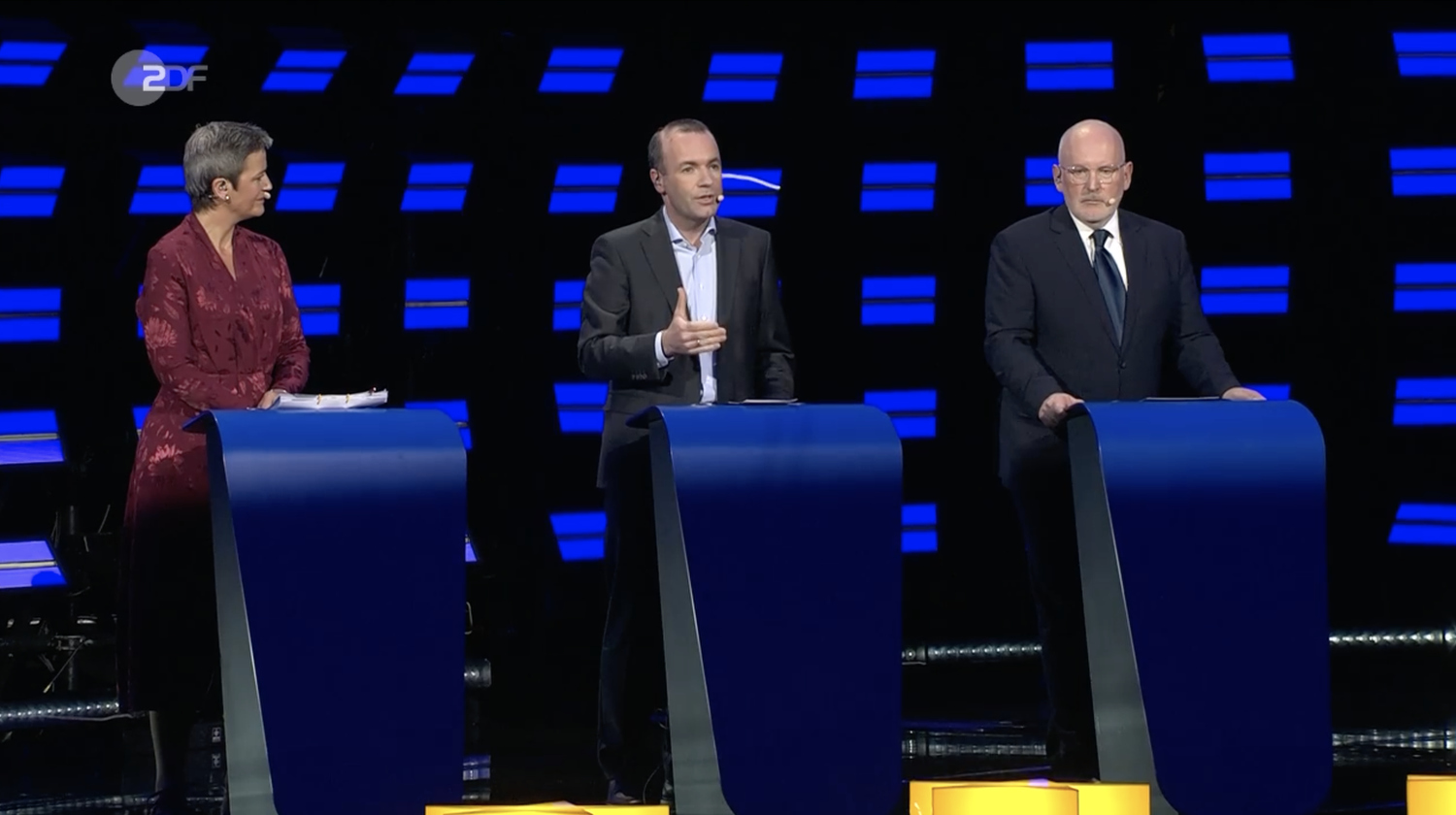 The European Union elections will take place from May 23-26 with Czech Republic's Jan Zahradil, Spain's Nico Cue, Germany's Ska Keller, Denmark's Margrethe Vestager, Netherland's Frans Timmermans and Germany's Manfred Weber vying for the position of President.
The latest in design, production and engineering
Subscribe to NewscastStudio for the latest delivered straight to your inbox.