MSNBC unveils 'Decision 2020' look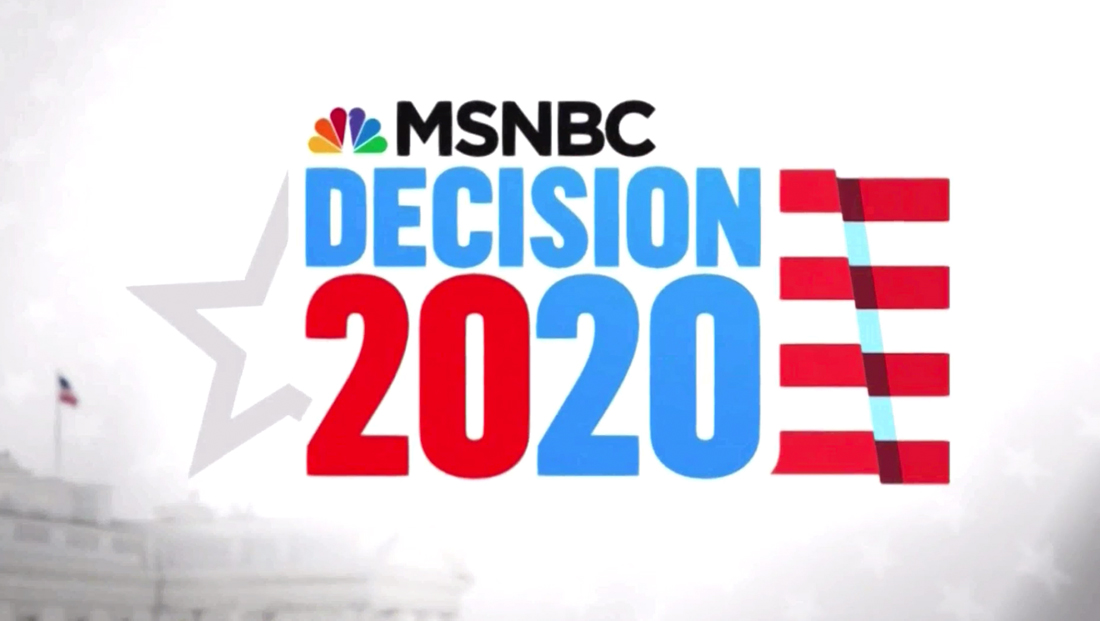 During its town hall with Kamala Harris Tuesday, May 28, 2019, MSNBC provided the first look at the "Decision 2020" branding.
The new logo design appeared as part of an extended open used for the town hall and was one of the first signs that MSNBC and NBC are reviving the "Decision" branding NBC News has used for years.
For 2018 midterms, NBC and MSNBC used "The Vote: America's Future."
During 2016, "Decision Night in America" was used on NBC, while "Vote!" was used on MSNBC.
Later in 2019, the "Decision 2020" branding would be announced as the official name for all English NBCUniversal properties, with "Decisión 2020" used for Spanish language ones.
Previously, NBC would not comment on if "The Vote" would remain beyond the 2018 midterms.
In addition, the star element that has been a part of the election logos for the past few cycles, including going back to the last time "Decision" was used remains, though it is much less prominent.
The typeface has also been made significantly heavier.
An updated color palette is used for the lettering and a striped icon with "flat" shadow in it to the right.
The look also was used in a promo for MSNBC's two night debate in June.
The promo did not include a direct reference to the "Decision 2020" logo but did use a similar layout for its "The First Democratic Debate" logotype.
The latest in design, production and engineering
Subscribe to NewscastStudio for the latest delivered straight to your inbox.