Anchorage station moves back in after earthquake damage repaired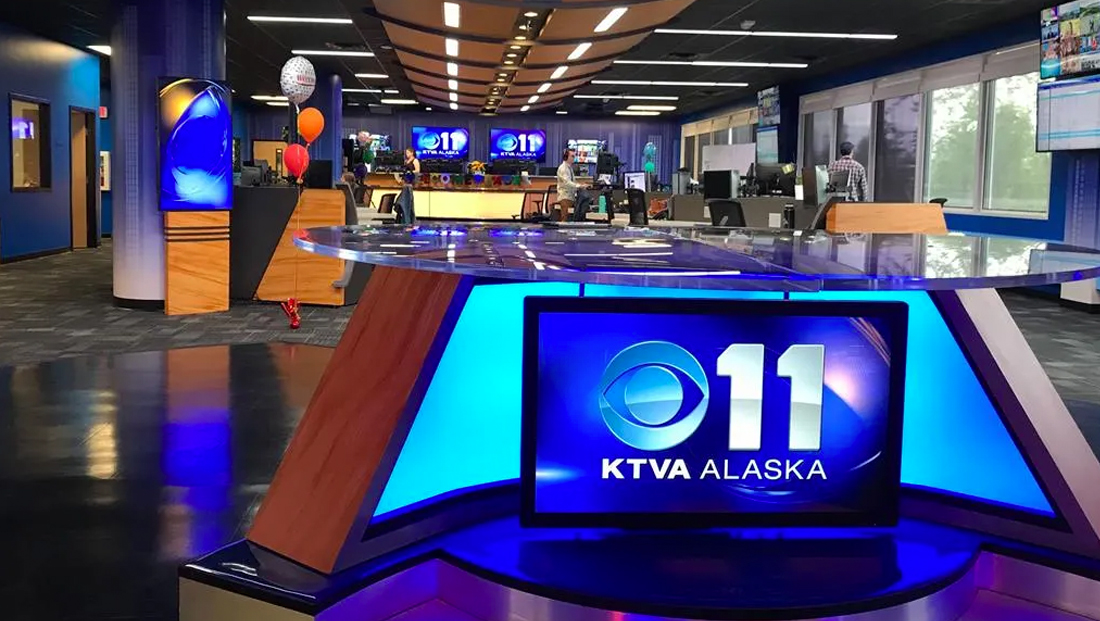 After its newsroom and studio were heavily damaged by an earthquake in November, KTVA is back home.
The earthquake, which knocked the Anchorage, Alaska, station off the air, also heavily damaged the newsroom, studio and other parts of the building, which the station moved into in 2013.
The station and its staff posted images to social media showing fallen ceiling tiles and exposed wiring and ductwork.
In addition, the building's sprinkler system was also comprised, which added water damage to the litany of issues.
The quake also damaged one camera, multiple video monitors, flooring and glass panels as well as off-camera workspaces.
The station was able to get back to broadcasting fairly soon after the earthquake and continued operating from the building for about two weeks after.
However, at that point station management decided to move operations to a temporary space so renovations could be done.
Crews saved as much of the set, newsroom furniture and equipment as possible and put it in storage.
Parts that were unsalvageable were discarded and the space was essentially stripped down, according to the station.
That work took just under six months.
In 2018, about six months before the earthquake, the station installed a seamless LED video wall in the studio, which overlooks the newsroom and uses the workspace as a backdrop in some shots.