See some of the makeshift quake coverage in Cleveland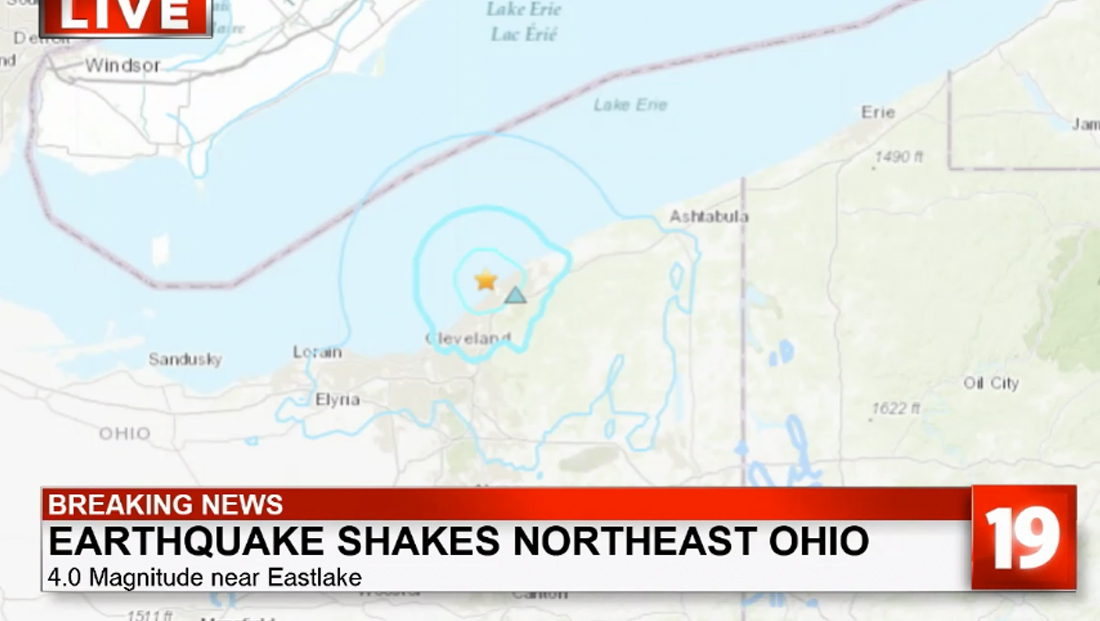 Many weather centers in California TV stations are decked out with seismographs, graphics and more to cover the earthquakes. In Cleveland — probably not so much.
So, when a small earthquake hit the Ohio city metropolitan area Monday, June 10, 2019, TV stations were using some "quick and dirty" ways to get information out to viewers.
Although these approaches were obviously not the slickest — it was still impressive to see the stations pull together resources and cover the story as it unfolded live.
The stations also played a key role in ensuring viewers knew how to respond since many probably aren't as familiar with earthquake safety.
Also, in fairness, the quake was also "only" a 4.0 — relatively minor — and caused little reported damage or injuries, so it also wasn't quite as deserving of big coverage as more major quakes.
That said, although areas along the west coast's "ring of fire" are more susceptible to earthquakes, history shows that heavy quakes have hit areas of the country ranging from Massachusetts to Missouri to Kansas — and there are hundreds of tiny earthquakes every day at spots around the world.