Primeview bringing FusionMax LED to InfoComm 2019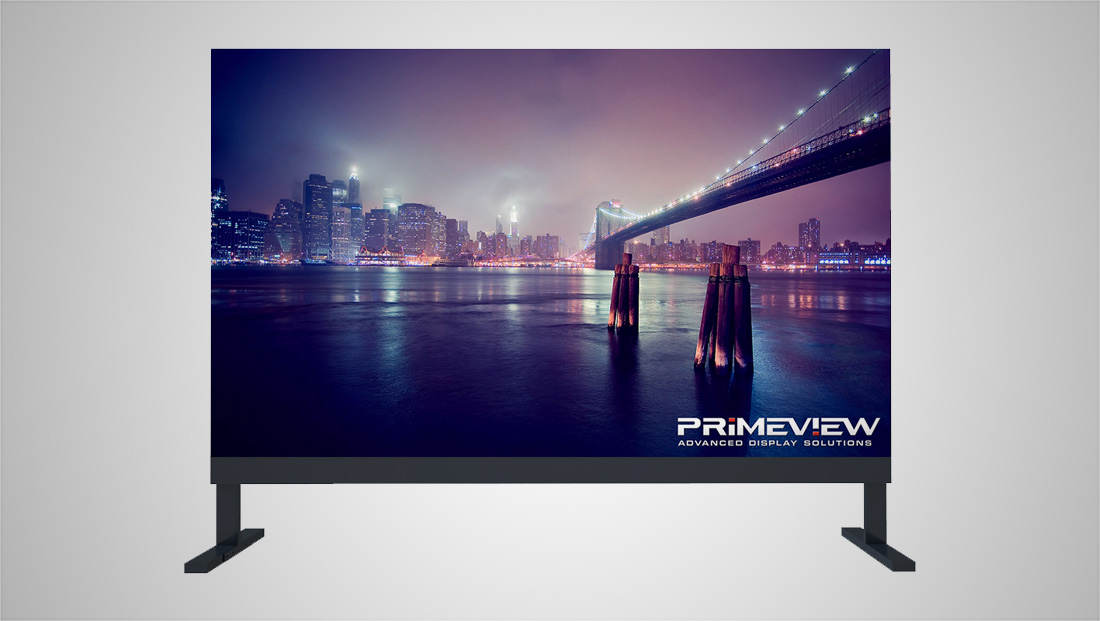 Primeview will showcase its LED lineup during the upcoming InfoComm 2019 show in Orlando, June 12-14.
The FusionMAX LED Video Wall System and the Ultra Snello LCD Video Wall Systems will be featured at the show, both featuring FHD and UHD video standards.
"We are excited to showcase our new video wall solutions at InfoComm 2019," said Shay Giuili, CEO and founder of Primeview Global. "Customers will see newly announced products like our FusionMAX LED and Ultra Snello LCD and reap the benefits of a simplified installation process. We will also be previewing several brand-new technologies like miniLED and look forward to the market feedback."
The FusionMAX LED and Ultra Snello LCD are built on the success of the company's top-selling LED and LCD product lines with the new, internal HDR ready processing that takes embedded processing to a new level. For Primeview's FusionMAX LED solutions, the embedded processor also incorporates video wall scaling for the big-picture mode to upscale non-FHD sources to FHD. Similarly, Primeview's Ultra Snello LCD, the embedded processor is capable of natively mapping UHD / 4K content across the LCD matrix array.
The FusionMAX LED solutions are available in 110", 138", 165" and 220" pre-configured FHD and UHD sizing.
Moving away from the legacy technology of SMD and common anode LED, Primeview will also be giving FusionMAX Elite partners an inside look on the new 4-1 MiniLED in 0.9mm and 1.2mm pixel pitches. These utilize common cathode technology to reduce power consumption while drastically improving contrast for better blacks. All sizes come standard with mounting solutions, cable-free front serviceability design, spares kit and are accompanied by Primeview's 5-year onsite warranty.