Eiffel Tower, local architecture inspires Telemundo's 'sturdy' iron look for Women's World Cup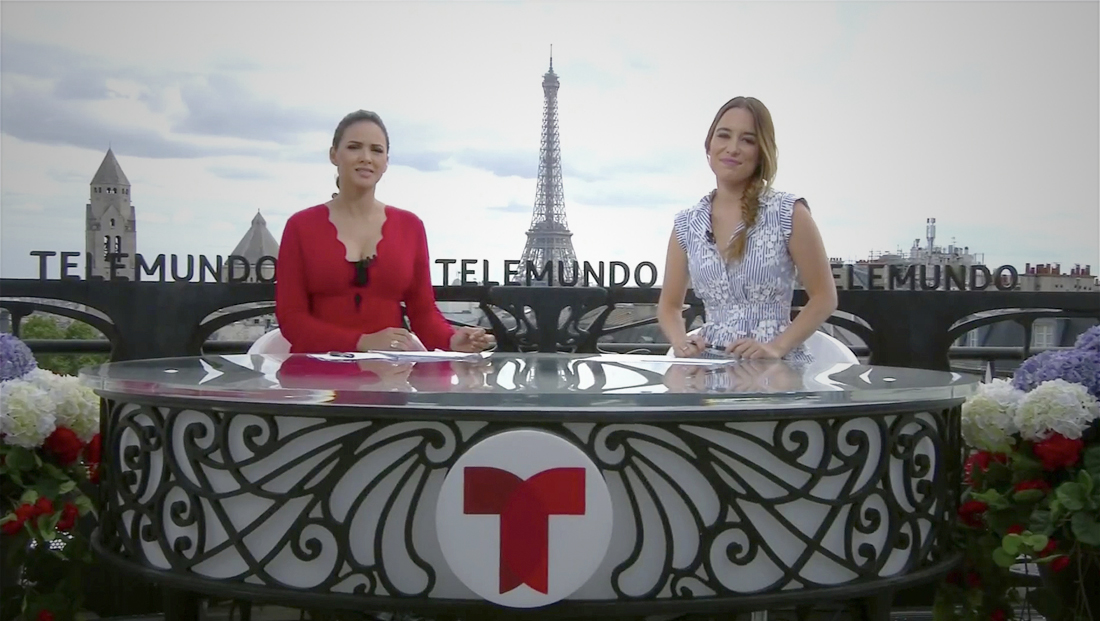 Telemundo has created a rooftop set overlooking Paris that spotlights on the city's rich heritage of ironwork — including one of the city's most iconic architectural landmarks.
The Spanish language network studio is carefully set up so that the Eiffel Tower is visible camera center between the anchor two shot.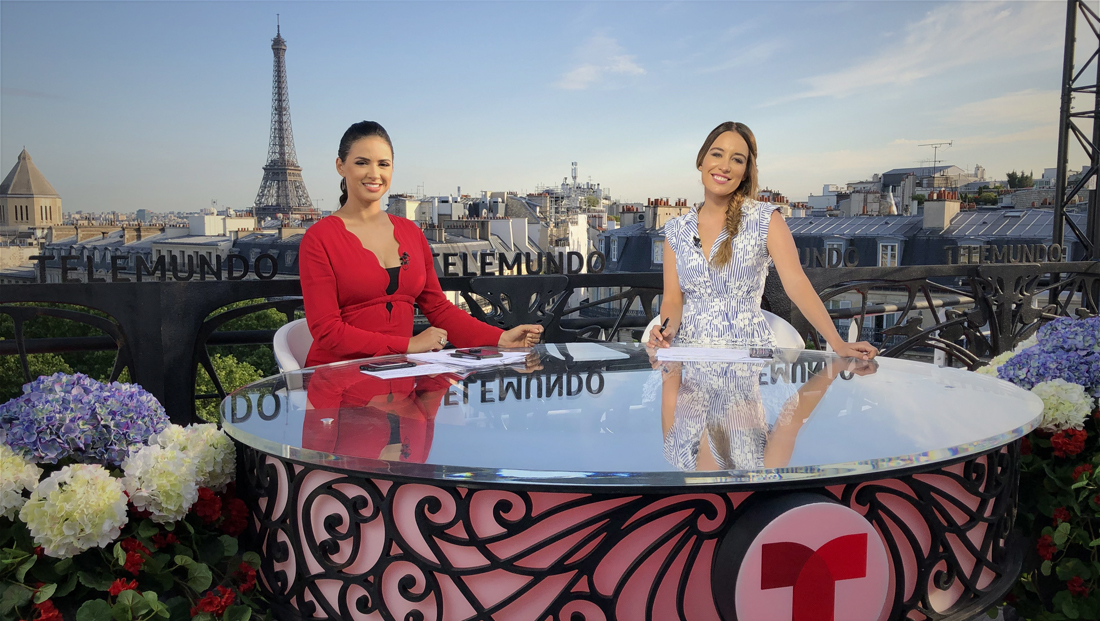 Telemundo's outdoor studio also includes a circular anchor desk wrapped in thick but elegant wrought iron accents and is backed with a railing with a similar look.
The set pieces and environment were designed by HD Studio and Bryan Higgason.
Ringing the top of the railing, meanwhile, is a repeating version of the network's name.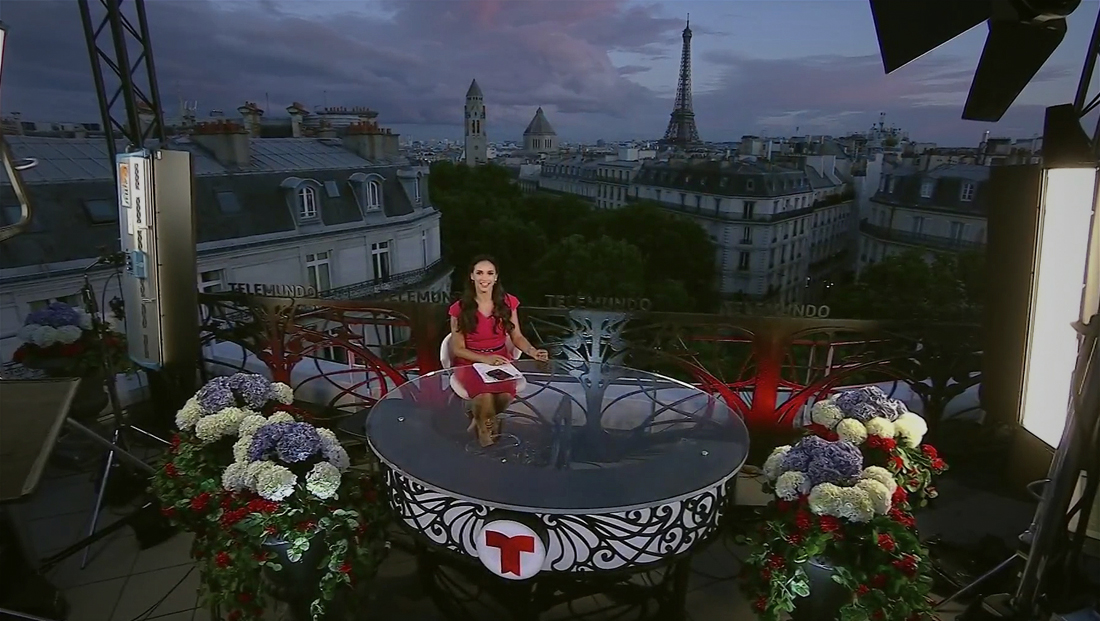 During evening broadcasts, the network adds red uplighting to the railing.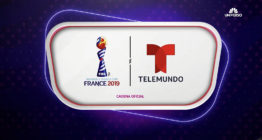 Motion Graphics
Telemundo Women's World Cup 2019
View a gallery of this project…
Intricate iron gates, fences, balconies and other structures are prominently featured in French architecture, thanks in part to 19th century architects Victor Baltard and Henri Labrouste.
Baltard and Labrouste, who worked in parallel to each other on buildings and structures throughout Paris, began using what was then a revolutionary new material — a trend that would eventually lead to engineer Gustave Eiffel's namesake tower that was built for the 1889 World's Fair.