Chicago anchor: 'Maybe' our newscasts are worth a 10-hour wait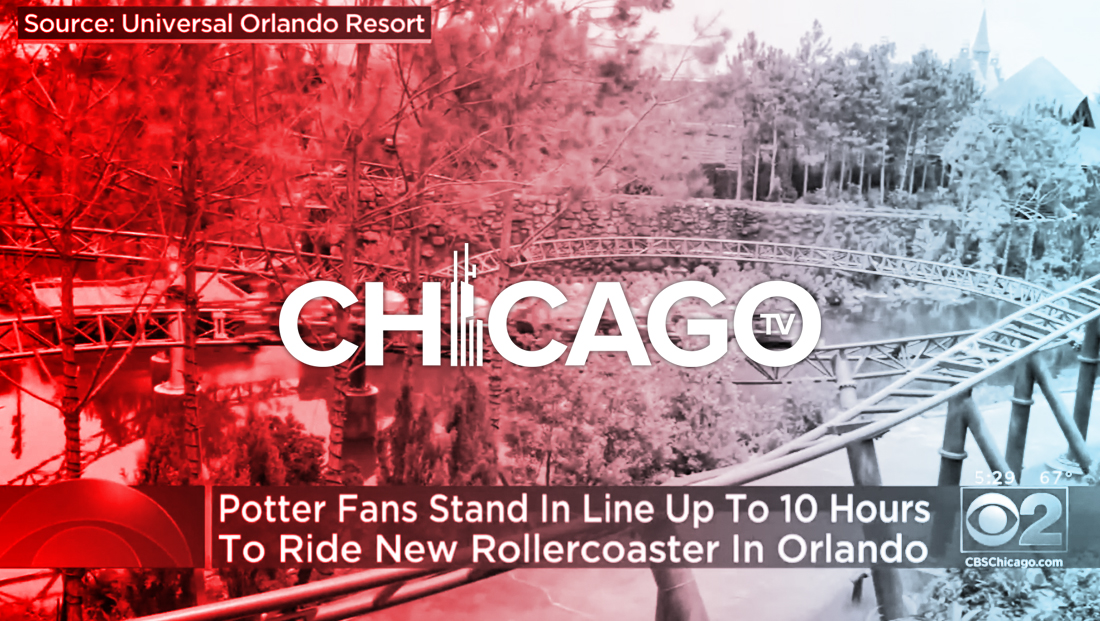 During closing chitchat, a Chicago anchor said it might be worthing waiting in line for 10 hours for one of his station's own newscasts.
WBBM, the CBS O&O in the market, was covering the opening of the Hagrid's Magical Creatures Motorbike Adventure at Universal Orlando Resort as its kicker during the final block of its 5 p.m. news Thursday, June 13.
Anchor Brad Edwards, in a voiceover, mentioned the 10-hour wait times that are being reported at the theme park.
Returning to the anchor desk four shot for banter, anchor Irika Sargent said "I can't think of anything I would stand that long in line for."
Edwards chimed in with "Maybe one of our newscasts…"
Sargent laughed and said "Please do."
In total fairness, viewers do have to wait at least 10 hours for newscasts all the time — technically it's actually closer to 24 hours if you're referring to the next installment of a particular newscast.
On most local newscasts, the final moments are unscripted — and anchors are often tasked with filling any remaining time with inane "happy talk" and it's not uncommon for some of this to come off sounding odd or not the way the anchor intended it.