CBS sets Norah O'Donnell's debut, peek at probable new look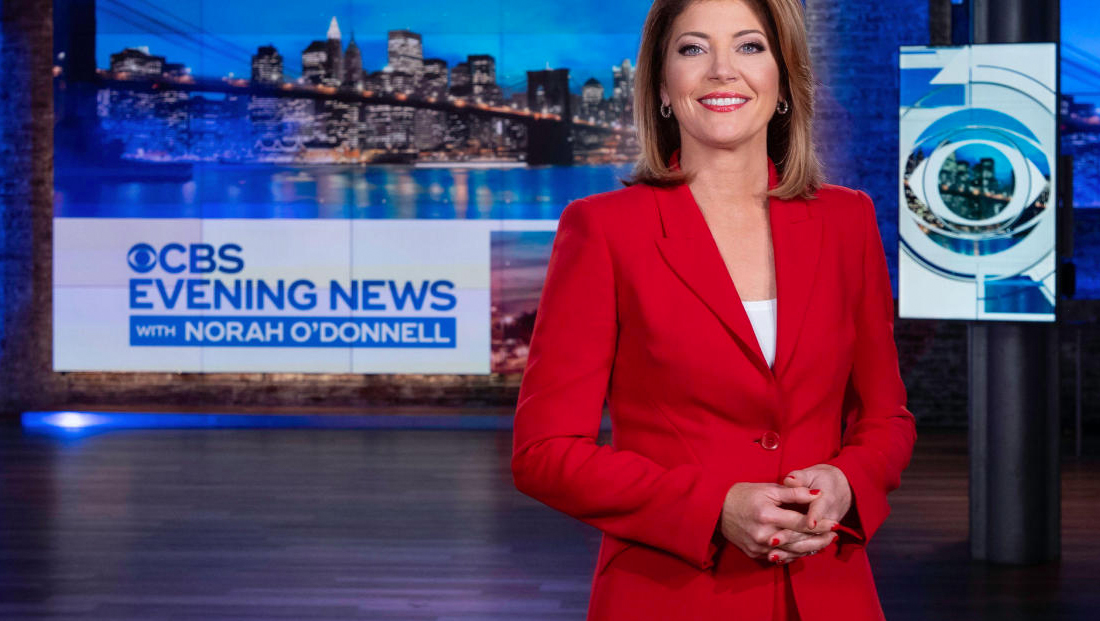 CBS News announced Sunday, June 23, 2019, that the "CBS Evening News with Norah O'Donnell" with debut July 15 — and gave a peek at what is likely the show's new look.
The broadcast will likely originate from Studio 57, the home of both "CBS This Morning" and "CBS Evening News" since before ousted anchor and O'Donnell's predecessor Jeff Glor took over.
In a promotional photo released by CBS, O'Donnell is shown in Studio 57 standing in front of a video wall with a blue and white "Evening News" logo on it.
The logo appears to be keep the general look of the redesigned Glor look — in Ridley Grotesk — but shifts to a fresh blue instead of the red and darker blue used during Glor's days (and to this day).
Above the logo is imagery of the New York City skyline.
Despite that element, "Evening News" is set to move to Washington, D.C. in the fall.
MORE: "There is a real hunger for an independent source of news, and that starts with Norah O'Donnell," CBS News president and senior executive producer Susan Zirinsky says; the #CBSEveningNews with @NorahODonnell to debut on July 15 https://t.co/sjbOnXSOwn pic.twitter.com/wKKtMQNRhi

— CBS Evening News (@CBSEveningNews) June 23, 2019
One of the studio's vertical monitors also features a new look — a CBS eye cutout with ring-like segments and accents around it in the same blue and white palette.
A promo released at the same time features glassy blue letter outlines and horizontal bars.
While it's not immediately clear if this design is the show's permanent look, NewscastStudio has reached out to CBS News for comment.