Chicago CBS switches to 'This Morning' background graphics during local cut-ins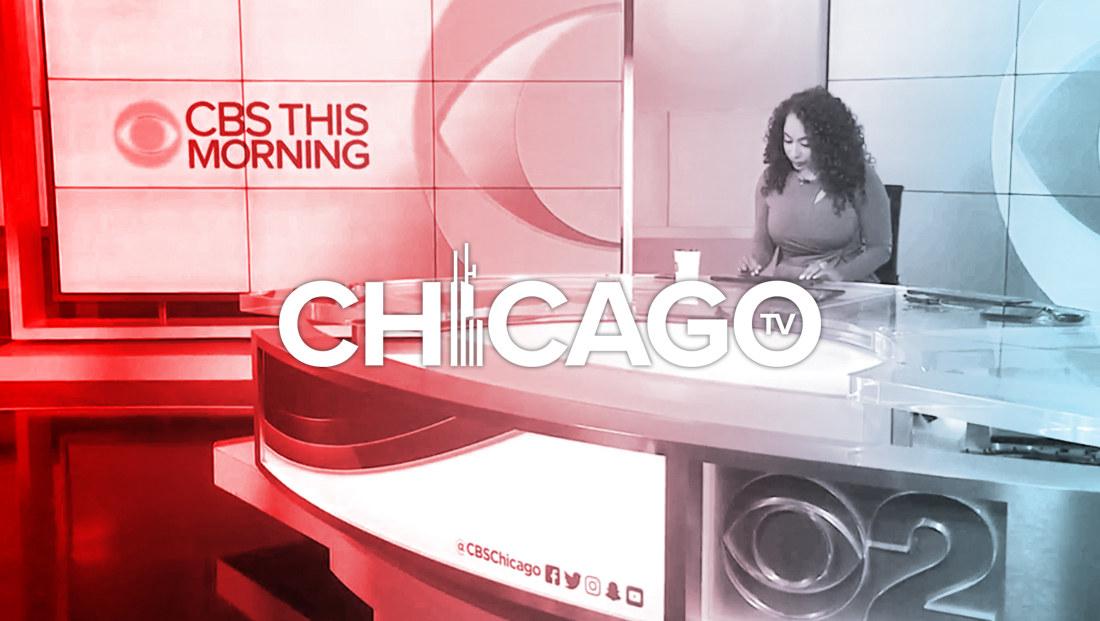 WBBM, the CBS O&O in Chicago, has started to use graphics borrowed from "CBS This Morning" during the local news and weather cut-ins that air during the network program.
Starting June 20, 2019, the single anchor cut-ins that happen twice per hour now feature the extruded yellow and blue CBS eye graphic that "CBS This Morning" uses in multiple parts of its look.
The background behind the primary anchor shot features a looped animation, while the camera left video wall showcases the "CBS This Morning" logo along with half a CBS eye.
WBBM continues to use its normal graphics package and doesn't insert the "CTM" icon in its bug like some O&Os.
In addition, the cut-ins are still branded under the "CBS 2 Morning News" name.
Previously, the cut-ins used either live feeds from cameras throughout the city or a stylized cityscape with a sunrise inspired color palette.