Spokane station gets new branding, new set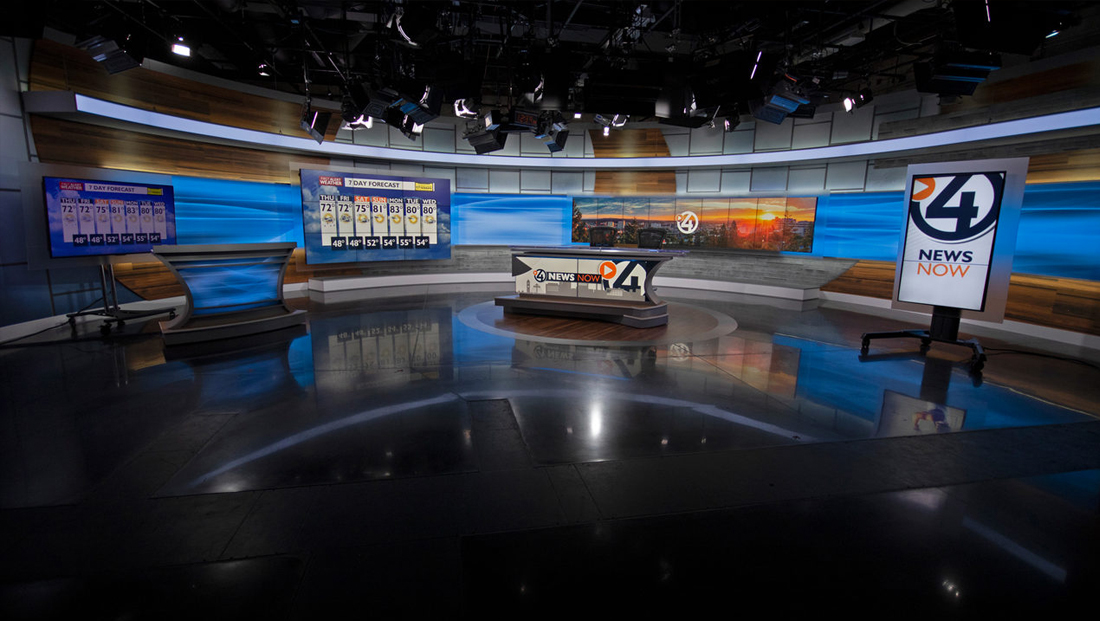 KXLY, the ABC affiliate in Spokane, Washington, has unveiled a new brand, set and graphics that closely matches the look its sister station in Wisconsin did earlier this year.
Both KXLY and WISC in Madison, Wisconsin, are owned by Morgan Murphy Media.
WISC rebranded as "News 3 Now" in February 2019 and, along with the new name, got a new logo and set.
Now, it's KXLY's turn.
In addition to have a different number due to being on a different virtual channel, KXLY also moved the number to the beginning, rather than the middle of its name to become "4 News Now."
The station's social media accounts remain, as of this writing, at @KXLY4News on Twitter and Facebook, reflecting the station's old "4 News" and "KXLY 4 News" branding.
WISC, on the other hand, previously branded as "News 3."
Based on this, with both stations adding "Now" in their branding, the slight difference between the two names is likely a move to keep a link to the old names.
Online, the station's website is branded as KXLY.com, as opposed to WISC's Channel3000.com branding and domain name.
In addition to the new logo, the station also debuted a new set from Devlin Design Group — replacing its old 20-year-old set.
KXLY's new set features a light and airy look with a row of 9×1 NEC vertically mounted flat panels behind the anchor desk from Digital Video Group.
The anchor desk itself is fronted with additional video panels, while the Spokane version also swaps out faux wood for a lighter, brighter wall finish.
It's not uncommon for stations owned by the same company to roll out changes to each station over a period of time — and share design elements or themes.
Station owners may also use similar branding, website addresses and other elements at most or all of its stations.
Hearst, for example, previously branded its websites as "The(City Name)Channel.com" and the group that is now Graham Media used the "Local (Channel Number)" branding at most of its stations.