'Nightly' makes final tease more visually topical in latest tweak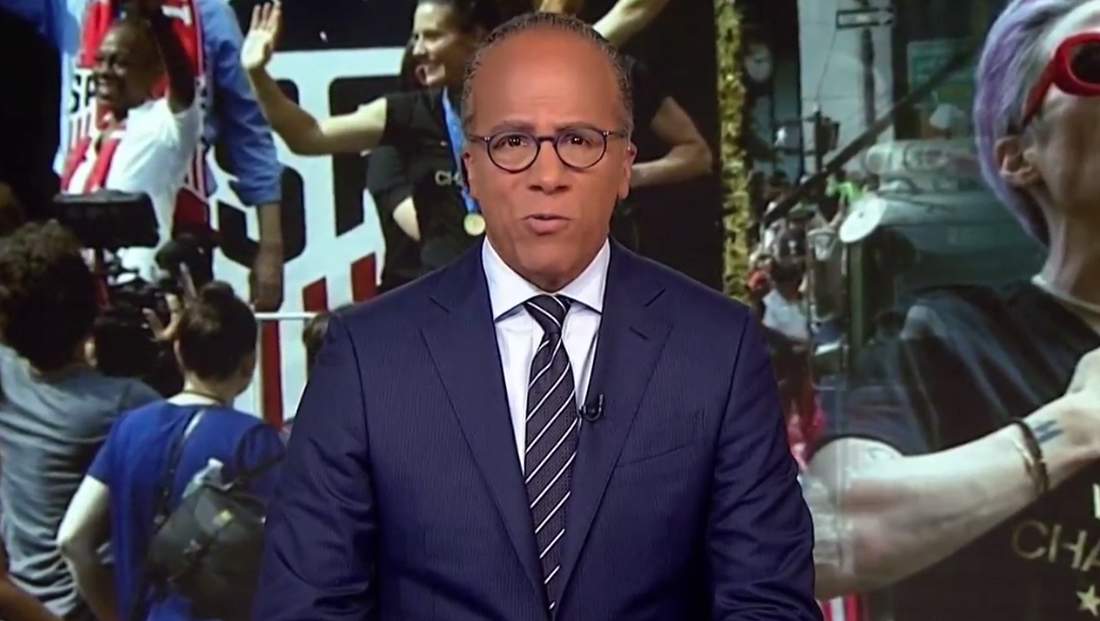 "NBC Nightly News" introduced a slight change to its teases Tuesday, July 9, 2019.
As before, anchor Lester Holt appears on camera briefly at the top of the teases, which "Nightly" calls "headlines" internally, begin.
Holt then voiceovers a series of teases, also as he did previously.
The change is that Holt now appears back on camera just after the last full tease — to provide one additional one.
While the broadcast has featured Holt on camera in this slot in the past, Holt typically appeared on set with "Nightly News" branded graphics behind him.
Now, he sits at the anchor desk with the camera centered on him and a topical background — tied to the story he's teasing on camera — on the video wall behind him.
The look better aligns with the redesigned OTS-style graphics "Nightly" introduced in April, albeit without the text and angled element.
It's worth noting that the broadcast also changed the format the day before, July 8, but since Holt was anchoring from Los Angeles and included reporting on the holiday weekend earthquakes, he appeared with a view of the city behind him for the teases — so no video wall graphic could be used.
He anchored the rest of the show from inside the network's Brokaw News Center studio, which features a working newsroom background.
NBC has tweaked the headline teases multiple times over the years, including increasing the number of stories featured and length of each tease as well as eliminating the line "'Nightly News' begins now" (or similar variant).
Holt's appearances on camera have also changed.
The network also eliminated the "From NBC News World headquarters in New York…" part of its announcer voiceover, making the open shorter.