On second day, 'CBS Evening News with Norah O'Donnell' ventures out of studio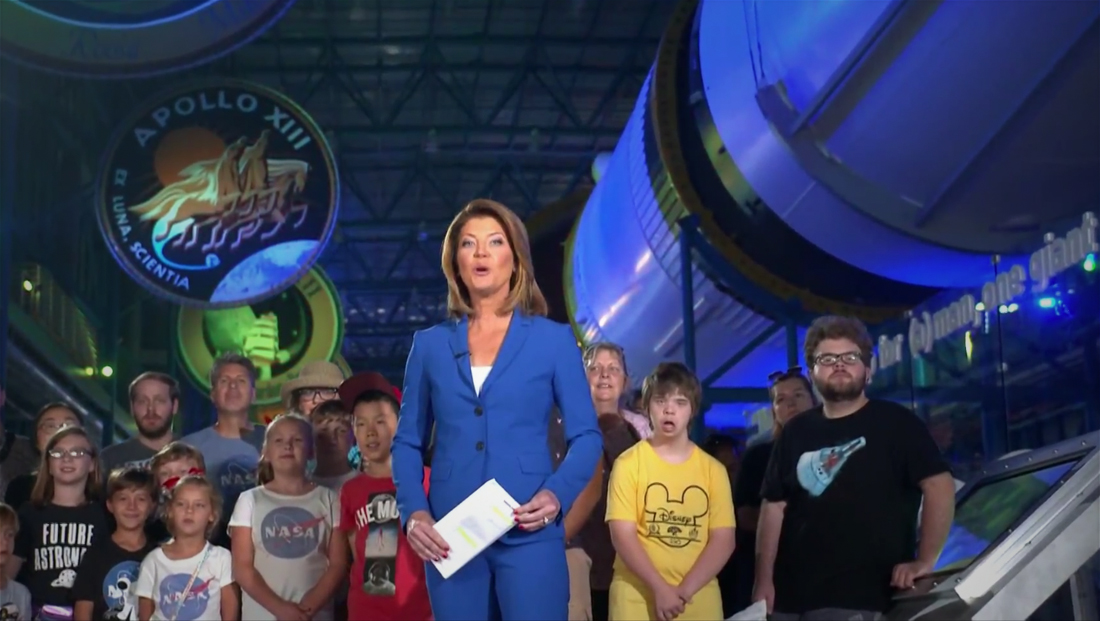 Tuesday's broadcast also included two slightly modified OTS graphic looks.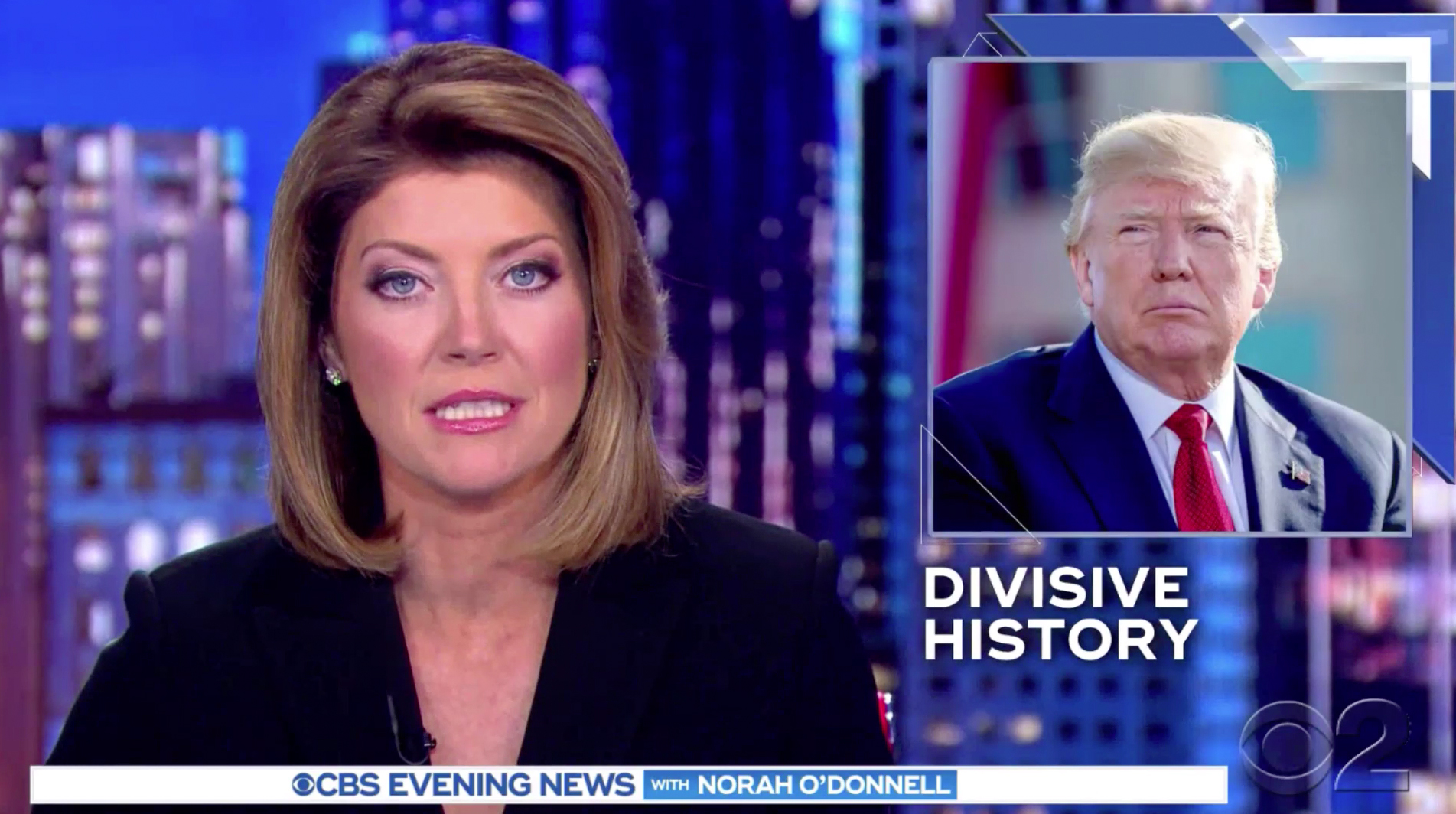 When the show debuted Monday, July 15, it used a square box format with text under it and only select angled background elements placed in the upper right of the screen.
However, for the remote broadcast, two versions with more background elements were used Tuesday.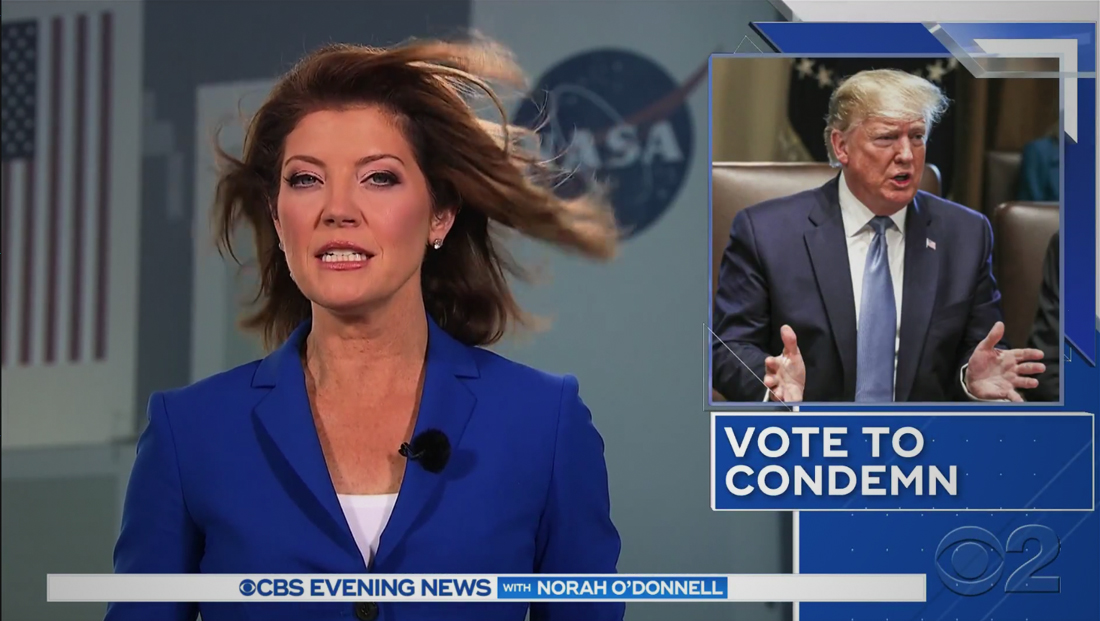 Both versions adds a blue "sidebar" background along with a box for the accompanying text.
The two versions differ, however, in that one first shows the blue background only with other elements animating in over it.
Meanwhile, the other version simply inserts the full OTS graphic in one motion.
Both OTS elements "slide" the video of O'Donnell slightly to the left — instead of requiring the camera to adjust to allow room for the graphic.
These versions not only avoid having to make camera adjustments but also likely help ensure the text is legible against any background.
Correction: An earlier version of this story incorrectly listed the date of the Apollo 11 mission.