Louisville station rebrands its morning newscast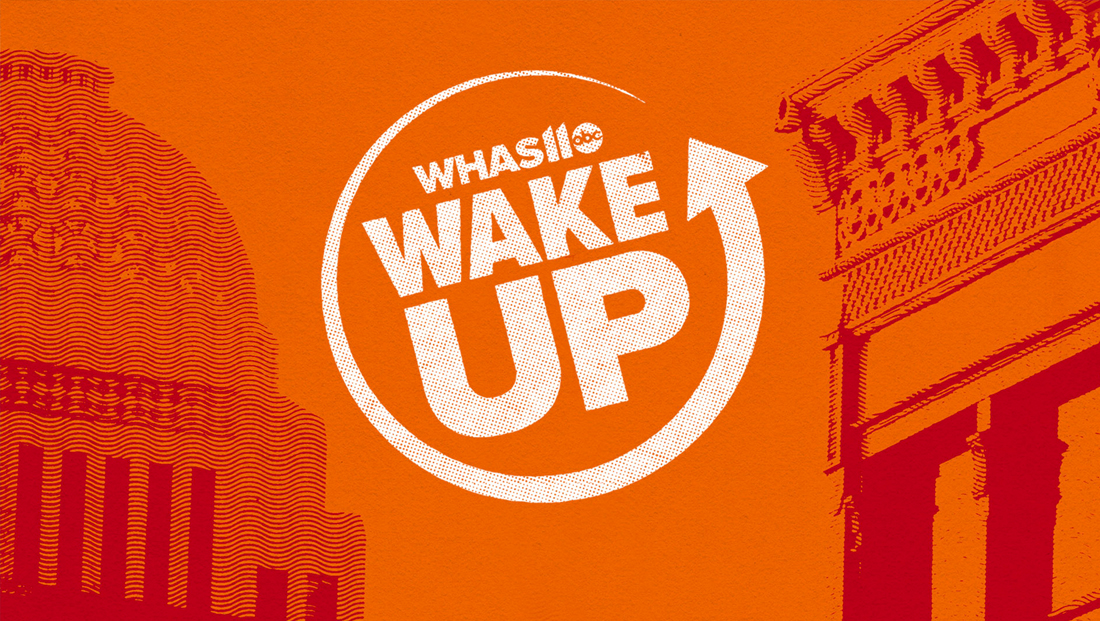 Louisville ABC affiliate WHAS has relaunched its morning news as "Wake Up."
Previously known as "Good Morning Kentuckiana" — a reference to the market's cross-state coverage area of Indiana and Kentucky — the show debuted under the new name the morning of July 22, 2019.
The station has kept its on air team of anchors Daniel Sechtin, Kristin Pierce, forecaster Kaitlynn Fish, traffic anchor Brooke Hasch and reporter Rob Harris.
WHAS is billing the show as more than just a newscast — it says it's also designed to be an "authentic experience."
"We want to make sure that when you leave the house in the morning, you are informed about what's happening around the world, inspired by the good things in life and equipped to support your community," reads a story about the new name on the station's website.
"We want to go beyond the news of the day and give you a little something extra — a nugget of information that can improve your life or a funny moment that will make you smile over your morning coffee," it continues.
The Tegna owned station introduced Sechtin and Pierce as its new morning anchors in March.
The "wake up" name has appeared off and on in the television industry over the years, perhaps most notably on the Weather Channel's "Wake Up with Al" hosted by "Today" weatherman Al Roker, that aired from 2009 to 2015.
WHAS, which uses the Tegna graphical look, also debuted a separate logo for "Wake Up."
The logo design boasts a logotype circled, at least partially, with a curved arrow that points "up."
"Wake Up" also uses a bright orange color scheme with a moiré pattern effect.