'Press Your Luck' revival blends high and low tech elements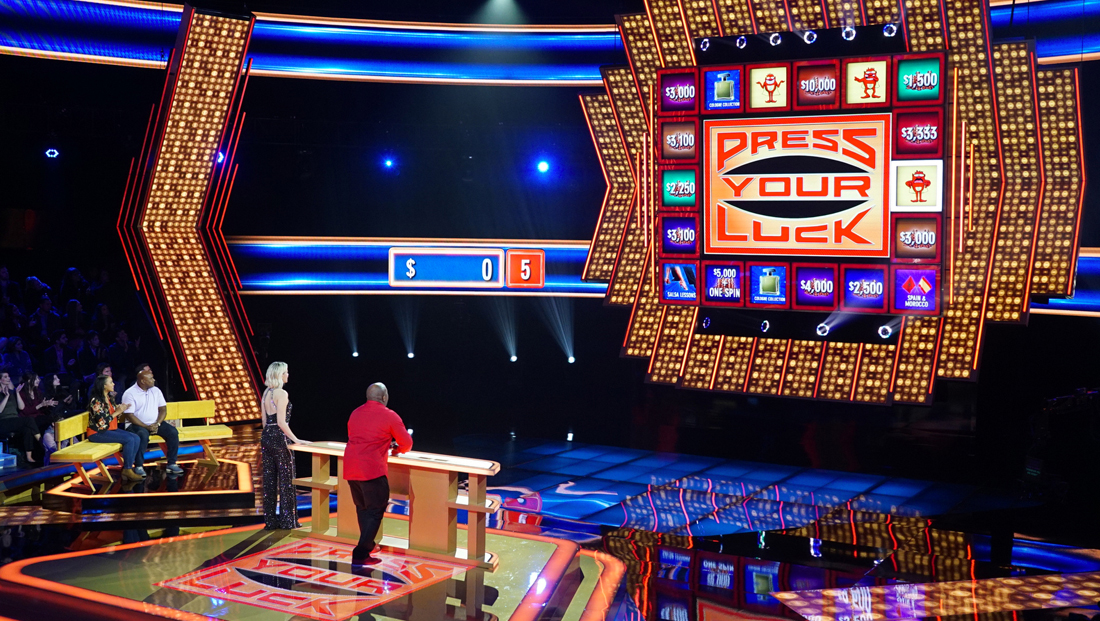 Production designer Dave Edwards used a plethora of LED video panels to create a modern take on the classic "Press Your Luck" set.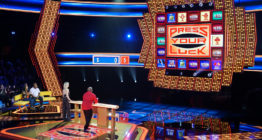 Set Design
Press Your Luck
View a gallery of this project…
The original version of the show featured glass panels with rows of lighted rings behind them — often mounted on angles or in chevron arrangements.
In the new iteration, this look is created using LED video panel installations from Sweetwater that simulate the look of those panels, but with a richer, more dynamic look.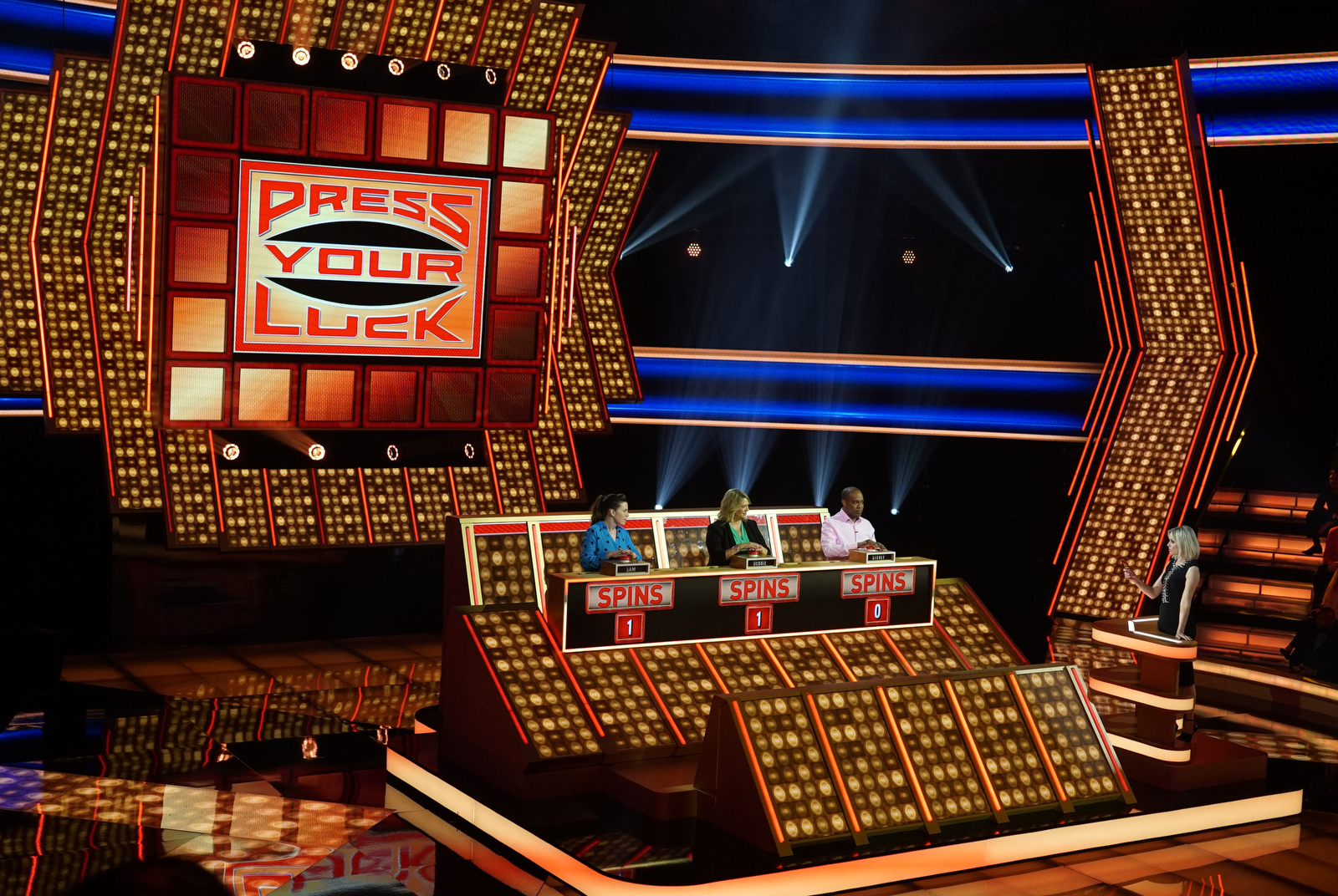 Contestants sit, like on the original version, amidst a unique arrangement of angled video panels at positions fronted with LED scoreboards and each equipped with the namesake red button to stop the "spin."
Two versions of the iconic game board have also been recreated with LED panels instead of the old fashioned screens that ringed a central panel.
Thanks to Josh Hutchings' dramatic lighting design, any structural elements of the game boards are cloaked in darkness, creating an impressive "floating" installation.
LED video ribbons wrap around the space, providing both background interest and a place for displaying gameplay elements.
A solo red button sits atop a counter-height contestant stand with "Whammies" displayed using a decidedly low tech method (and perhaps a nod to the original show) — small squares that "pop up" from below the tabletop.