Head's up: Double check that an important letter in 'mass' shooting graphics isn't covered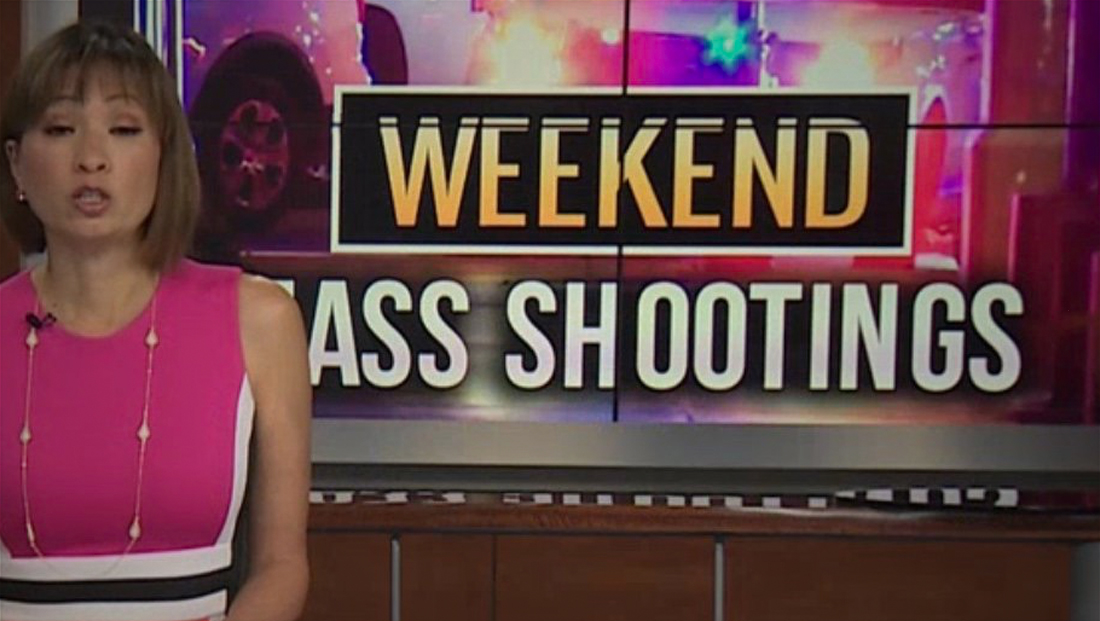 If you're going to put the words "Mass" on video walls or panels, here are some reminders to double check how the graphic will ultimately be used.
Using the word "mass" is especially problematic because, if it loses its first letter, it ends up as "ass."
With more stations using on-set video walls, arrays and graphics, the potential for talent covering the letter is even more likely.
This one photo sums up my exact day at work! #PickTheCorrectVizTemple pic.twitter.com/TdqGJa8xRN

— Guy Stock (@GuyStock) August 7, 2019
This type of error is fairly common — including WLS in Chicago proclaiming "Reakin News."
By the way, if someone spots a shot framed like this, dollying the camera left or right might or instructing talent shift the correct direction via IFB can both be a good on-the-fly fix.