Independent Chicago station plugs 10 p.m. news in image campaign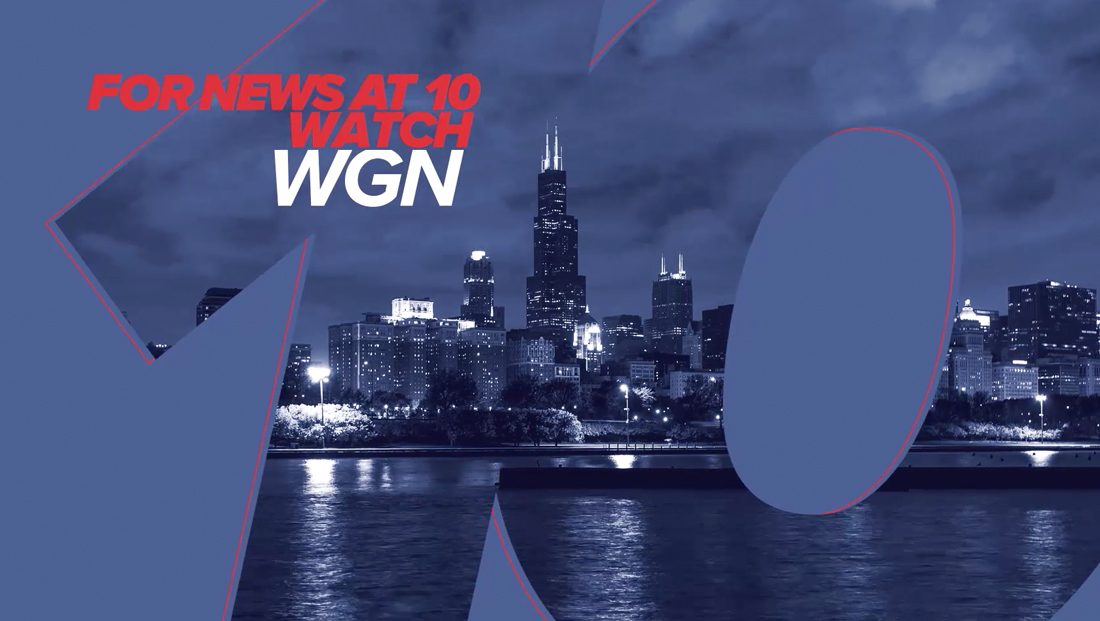 WGN, the independent station in Chicago, has begun airing a bold, eye-catching image and promotional campaign for its 10 p.m. newscast.
"For news at 10, watch WGN," the male announcer starts, taking advantage of how "ten" and the station's call letters rhyme.
The spot features a blend of live action video and typographic-centric animations, including the use of an oversized "10" as a "window" and accent element.
Most of the typography in the spot is italicized — much like the station's sports look — and also tightly spaced by design, sometimes to the extreme.
Angles have also been a common feature in the station's news graphics for some time now — including retaining portions of the old look when a new set and insert graphics debuted in 2017.
Colorful line segments and lettering outlines add visual interest to the promo, which also features behind the scenes footage of newscasts getting ready to go on air.
As an independent station, WGN relies heavily on locally produced newscasts, including the 10 p.m. newscast that goes head-to-head with its network affiliated competitors' late news in a competitive market and timeslot.
Although powerhouse ABC O&O WLS still tops most ratings in the market, WGN beat the local CBS O&O's late news in the adults 25-54 demo in February 2019.
It also outranked the Fox owned station's 9 p.m. newscast during that ratings period in both the demo and overall viewers (Fox 32 Chicago does not air news at 10).