'Face the Nation' sets up temporary set on the roof of a law firm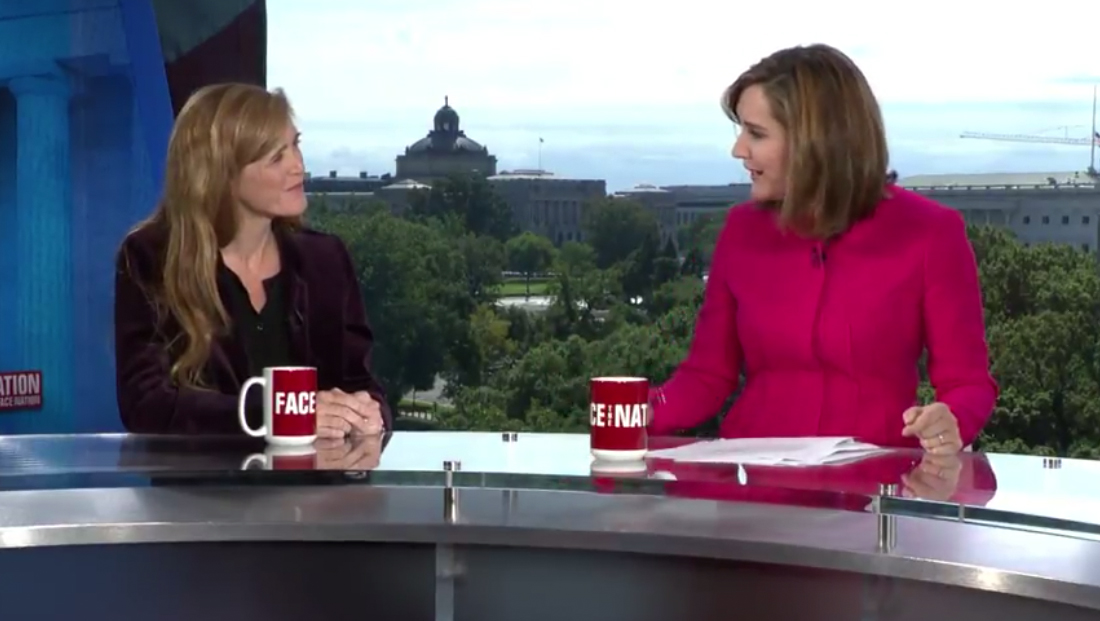 CBS News' Sunday morning political show is broadcasting from the roof of a Washington, D.C. law firm while its studio gets "some adjustments."
Starting Sunday, Sept. 15, 2019, Margaret Brennan hosted "Face the Nation" from the roof of the Jones Day law firm at 51 Louisiana Ave NW.
During the brief on air announcement explaining the change, Brennan noted that the broadcast's normal home, which debuted back in May 2018, is getting some "adjustments."
Brennan appeared on camera in a grassy plaza at the top of the broadcast — but eventually moved into a "skybox" style studio higher up.
The studio appears to be glassed in, which will presumably come in handy if the weather changes.
For a desk, the network brought in metal and glass U-shaped setup and can add show logos in a header element above the glass windows, while printed graphics appear behind guests positions on either side of the anchor center spot.