WGN won't be Chicago owned anymore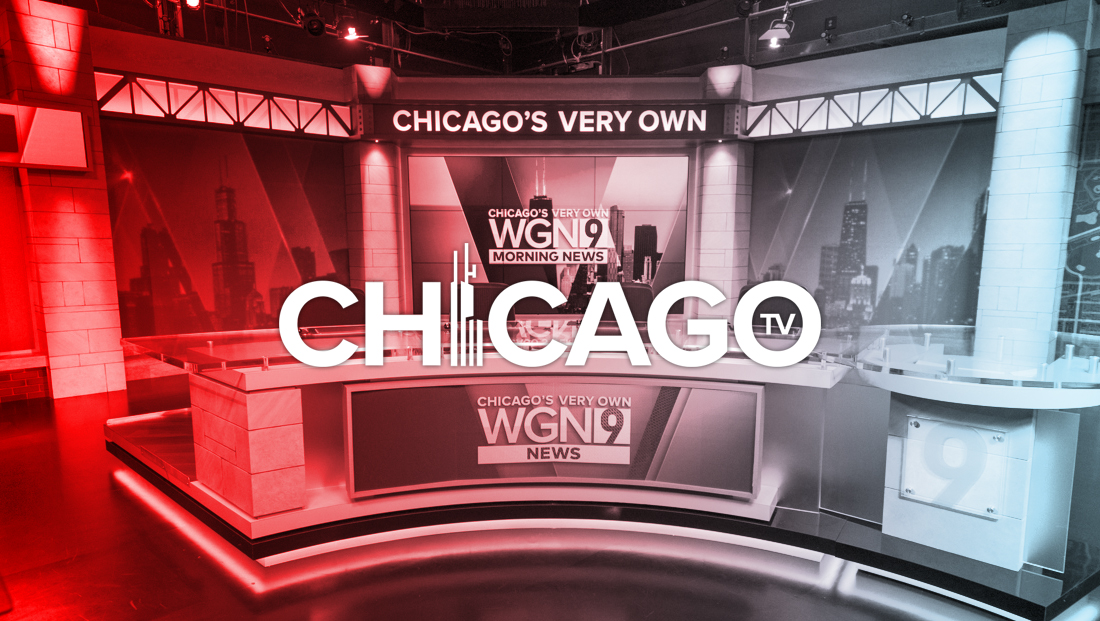 [chitv]
The FCC has given the OK for Tribune Media to be acquired by Nexstar Media Group — which includes iconic "Chicago's very own" station WGN.
The station was operated as the flagship station for Tribune Media, which split from its newspaper publishing division in 2013.
Under the new company, WGN will be owned by a larger company known as Nexstar-Tribune Media. The sale also includes the national cable network WGN America and local cable news offering CLTV.
FCC OKs Nexstar-Tribune deal https://t.co/3CI7Ut7e0U #TVNews #BroadcastNews

— TVNewsMix (@TVNewsMix) September 16, 2019
The change is significant to the Chicagoland market in that it ends Tribune's local ownership of the station after over 71 years.
Nexstar, meanwhile, has a bit of a mixed reputation in the TV industry — with cases of cost cutting and layoffs littered in its past (some insiders refer to it as "death star").
It has also engaged in the practice of buying a TV station in a market tied to a company called Mission Broadcasting buying one as well.
Mission in turn then signs an agreement with Nexstar known as a "shared services agreement" whereas Nexstar becomes responsible for running the station, including news content and selling ads.
In many cases, the two stations move into the same building and share behind the scenes staff.
In some cases, talent has even shown up on both stations and some of the "virtual" duopolies have also simulcast the same newscast on both channels.
Some view this practice as a clever (and legal) way to get around ownership rules that typically ban one company from owning too many media outlets in a single market.
In fact, in every market where Mission owns a station, Nexstar also owns one — meaning that Mission essentially exists as more of a holding company than an actual TV station operator.
However, the resulting SSA arrangement can be a significant way to save costs.
WGN currently outputs a large quantity of popular local newscasts with well known personalities and fun quirks.
Many of these newscasts manage to score register good ratings against even the market's owned and operated "big three" stations.
Local newscasts tend to be relatively inexpensive to produce and, since the station keeps all local advertising revenue it generates during those, they can be quite lucrative even with mediocre ratings for the TV station owner.
There's no immediate word on what, if any, changes Nexstar-Tribune will make, though it would be smart to leave WGN's local newscasts alone.
Also in the balance in what Nexstar will do with WGN's radio assets as well as WGN America as it currently doesn't own any radio or national cable properties.
Things could have been much different for WGN, however, had a previous merger proposal not fallen through.
Back in 2017, Sinclair Broadcast Group announced plans to acquire Tribune.
Under a scenario that emerged as talks went on, Sinclair would not acquire WGN, WGN Radio or WGN America directly, but some reports indicated they would have the option to acquire WGN within eight years.
Sinclair has become infamous in the broadcast industry for mandating that its stations run right-leaning content, including politically themed documentary style specials close to presidential elections.
It came under fire for what became known as a "hostage video" — a series of promos featuring local talent at various stations reading essentially the same script that appeared to target the so-called rise of "fake news."
Sinclair was also thrust into the national spotlight after a meteorologist at WICS in Illinois criticized the station's practice of declaring days a "Code Red Day" indicating the possibility of severe weather.
The meteorologist took issue with the alarmist nature of the practice that didn't offer the level of detail as warning issued by the National Weather Service, but also by what he said were decisions made the corporate level and not locally. Sinclair would eventually drop the practice.
Sinclair previously also mandated that stations include American flag imagery in lower third graphics — and has since moved the imagery to the on-screen bug.
It's also worth noting that WGN could have ended up being sold off by Tribune-Nexstar after the sale closed, like what is happening to WPIX in New York City with Nexstar taking over.
As is common with TV station group purchases, Nexstar had to agree to sell off stations in markets where it would own or control too many stations. Its deal also has it selling WPIX, which operates in the nation's largest media market, to Scripps Broadcasting.
Who's buying the 19 stations Nexstar-Tribune has to divest from? https://t.co/38cUupBUmR #TVNews #BroadcastNews

— TVNewsMix (@TVNewsMix) September 16, 2019
The latest in design, production and engineering
Subscribe to NewscastStudio for the latest delivered straight to your inbox.