Third hour of 'Today' celebrates fall with new video wall background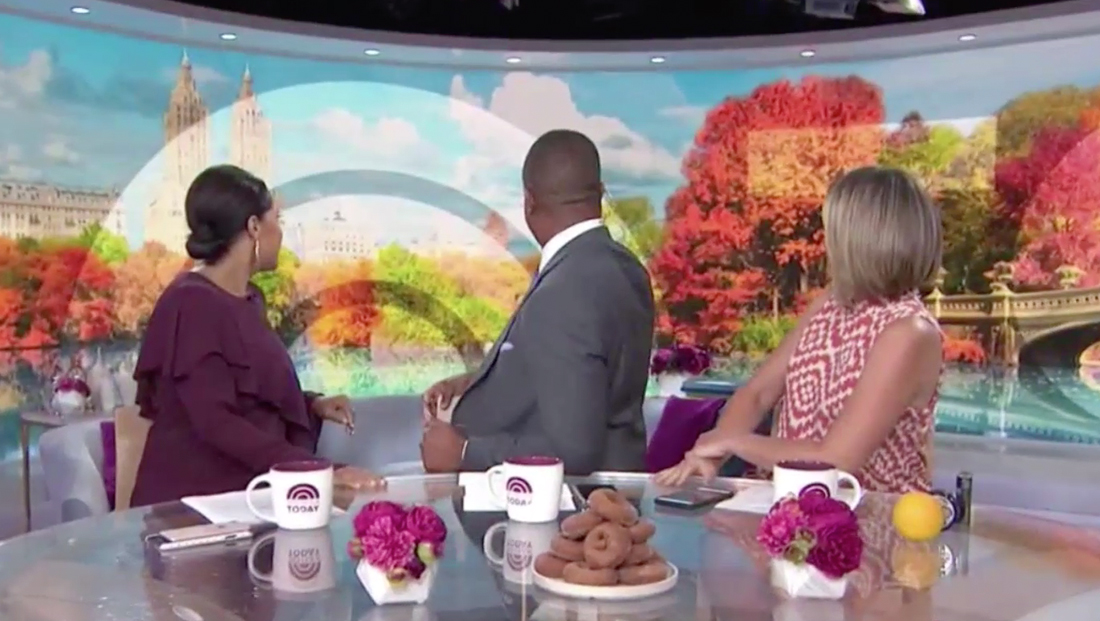 NBC News' "Today" welcomed the start of all with an updated fallscape on Studio 1A's 40-foot video wall — though the transition to the new image was a bit rusty.
On Monday, Sept. 23, 2019, the show marked the start of fall by changing from its bright Central Park background with vibrant violet trees to one with the warmer colors of fall.
That background was used throughout the spring and summer season — with a wintery look used prior to that.
The show started Monday with the summer version on the video wall — but after some debate over whether to count down or up — co-anchors Craig Melvin, Shenielle Jones and Dylan Dreyer attempted to coordinate an on air transition to the new look with the control room.
The result was just a bit off — and included a fanfare sound effect.
Later in the same show, Dreyer attempted to explain the scientific reason for fall using an orange and a Sharpie — with somewhat mixed results.
The latest in design, production and engineering
Subscribe to NewscastStudio for the latest delivered straight to your inbox.