CNN spotlights growing number of dems backing impeachment inquiry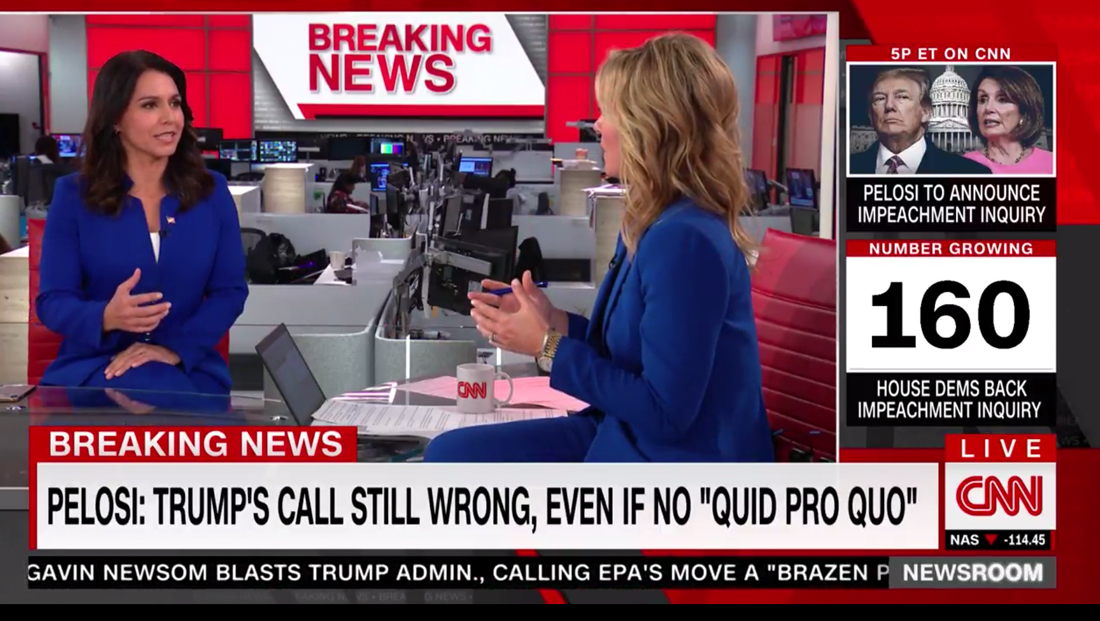 Updated to include new count as of Wednesday, Sept. 25, 2019.
CNN began airing a counter indicating the number of house Democrats who have voiced support of an impeachment inquiry Tuesday, Sept. 24, 2019, hours before Speaker of the House Nancy Pelosi announced an impeachment inquiry into Donald Trump.
During live coverage ahead of the announcement, CNN "pushed back" its main screen to make room for both a teaser for the Pelosi announcement as well as its count of the number of Democrats backing impeachment inquiry.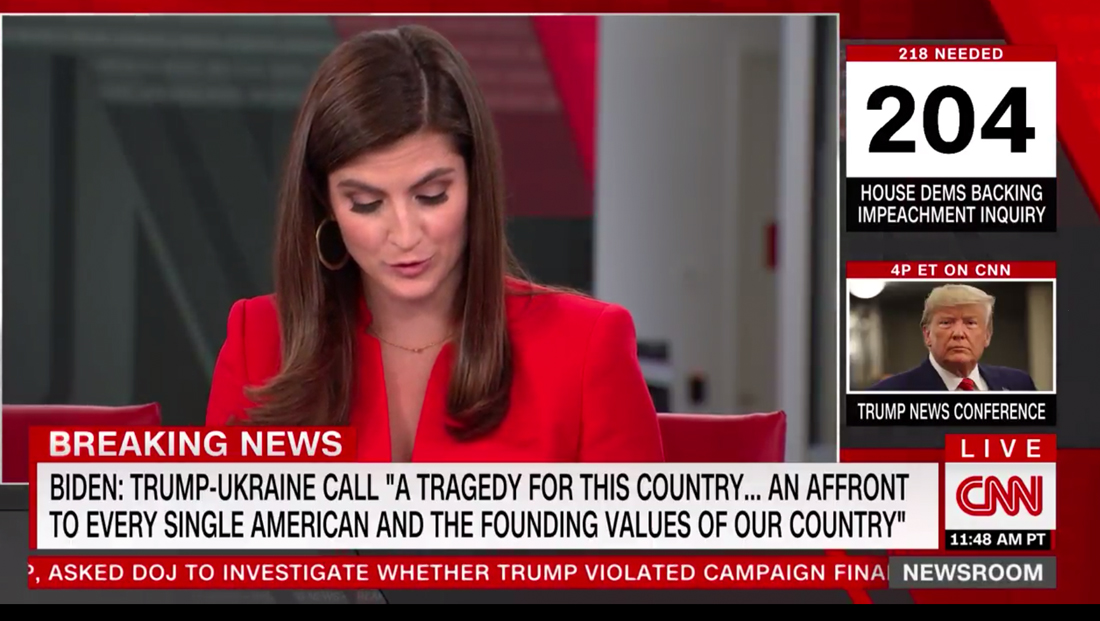 By Wednesday, CNN had increased that count to 204 — which is still different from MSNBC's count of 211 earlier in the day.