'Today' celebrates fall with touchy feely promo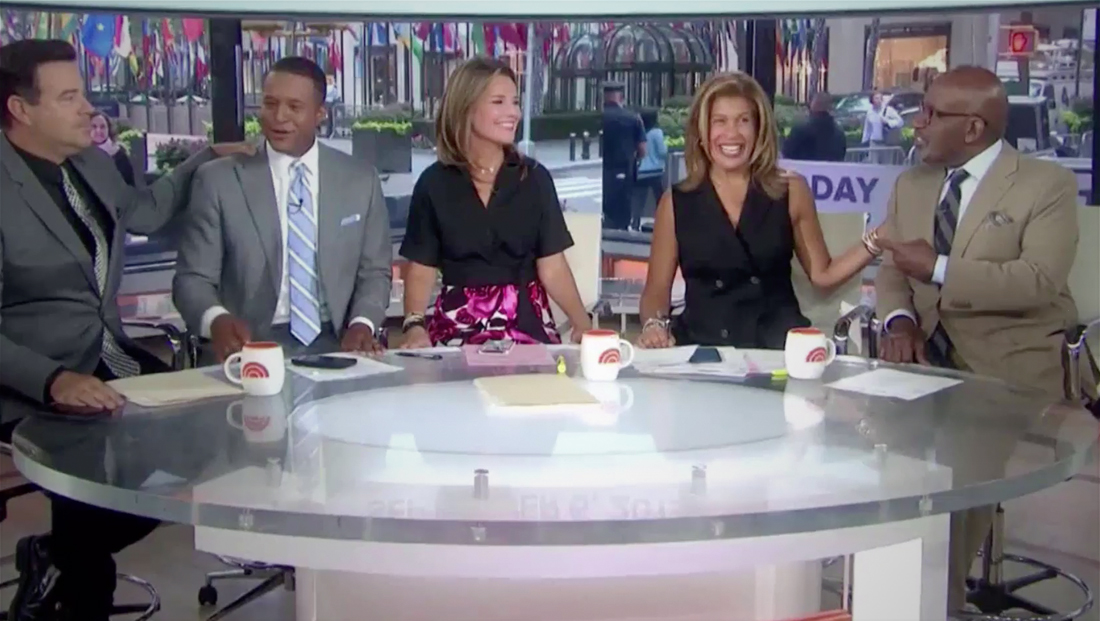 Along with switching to a fall cityscape for its third hour, "Today" is also airing a fall themed promo.
"It's that time … for welcome routines and bringing everyone together again. It's feeling like fall and we can't wait to share every moment with you. Welcome to 'Today,'" says the male announcer.
The spot showcases shots of the entire core "Today" team — Savannah Guthrie, Hoda Kotb, Al Roker, Craig Melvin and Carson Daly.
The "everyone together again" line is a bit ironic, however, since Roker is currently out recovering from surgery — and Guthrie just returned Sept. 25, 2019, after a bout of pneumonia.
However, the line was likely meant more to refer to Kotb's return after summer maternity leave.