'Cavuto Coast to Coast' takes viewers on trip in updated open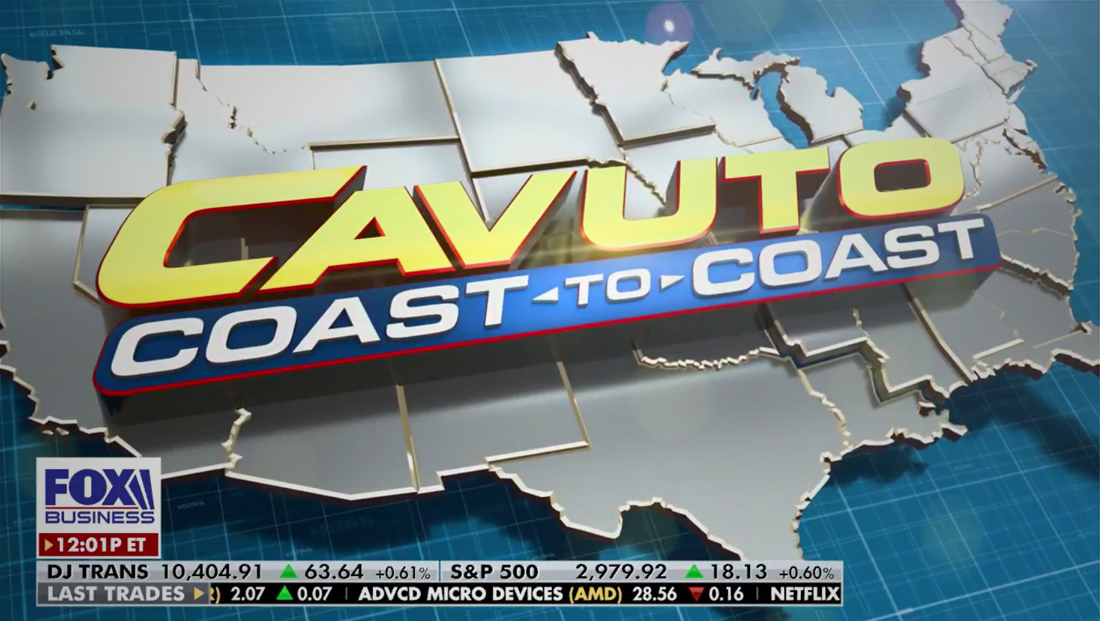 Along with the changes that were part of an overall network redesign, Fox Business' "Cavuto Coast to Coast" got a bit of an on air update.
Neil Cavuto's daily show on the network removed the box and some accent lines from its logotype and added gold to his last name and added a short open that includes 3D metallic animation of the U.S.
The open takes viewers from the Bay Area where a drone flies over large 3D lettering reading "technology." A burst of light then travels over to what appears to be Kansas with a corn field and crop duster plane representing agriculture before switching to an energy themed scene over Kentucky and West Virginia.
Next up is a stop by Washington, D.C. for politics and then the short hop to New York City and Wall Street.