Fox Business goes live with look inspired by sister network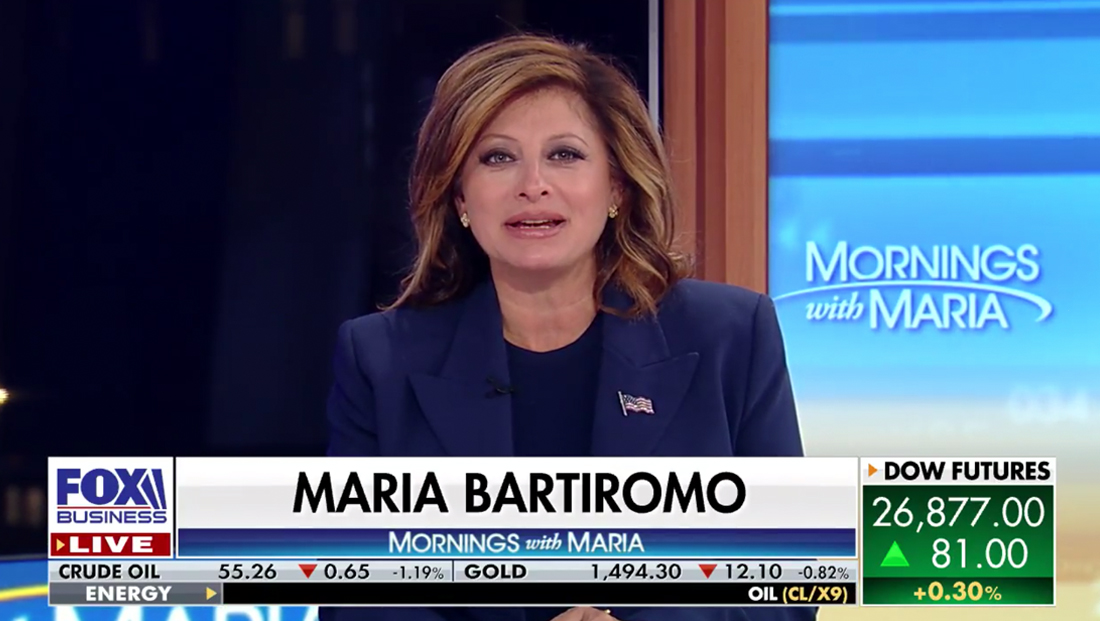 Fox Business rolled out new graphics Monday, Sept. 30, 2019, that brings the network's look more in line with the 2017 redesign over on its parent network.
The biggest change is the removal of the gold and black color palette and graphics, with the network making the switch to the red, white and blue color scheme of Fox News Channel, the network that carries Sean Hannity's show.
Fox Business kept the same basic logotype that features the familiar "Fox" custom-drawn lettering with searchlights tucked into the right side of the "X."
However, the network is now using graphics that share visual similarities to its sister network — namely that the graphics now rely on a boxy layout with border accents.
Individual show branding now uses the "sliver" approach that the other network uses — while all of the typography has been updated to match as well (though shows have kept their individual logotypes).
The network has also retained its two-tier ticker, though it is now a bit smaller, that displays a variety of commodity and indices data, though the boxes themselves are no longer colored red or green to indicate an "up" or "down" status — but instead simply rely on colored arrows.
The large box for major indices that sat atop of the two-tier ticker has moved down slightly into the lower right of the screen.
It's also now a bit wider and higher and does change color based on the market's current status.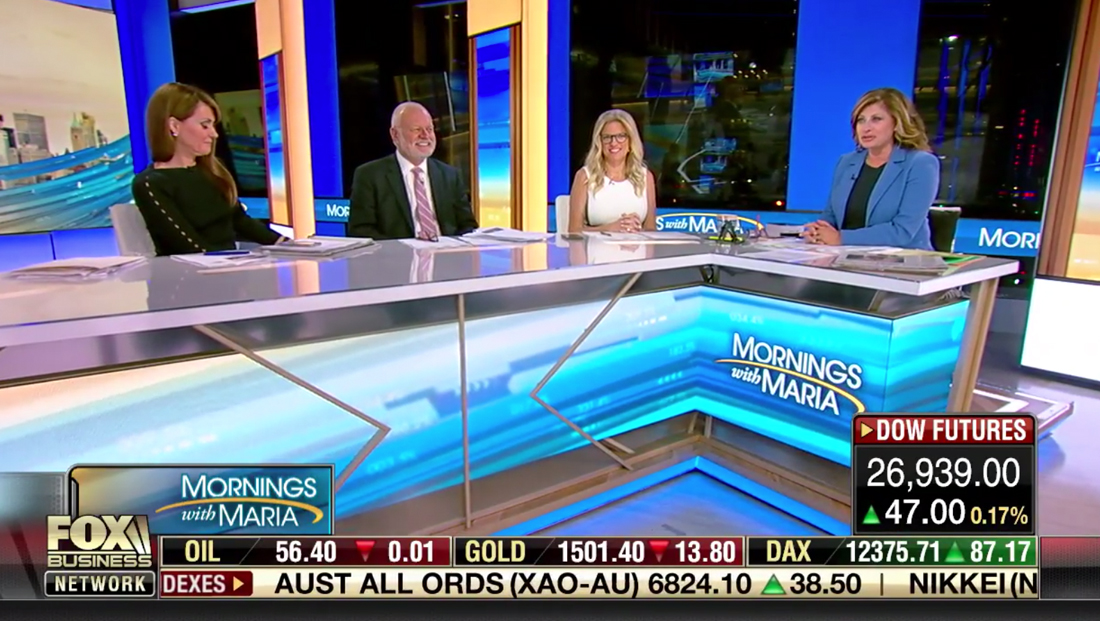 During commercial breaks, the ticker becomes more compact and becomes full width below the ads above.
The major indices data moved to the top tier of the ticker during breaks and the Fox Business logo becomes horizontal instead of stacked, while the rotating time displays in the red box below.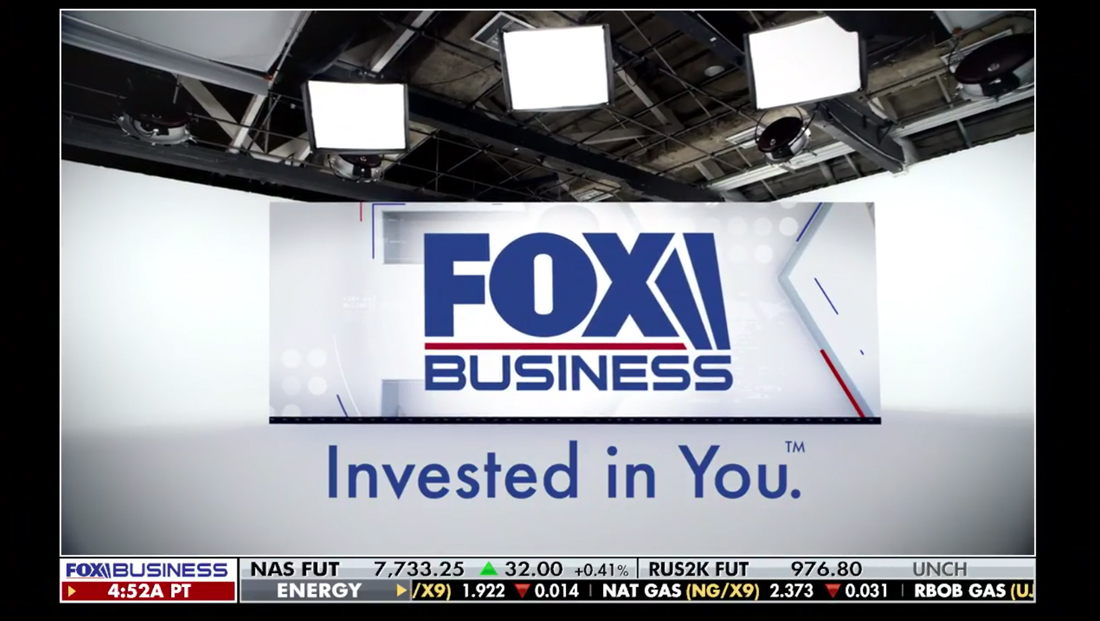 Fox Business has also switched to an "Invested in You" tagline and is running a series of promos featuring its personalities.