Mel Robbins brings group therapy and motivation to daytime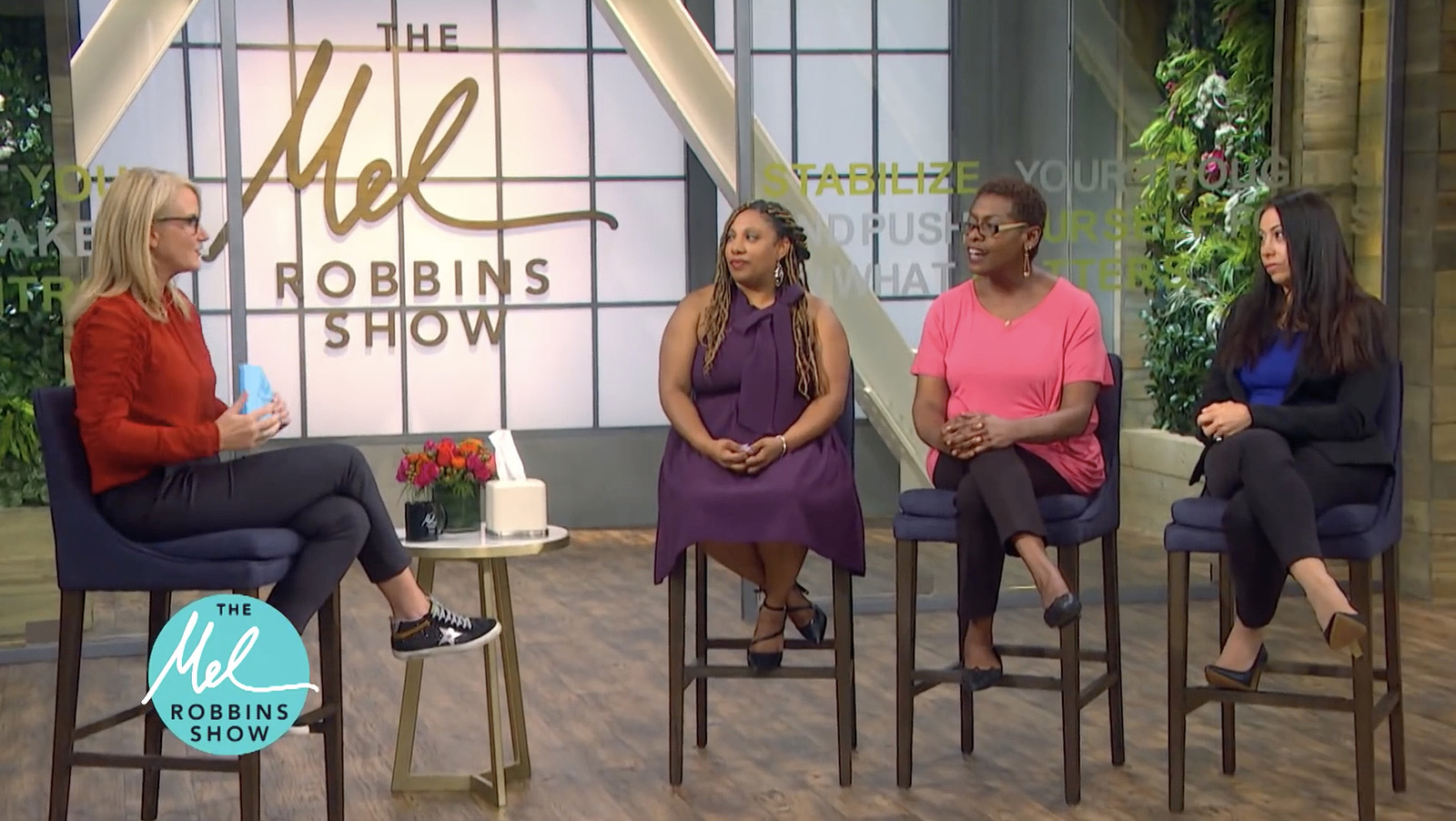 Life coach and motivational speaker Mel Robbins entered the world of syndication this season aiming to bring a mix of inspiration and group therapy to daytime television.
From Sony Pictures Television, "The Mel Robbins Show" draws from Robbin's experience helping empower women and her "five second rule," developed after leaving a career as a criminal defense attorney.
These nods to her methodology are worked in throughout the show's production design, starting with the audience counting down 5-4-3-2-1 as large numbers illuminate on set to open each episode before Robbin's entrance into the studio.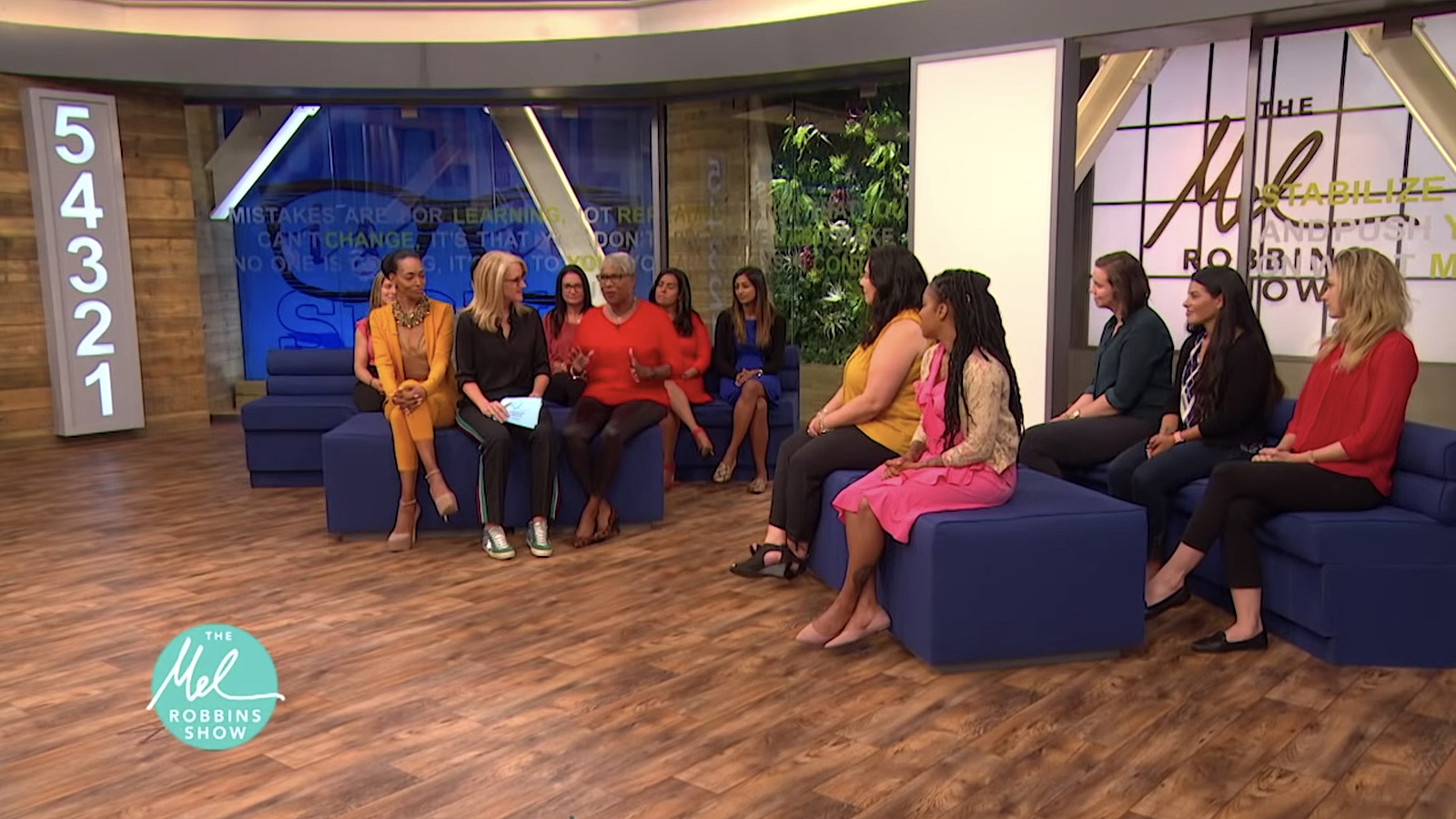 This serves as a unique open but also reminds viewers of her method, encouraging action within five seconds or your "brain will kill the idea."
The design includes other motivation elements such as large quotes on acrylic panels that help add layers to the space, while a giant pair of glasses connect to Robbin's personal branding.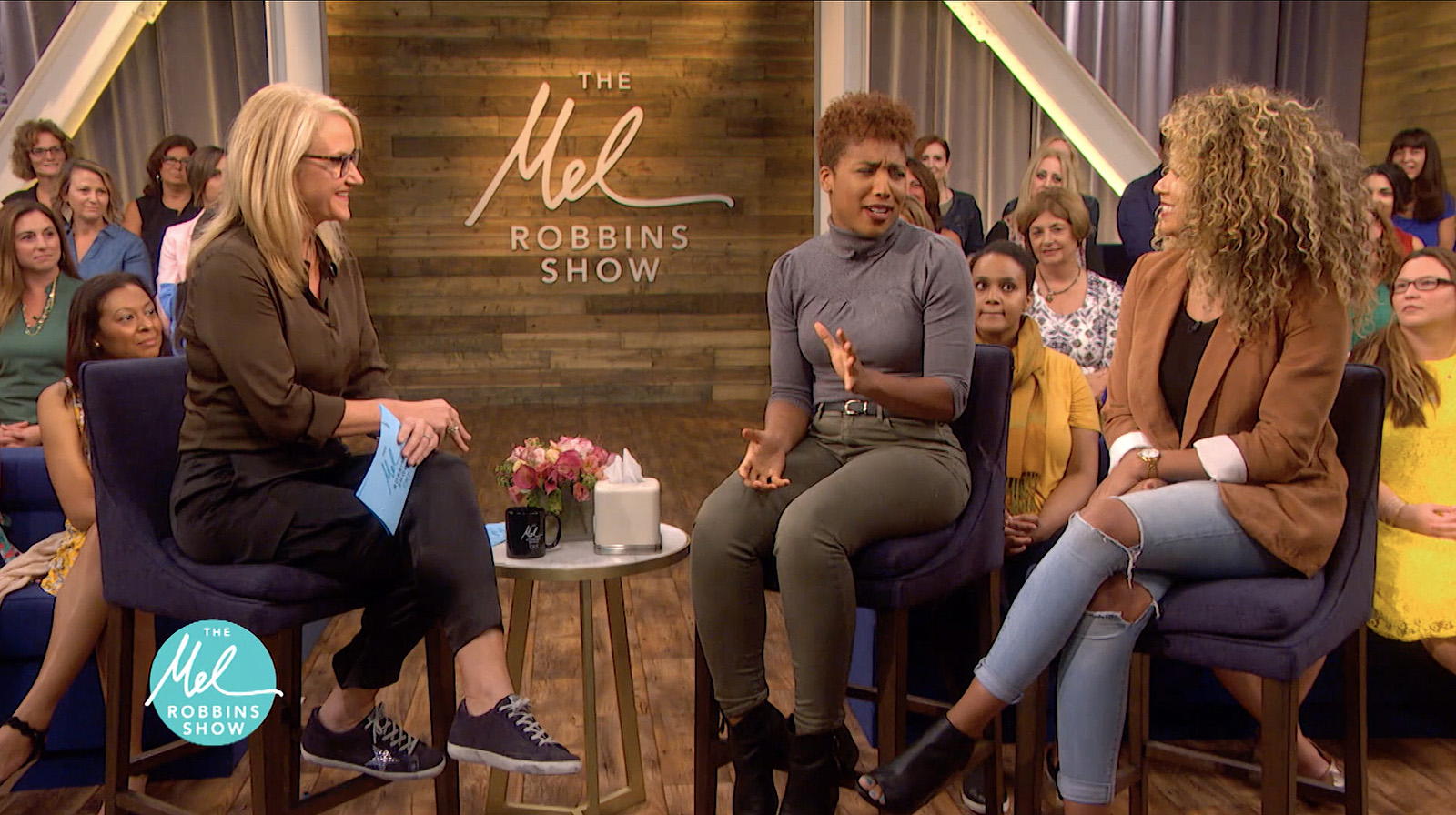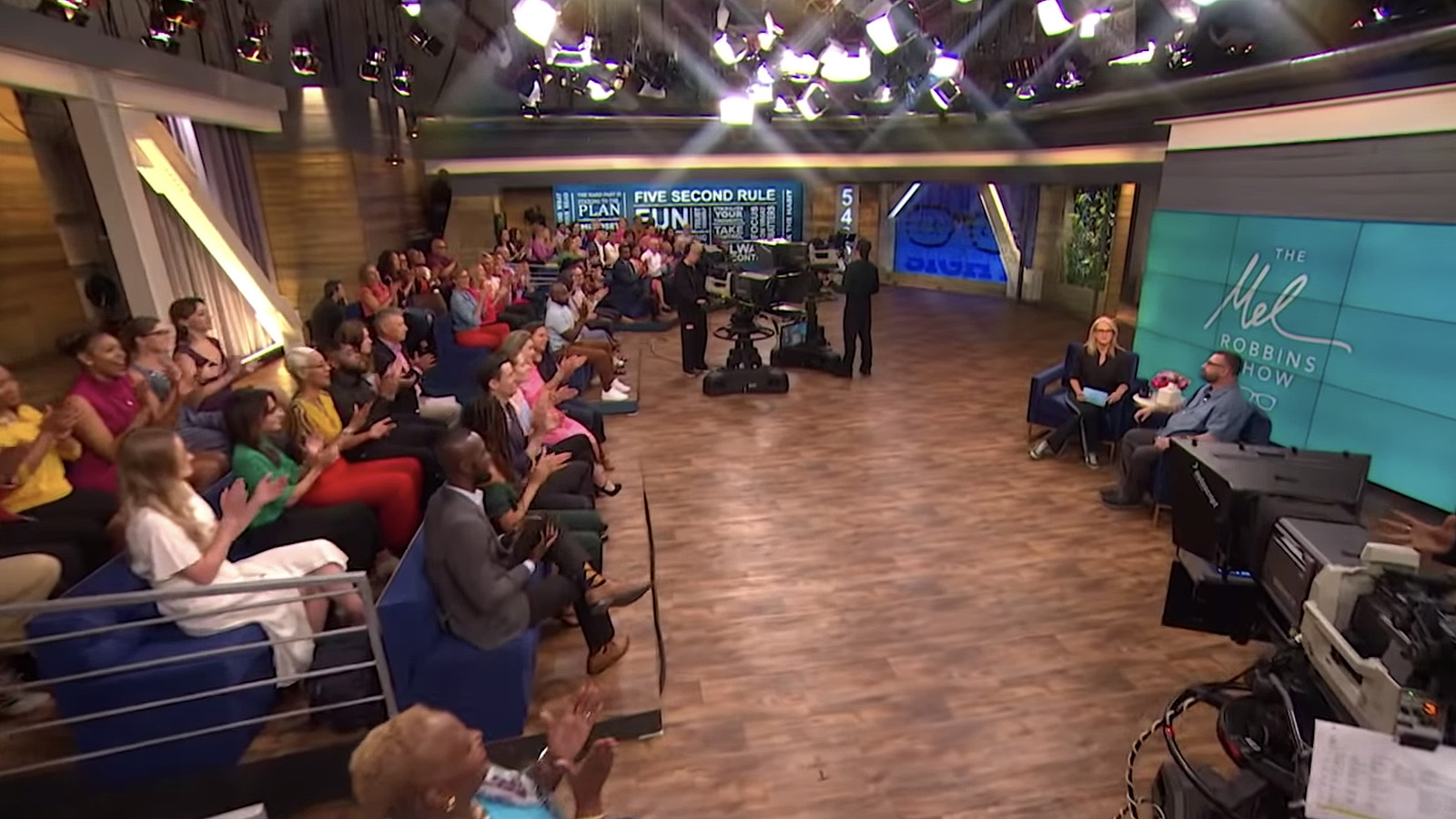 Robbins notes she wanted the set to feel like it was designed by Chip and Joanna Gaines of Magnolia fame with a mix of rustic elements and warmth, creating a safe environment to share experiences and memories in.
The actual production design was created by the team at JHD Group under the direction of Jeff Hall with art direction by Carson Alcoser, mixing dramatically lit beams with warm wood textures and even a bit of greenery.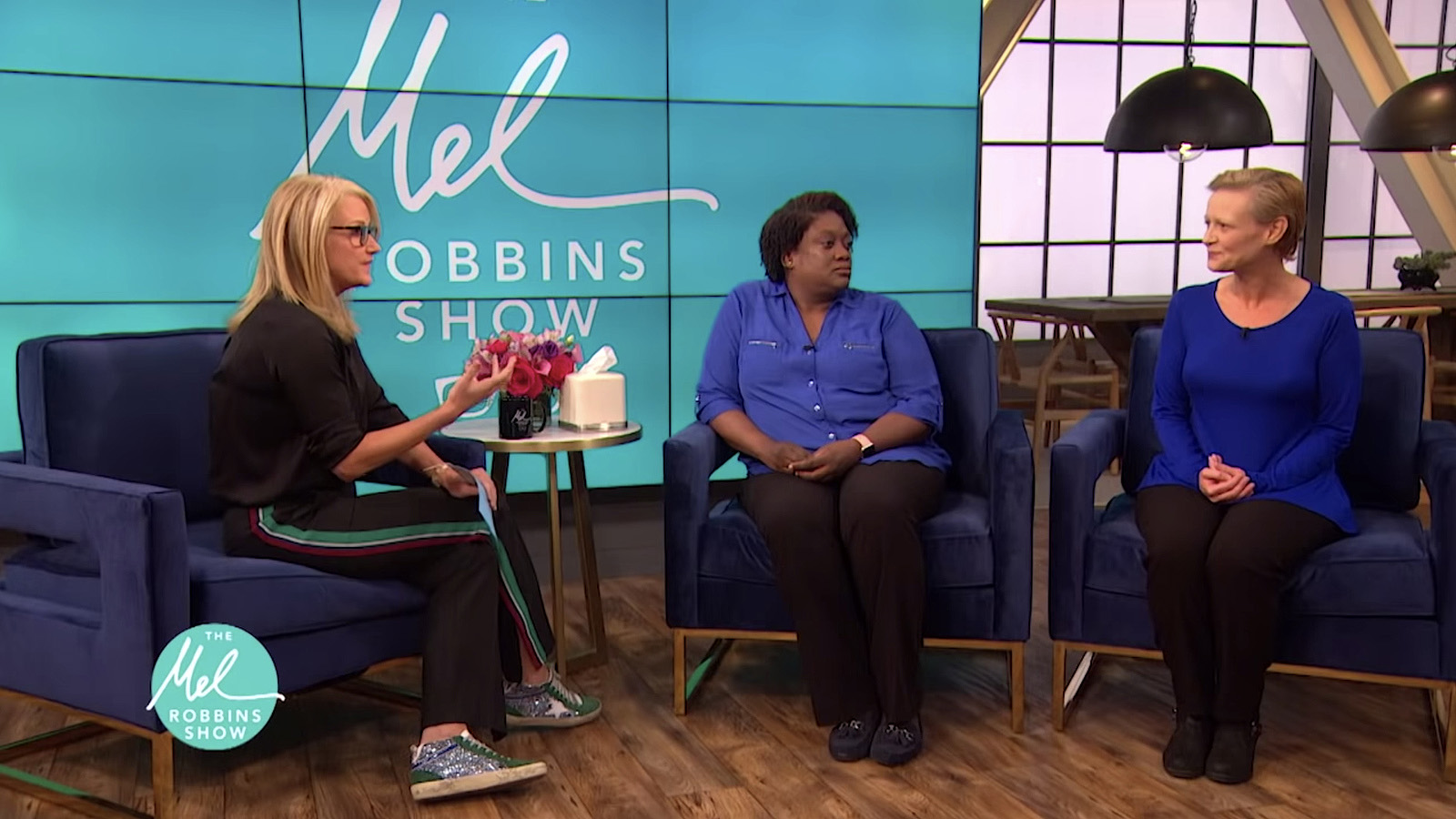 With Robbins moving throughout the space during a normal episode and the audience playing a key role in many of the segments, flexibility was key in the design.
Moving furniture pieces and lighting cues help the studio quickly transition from an intimate one-on-one interview to a group session with a whiteboard. Similarly, the show often uses the audience as a backdrop, bringing their reaction and emotion into each story.
"The Mel Robbins Show" films at the CBS Broadcast Center in New York on Studio 41, the space formerly occupied by syndicated talker "Harry," and airs weekdays with carriage on CBS, Cox, Hubbard, Meredith, Nexstar, Scripps and Weigel stations.
Project Credits
– Production Designer by Jeff Hall, JHD Group
– Art Director by Carson Alcoser, JHD Group
– Lighting Design by Mark Janeczko
– Fabrication by Gotham Scenic
– Display Technology from Primeview