Chicago area antenna viewers need to rescan Oct. 18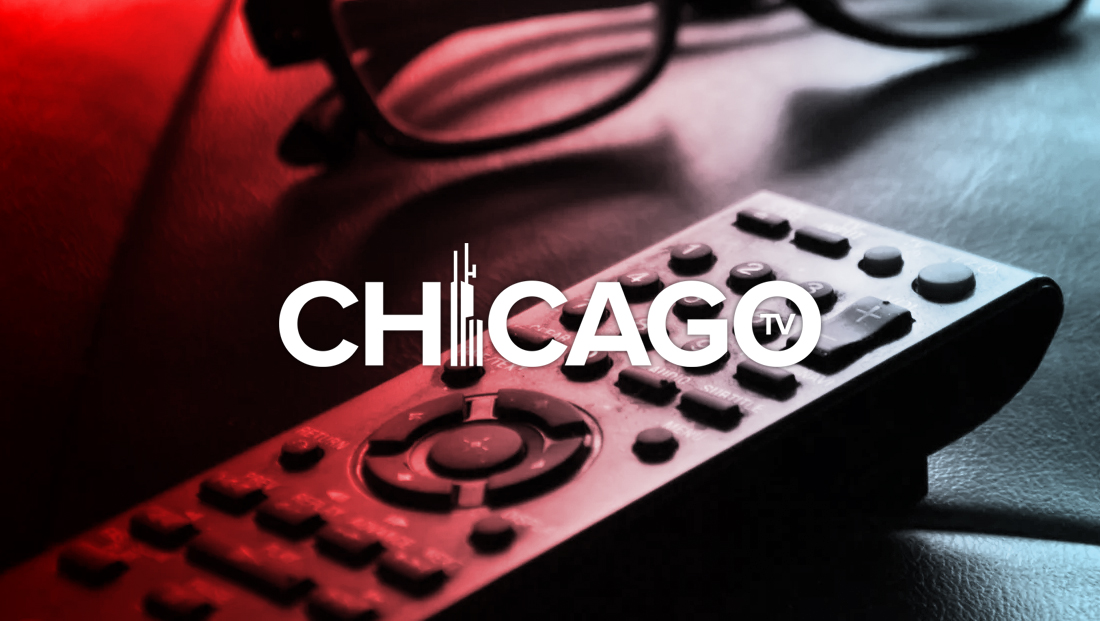 Subscribe to NewscastStudio's newsletter for the latest in broadcast design and engineering delivered to your inbox.
Chicago viewers have started to see more "prepare to rescan" promos pop up during programming — and it can be a bit alarming to see. So, what is the fuss about?
First of all, as the various promos point out, if you watch any station via a cable or satellite box or a streaming provider there's nothing you need to do.
The so called "rescan" only affects viewers who watch TV using an antenna.
It takes place in Chicago at 2 a.m. Friday, Oct. 18, 2019 (you can find how to rescan here).
It's worth noting, however, that unlike many of the promos seem to suggest, antennas aren't just the "rabbit ears" style ones shown in the on-screen animations — most modern TVs are made with built-in antennas that aren't visible from the exterior.
So, what's causing this?
In short, it's due to something known as "repacking" that, in turn, is part of the "spectrum reallocation."
Both concepts are super complicated and highly technical, so we're just going to give a broad, simplified overview here (our apologies to all the wonderful broadcast engineers out there).
In simple terms, when TV was first invented, TV stations started out sending out signals over the air using wave frequencies — just like the earlier radio technology, though obviously with pictures as well.
Each frequency is assigned a corresponding designator — for TV stations in the U.S. it is a number.
It's worth noting that the numbers are somewhat arbitrary in the U.S. in that they don't necessarily align with any wavelength measurement, but that's diving a bit into the deep end from a technical standpoint.
For the early years of TV, almost everyone got their TV over the air like that — often relying on those "rabbit ears" to help catch the signals out of thin air.
However, with the invention of cable and satellite television (and, eventually, the web), more and more viewers began receiving the same signals that TV stations air via cable wires, satellite signal or internet connections.
During all this time, however, TV stations still broadcast over the air — though the number of people viewing that signal via antennas has decreased dramatically.
In fact, in some mid-sized to smaller markets with heavy cable viewership where channel numbers also tended to be higher to avoid interference with nearby, larger markets, some TV stations have negotiated to be on the same channel number on all local cable and satellite providers and brand on air using that number.
For example, for years WZVN in Ft. Myers, Florida, aired on Channel 26 but was known on air and in the community as "ABC 7" after its cable channel number.
Cable networks such as HGTV, Food Network and others, however, don't generally send their signals over the air — instead these pictures are delivered almost exclusively via cable wires, satellite signals or the web, though there are some cases where traditional cable channels are sent over the public airwaves.
There's another wrinkle here — on June 12, 2009, all full power TV stations in the U.S. (after multiple delays) had to shut down their analog over the air signals in favor of a digital one. This also required most TV stations to change channel numbers.
In Chicago, for example, WLS, which has been known as "ABC 7" for years, moved to Channel 44 during the digital transition.
However, thanks to a technology called Program and System Information Protocol, or PSIP, viewers can still tune to Channel 7 over the air and PSIP "knows" that they actually want to watch what's being broadcast on Channel 44.
Everything is typically handled without viewers' knowledge, and they don't even see a "jump" to 44.
By this point, cable and satellite viewers were already fairly familiar with the concept that, for example, "NBC 5" didn't necessarily mean the network was on Channel 5 because, depending on the cable provider, the numbers didn't match.
Some providers attempted to keep, for example, the last digit the same, but in Chicago, even Xfinity (which is owned by NBCUniversal parent Comcast), has NBC 5's HD feed on Channel 188.
One advantage of the digital conversion was that TV waves could now carry more "data" (in this case, TV audio and video) — which meant higher quality pictures as well as the opportunity for so-called "subchannels."
For example, WMAQ in Chicago, which is known as Channel 5 but actually airs on Channel 29, airs the NBC network on its "main" channel — what it calls 5.1 (but is really 29.1).
It then airs Cozi TV on 5.2 and is reportedly adding NBC's new millennial focused streaming and over the air news channel LX on 5.3.
Many digital subchannels are provided as "standalone" channels, often with completely different numbers, on cable and satellite systems.
All that said, with less and less viewers watching on over the air waves, there is more demand for the space the radio wave spectrum for use in other wireless communications, especially mobile devices.
Hence, after a lot of wrangling, TV stations have been allowed to sell off their parts of the wave spectrum — often to the tune of hundreds of billions of dollars (that's "billions" with a "B").
In short, the lure of a windfall cashflow was simply too lucrative to ignore — even despite the hopefully minimal confusion with over the air viewers.
Since they are selling off over the air channel frequencies and will no longer be able to send signals over them, the stations have a few options: Switch to a different frequency, use a channel sharing arrangement or simply shut down over the air broadcasting (the latter of which is not common).
Switching to a different frequency, which is the most common solution, requires over the air viewers to set up their TVs to "rescan," however, hence all the fuss.
In Chicago, CBS affiliate WBBM and independent WGN have opted not to sell their spectrum allocations at this time.
WBBM is still airing promos encouraging viewers to rescan even though its primary signal is not affected thanks to a nationwide effort by industry organizations to get the word out about rescanning.
As the rescan date approaches, most stations have also added ticker style "crawls" at the bottom of select programming alerting viewers of the change.
MyNetworkTV affiliate WPWR is sharing with its sister station WFLD. Telemundo affiliate WSNS is already sharing with NBC O&O WMAQ and WXFT, UniMás, will move to Univision's spectrum.
ABC's WLS, NBC's WMAQ, Fox's WFLD and PBS's WTTW are all moving to a different frequencies, as are multiple other stations, including CW affiliate WCIU.
Most of the local Chicago stations are offering websites or phone numbers to call for help in rescanning or related issues.