MSNBC 'declassifies' the Trump impeachment inquiry with special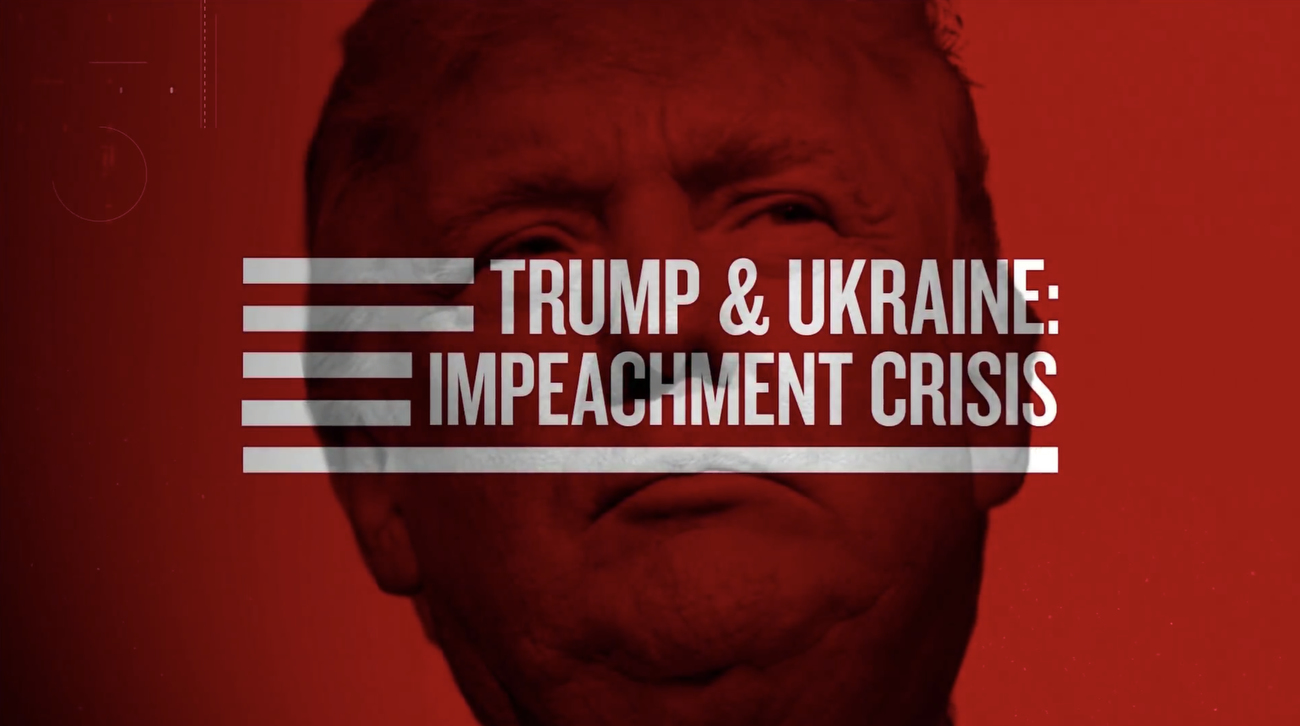 MSNBC aired a special focused on the Ukraine whistleblower complaint and the possible impeachment of Donald Trump Sunday night, Oct. 6, 2019.
In the special, the case for impeachment was presented and debated alongside a detailed breakdown of the timeline of the events surrounding Trump's call with Ukraine.
Ari Melber, the normal host of "The Beat," hosted from Studio 3C in New York.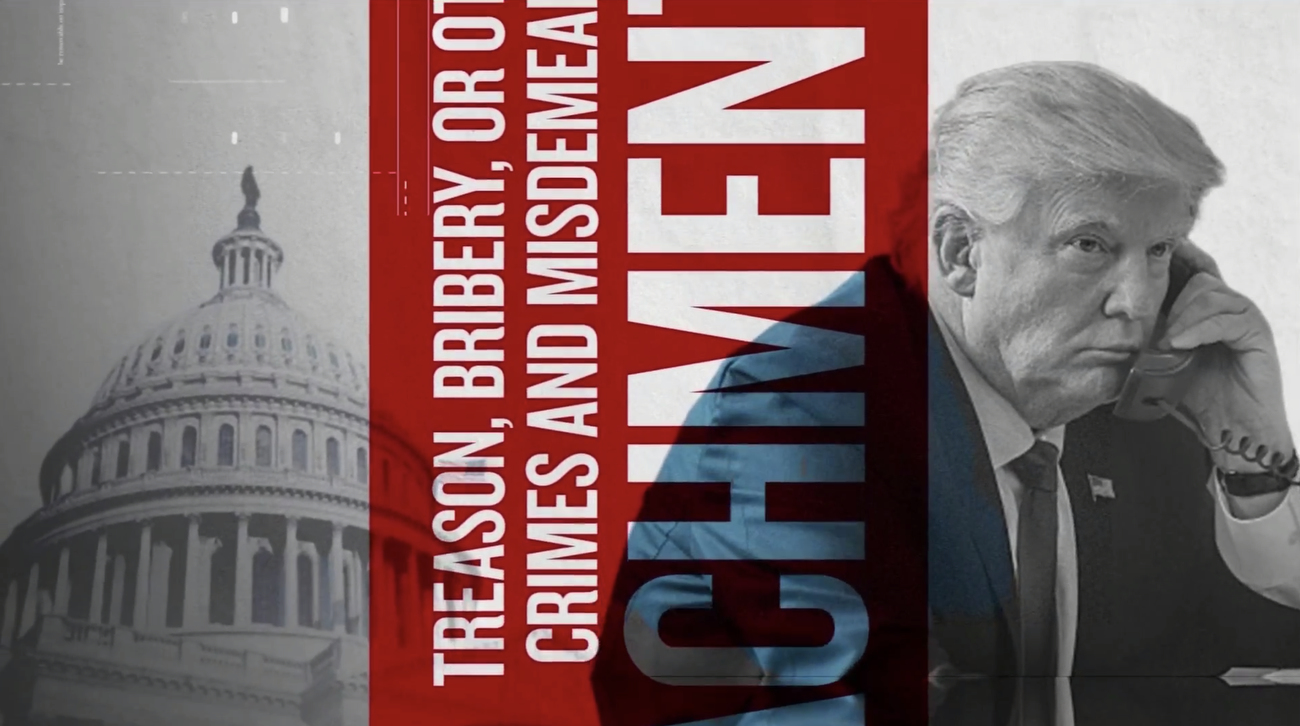 The show's look mixed a patriotic color scheme with bars typically seen blacking out information on classified documents.
Monotone photos were mixed with bright hues during the opening, along with oversized sans serif text and some documents from Congress.
In addition to a typical panel discussion, the special also presented a debate between scholars to lay out both sides of the argument, with two analysts reviewing the case from across the studio at one of the network's election desks.