San Francisco station airs cringe-worthy graphic days before Indigenous Peoples' Day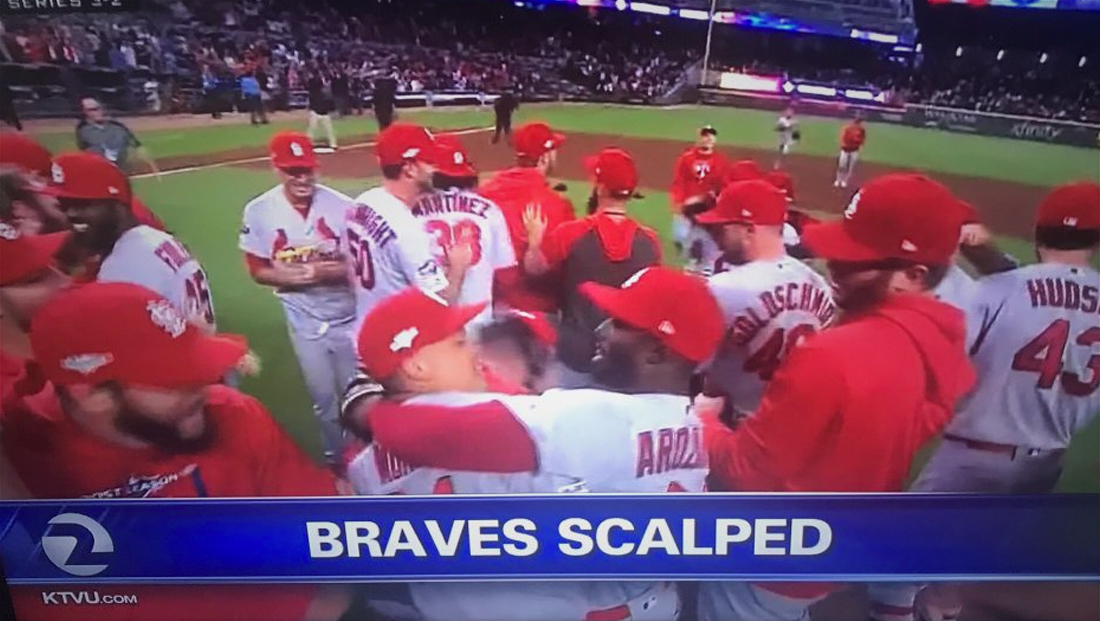 KTVU, Fox's owned station in San Fransisco is taking heat after running a lower third reading "Braves Scalped," which many are pointing out is offensive to Native Americans.
The graphic was referring to the Atlanta Braves, whose name references an Native American chief.
The Braves also use a drawing of a tomahawk in its logo design, an axe used by Native Americans.
The team also used the mascot Chief Noc-A-Homa until 1986.
In America, Native Americans are often stereotypically associated with the act of scalping their victims — but in reality the practice has existed in both the east and the western world, with some researches saying it may have started early in the 1000s in Europe.
It's also worth noting the graphic comes less than a week before Indigenous Peoples' Day on Oct. 14, 2019, which always falls on the federal holiday of Columbus Day.
Twitter was quick to point out that this isn't the first time KTVU has fallen victim to an ethnic stereotype in an on air graphic.
In 2013, the station airs a list of what it thought were the pilots of the doomed Asiana Flight 214, which crashed on final approach into San Fransisco.
The names on the graphic, which were blamed on a prankster passing the information to the station, used stereotypical Asian names and word sounds that suggested everything from "we too low" to "holy fuck."
The latest in design, production and engineering
Subscribe to NewscastStudio for the latest delivered straight to your inbox.