Arizona station spotlights local craftsman who's building its new anchor desk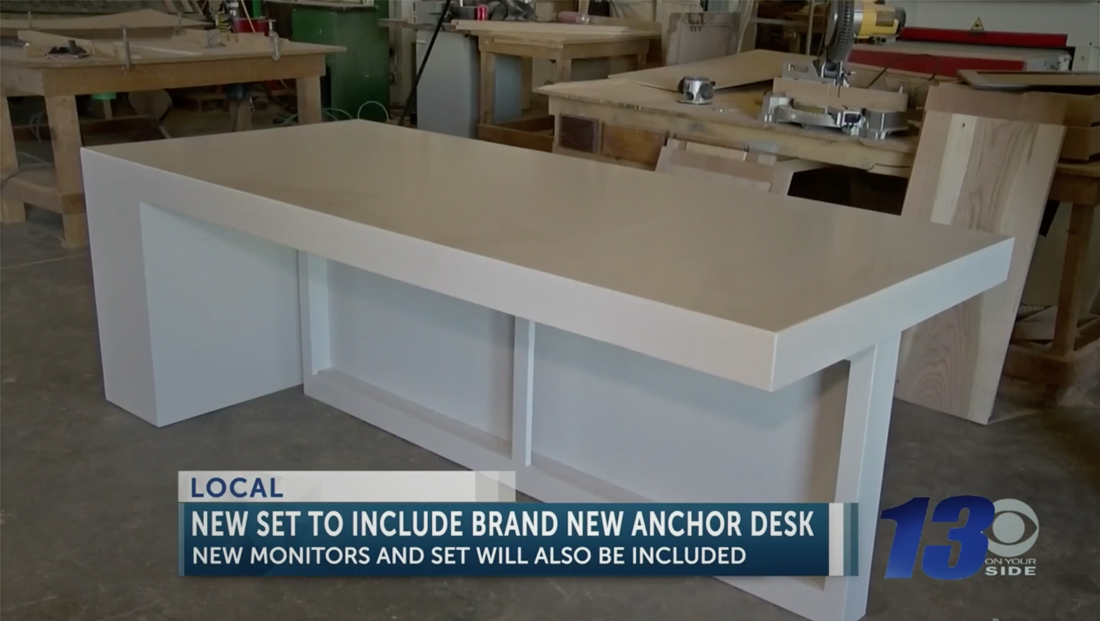 Yuma, Arizona, CBS affiliate KSWT is in the middle of overhauling its set — and ran a story highlighting how it worked with a local cabinet maker to build its new anchor desk.
The station is expecting to launch a "complete overhaul" of the set the week of Oct. 21, 2019, but in the meantime is giving viewers a behind the scenes look at the work that is going into it.
To build the desk, KSWT hired CR Custom Cabinets, owned by local resident Cesar Rodriguez, to build the anchor desk portion of the project.
While Rodriguez is obviously familiar with woodworking, he has had to incorporate new materials into his work, including metal accents, LED lighting and video panels.
It's worth noting that many professional news set designers often work with cabinet builders or tradespeople with that type of background to build the scenic portion of sets — since there's a lot of crossover between the skills needed to build cabinets and news sets.
News sets also have added components such as video walls, backlit color changing LED panels and other integrated lighting that may be outside a woodworking background, but often third party integrators can be used to fill out that portion of the project.
There are also companies that specialize in building scenery for TV studios, trade show booths, corporate events and film and TV shows, who are often referred to as "fabricators."