'Bombshell' production design team re-created Fox sets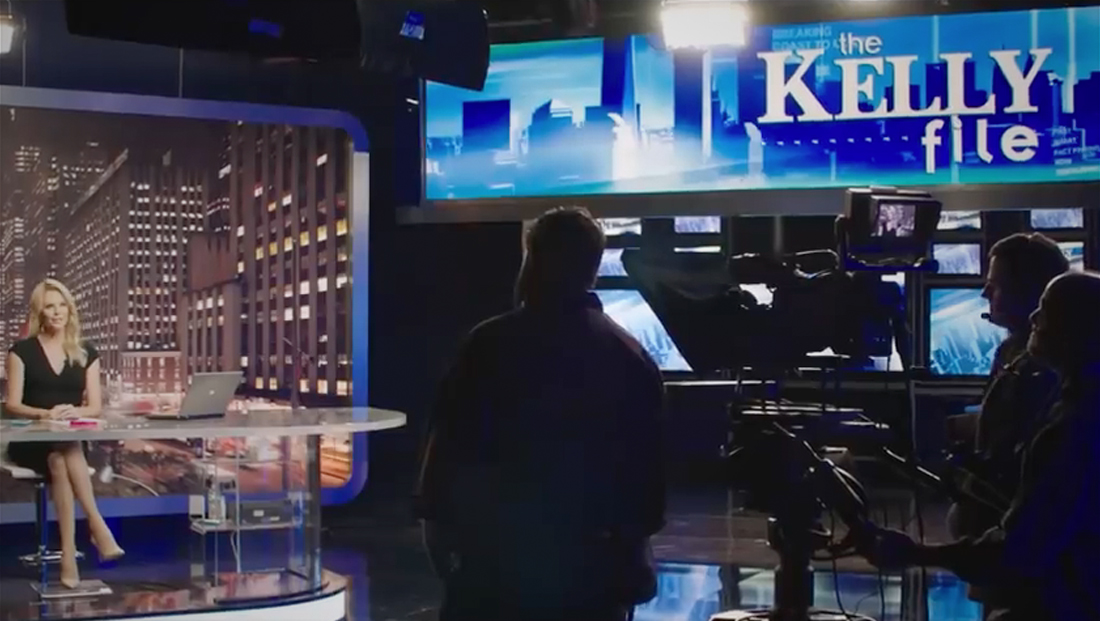 It looks like "Bombshell" production designer Mark Ricker and his team invested heavily in recreating old versions of Fox's "The Kelly File" and "Fox & Friends" sets.
Recreating the secret world of Fox in 'Bombshell' https://t.co/sAebIKlm21 #TVNews #BroadcastNews

— TVNewsMix (@TVNewsMix) December 20, 2019
A trailer for the theatrical film, set for a Dec. 20 release, reveals what appear to be faithful re-creations of various Fox studio sets.
One wide shot shows Charlize Theron as Megyn Kelly on air from a re-creation of the network's former Studio J set, including the rear project video display running atop and bank of monitors below.
That display features graphics designed to mimic the ones Kelly used on that show, including an iteration of the "Kelly File" logo.
Another quick shot shows a job moving into position in Studio J with "America's News HQ" branding visible on the video panels.
That set, which has since been replaced, was originally set up offsite for election coverage in 2008.
The network eventually moved key portions of it into Studio J, where it was used for a variety of programming with multiple changes, expansions and updates over the years.
Both Kelly's afternoon "America Live" and evening "The Kelly File" originated from the space.
Studio J was completely updated in 2018.
Earlier that year, Fox moved its primary newsroom from the basement to a second-floor space in the News Corp. building.
The network gutted space that was once part of Roger Ailes's office suite to create the newsroom.
The newsroom has a small glassed in studio adjacent to it, Studio N, that was the temporary home for "America's Newsroom" during the Studio J renovation.
However, the newsroom background that appears behind hosts Bill Hemmer and Sandra Smith is actually a prerecorded video loop of the actual newsroom shown on a seamless video wall.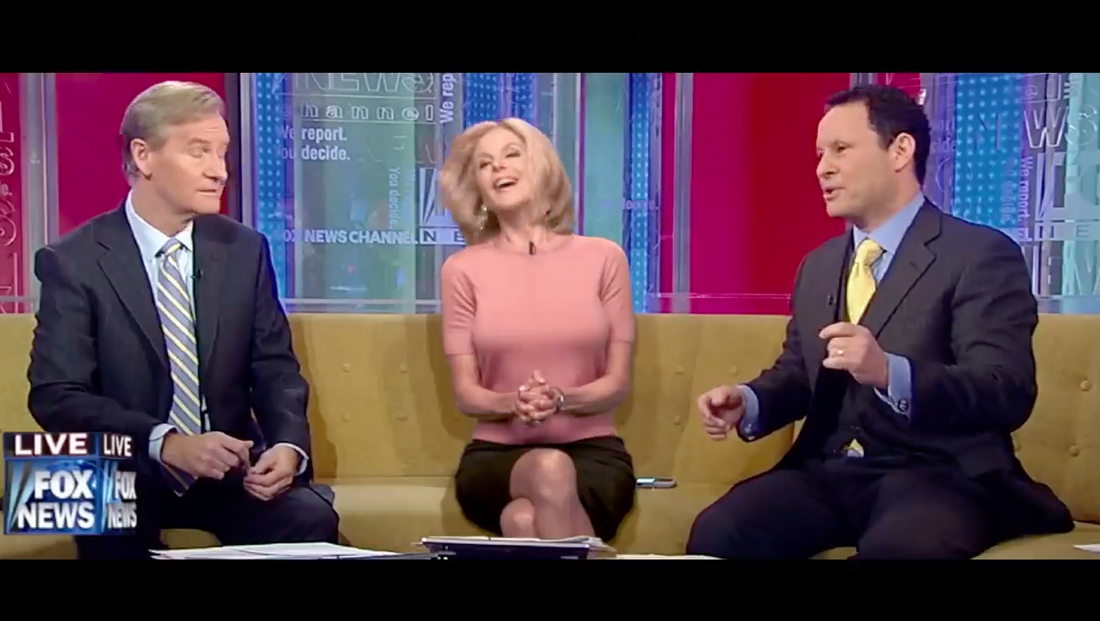 Meanwhile, the film's production team also recreated the Studio E version of the "Fox & Friends" set used before prior to 2013 that featured red, blue and glass panels.
The set was later updated with a video wall background and eventually would move into Studio F.
In the trailer, we also see Nichole Kidman as Gretchen Carlson composited into a scene that includes real images of co-hosts Steve Doocy and Brian Kilmeade.
Lionsgate previously released a trailer centered around an elevator.
Ricker is credited as production designer along with art direction from Christopher Brown and set decoration by Ellen Brill.
The latest in design, production and engineering
Subscribe to NewscastStudio for the latest delivered straight to your inbox.