'Bombshell' trailer features Charlize Theron as a very convincing Megyn Kelly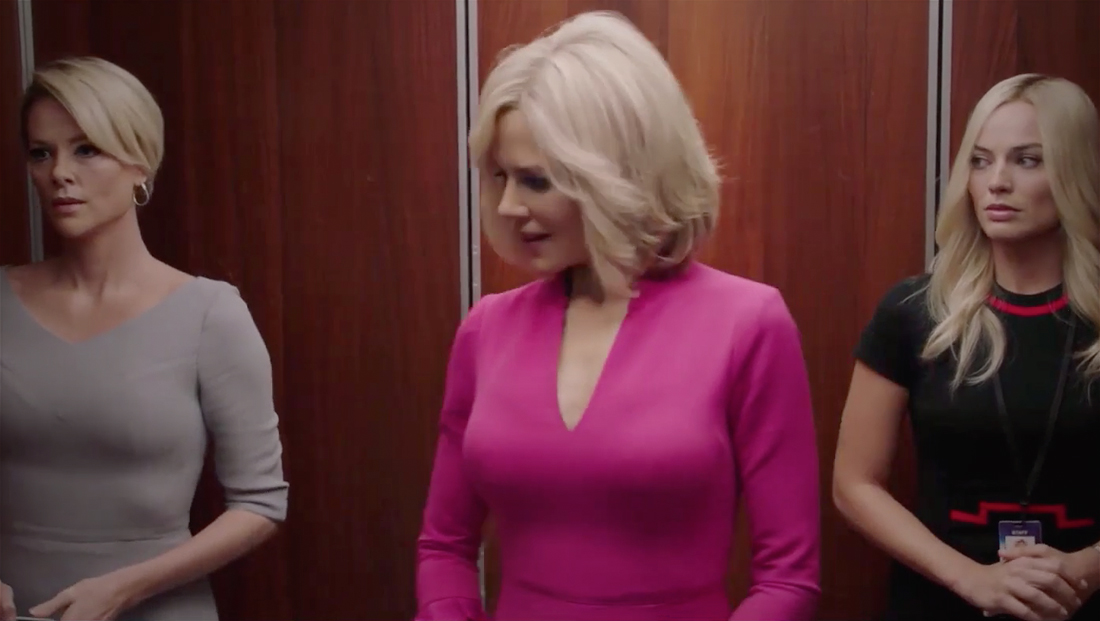 Lionsgate has released a trailer for "Bombshell," its movie about the downfall of former Fox cable exec Roger Ailes.
"Bombshell," which is set for a December release, focuses on the women at the network who were part of Ailes' exit at the network.
John Lithgow plays Ailes while Malcolm McDowell portrays Ruper Murdoch.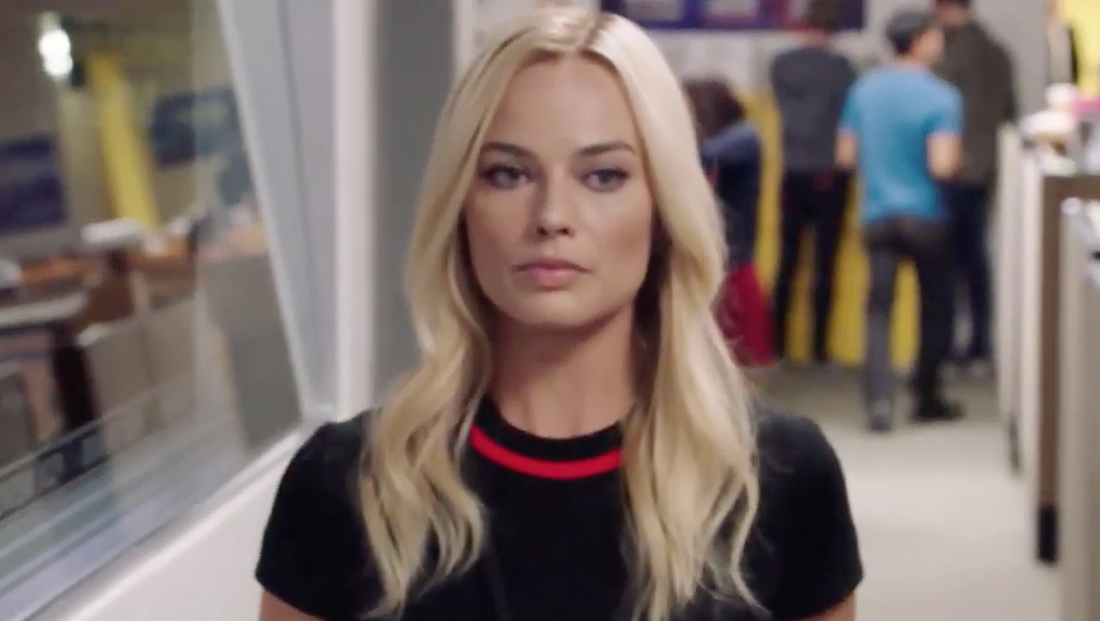 The trailer starts with Margot Robbie, as the fictional producer Kayla Pospisil, walking through a newsroom while curious newsroom workers look her way.
One desk, with Kate McKinnon seated at it, even has a paper with "The O'Reilly Factor" logo on it (keep in mind the show would have still been on the air at the time to events in the movie take place).
She heads to elevator, which is labeled "B," presumably for "basement," and hesitates briefly before hitting "2." At the next stop, Charlize Theron as a very convincing rendition of Megyn Kelly enters with some other workers, which leads to an awkward moment between the pair.
She appears to press another elevator button.
Next the elevator appears to stop at the "L" level (presumably the lobby) and in comes Nicole Kidman as Gretchen Carlson — who, hairdo aside, is a bit less of a dead ringer.
She glances at the elevator button, sees that "2" is already lit up and stands awkwardly.
To the filmmakers' credit, this is a fairly accurate representation of the News Corp. building at the time — Fox's main newsroom was in the basement and executive offices, including Ailes, were on the second floor.
Ailes reportedly even had a private elevator built so he could access his suite without using the main building entrance.
Since that time, Fox gutted Ailes office suite and moved the newsroom to the second floor, along with creating its adjoining Studio N and nearby Studio J.

Next are clips of the trio exchanging awkward glances before Kidman's character says "hot in here" before she and the Pospisil character exit and appear to head into an office on what is supposed to be the second floor.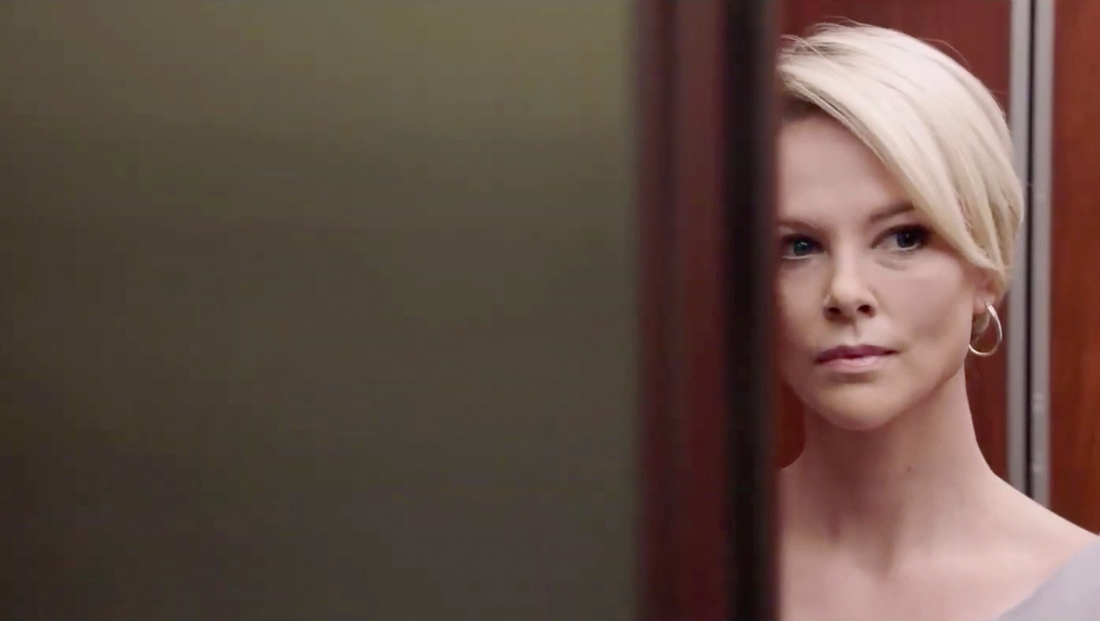 The Kelly character remains in the elevator, eyeing the pair suspiciously as the door slides closed.
The new "Bombshell" trailer has a slight continuity issues after Kidman, as Carlson, enters the elevator.