ESPN's 'First Take' heads west, helps debut new studio in L.A.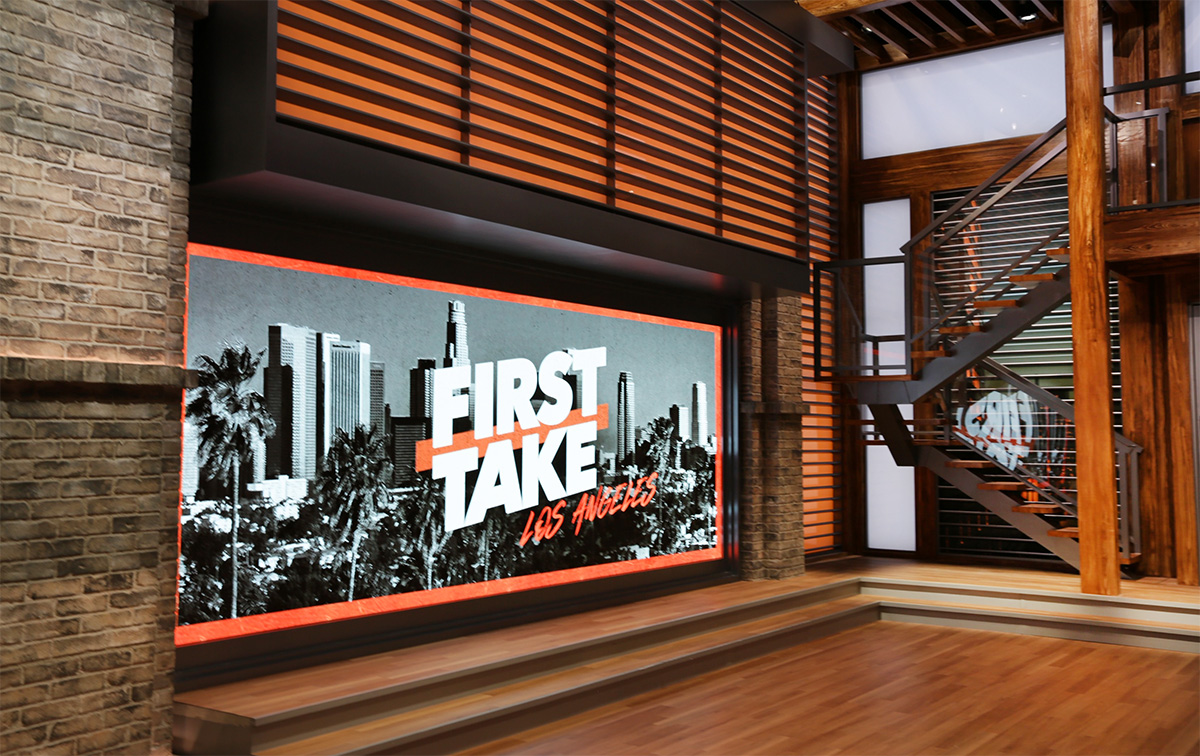 ESPN's morning show "First Take" is headed to California for the NBA regular season tipoff, with Stephen A. Smith, Max Kellerman and host Molly Qerim Rose broadcasting live from ESPN's Los Angeles Production Center.
Along with a week of special shows on location and a studio audience made up of fans from both the Los Angeles Lakers and LA Clippers, the show will also have the honors of debuting ESPN's new Studio H, normally the home of "NBA Countdown."
The new design, from JHD Group, includes a "Los Angeles-centric look" with imagery of the city's skyline, notes ESPN.
Studio H saw updates just last season as ESPN's NBA coverage shifted back to the West Coast after a small stint in New York City.
Studio H also houses daily NBA program "The Jump," hosted by Rachel Nichols, which is set to become the favored NBA program of ESPN and ABC this season replacing "NBA Countdown" for marquee games.