End of an era: Turner sign taken off Atlanta building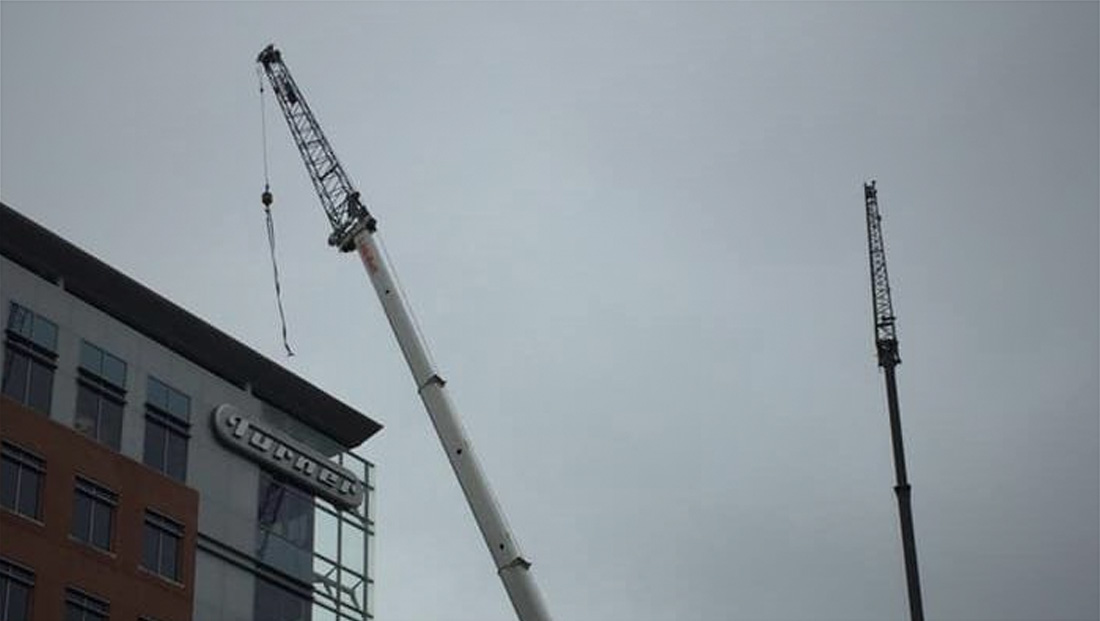 After acquiring Turner Broadcasting's assets as part its Time Warner buy and mostly shedding Ted Turner's surname from its properties, AT&T has removed the Turner sign from its Atlanta campus' main building.
Since its acquisition, AT&T renamed the division WarnerMedia and split it into three groups.
Entertainment properties TBS, TNT and truTV have been combined with HBO. All live programming, including CNN, HLN and Turner Sports is under another division, while TCM and Cartoon Network have been bunched with the company's film division.
While the Turner name inspired the acronyms TNT and TBS, the letters no longer officially stand for anything.
Situated in an area known as Techwood, the campus includes the original building with a white columned facade used as headquarters for CNN and what was then known as CNN Headline News.
CNN moved out of Techwood in 1987 to what became known as CNN Center, but Turner, TBS and related operations remained at Techwood, which was expanded over the years, including the more modern office building the sign was removed from.
So far AT&T hasn't done any major layoffs in its Atlanta operations, but they are expected in 2020, according to The Atlanta Journal-Constitution.
Meanwhile, starting in 2004, Time Warner and CNN expanded its New York City presence when it moved into Time Warner Center at Columbus Circle.
The company reportedly paid $520 million for the space in the building.
In 2014, the company sold the space for $1.3 billion with a leaseback option.
The New York facility gradually become a prominent production hub for the network — with CNN Center in Atlanta showing up less frequently on air.
Today, no regularly scheduled daily programming originates from Atlanta. Instead the network's New York and Washington, D.C. facilities are used.
HLN's "Morning Express" still originates from Atlanta, as does weekend programming on CNN. Productions from Atlanta will also pop up on CNN when the network carries the CNN International feed overnight or during breaking news.
In May 2019, CNN and Time Warner moved from Time Warner Center to a new skyscraper in Hudson Yards that it had purchased. It eventually sold off the floors it owns for $2.2 billion but, as part of the same deal, retained a leaseback option through at least 2034.