Little Rock station debuts new set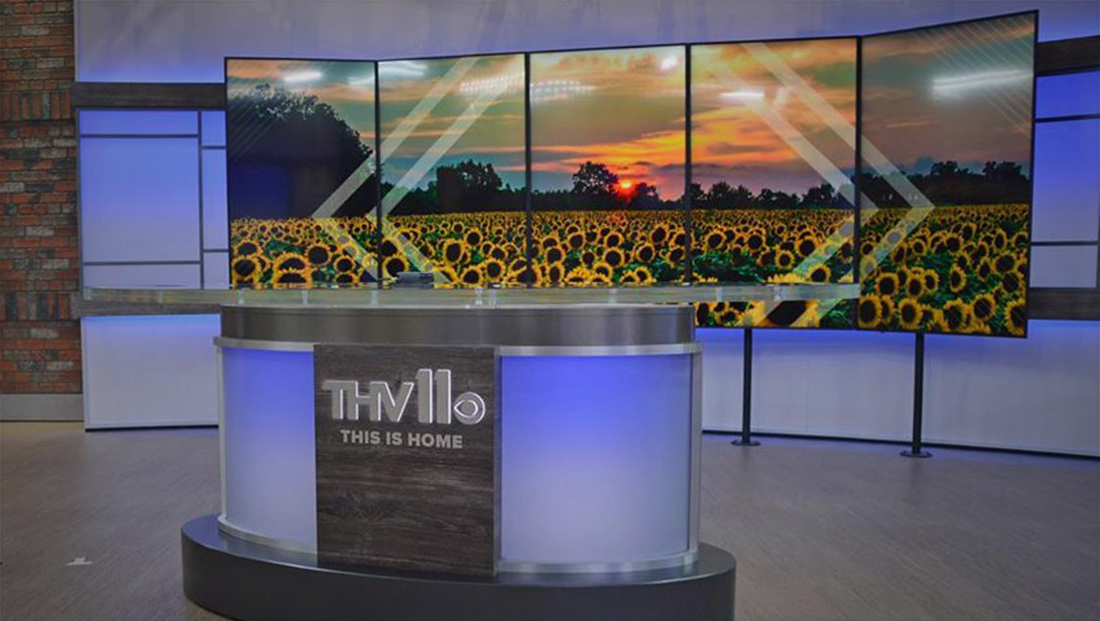 KTHV in Little Rock, Arkansas, has updated its set.
The station, which is owned by Tegna and brands on air as THV11, debuted the new set Oct. 28, 2019.
Designed by Joe Lamberta, the new look combines distinctive textures with clean, modern lines and finishes along with technology to create a flexible and dynamic storytelling environment.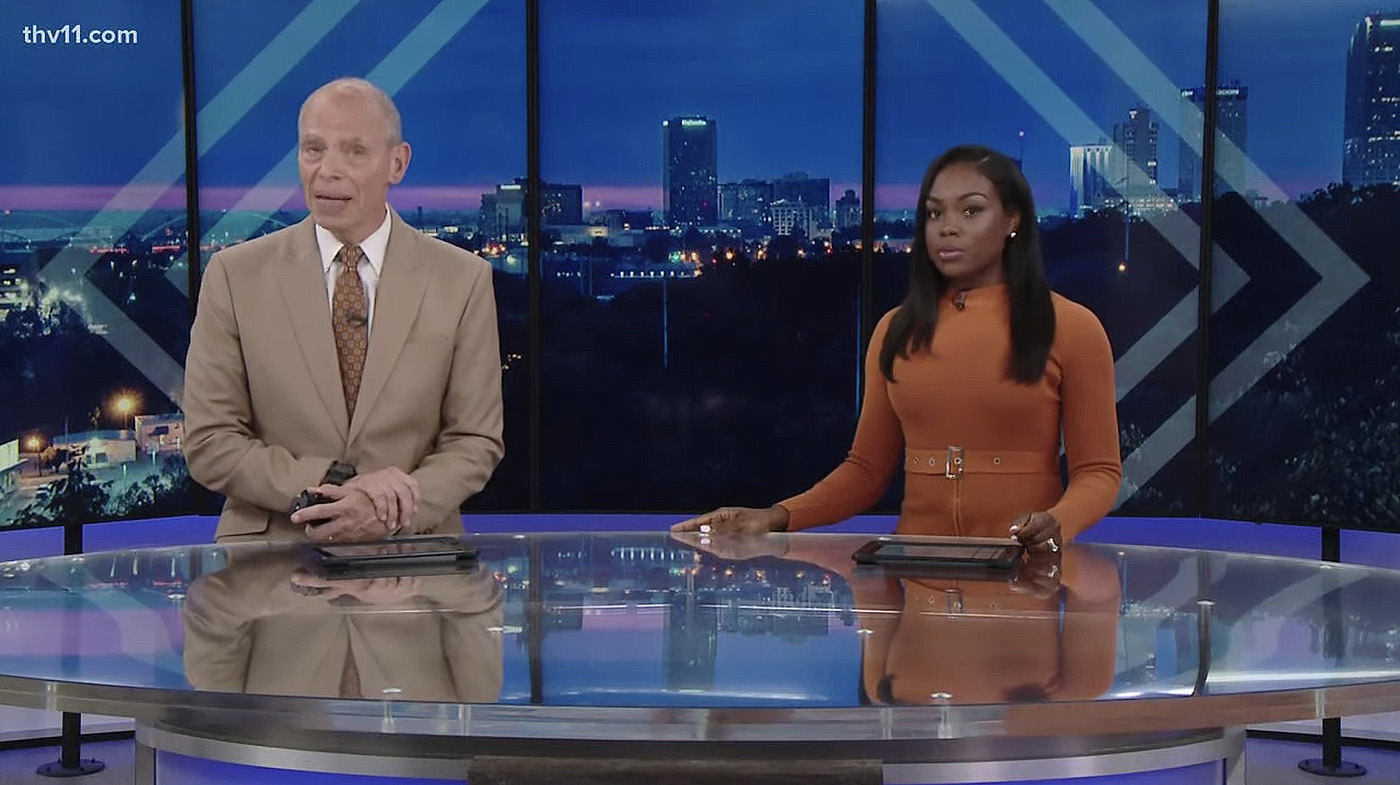 The main anchor area, with a standing anchor desk, backs up to a five panel, vertically mounted video array positioned in front of a clean white wall with metallic frames.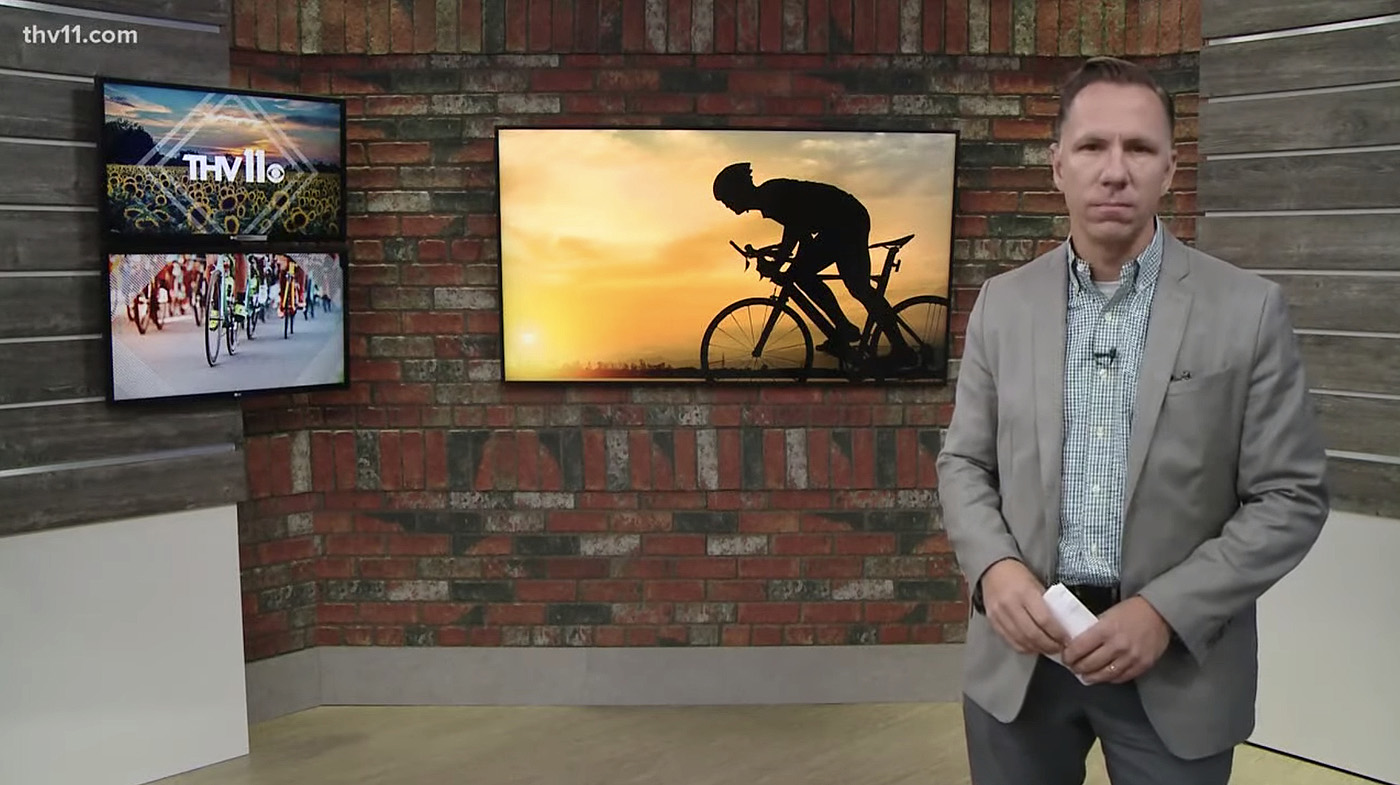 Camera left the wall becomes faux red brick, separated by a clean white squared off column clad with gray-brown wood with reveal lines.
There's a video panel here for standups or OTS graphics, along with two smaller ones mounted on a matching column between this area and an additional vertically mounted array.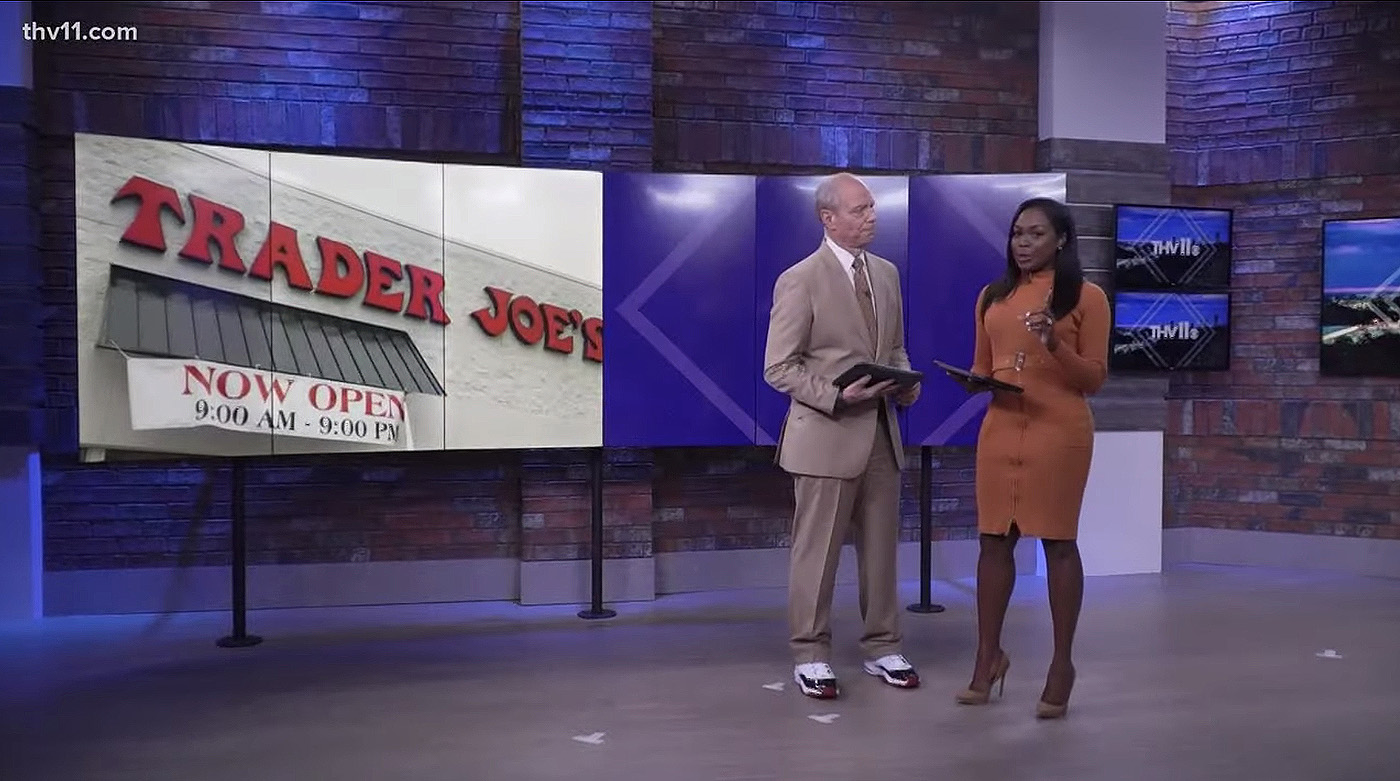 This setup features six panels with narrow bezels than the anchor area and is backed by a large span of faux brick, which can be dramatically downlit in different colors thanks to lighting design from Redwood Media Group.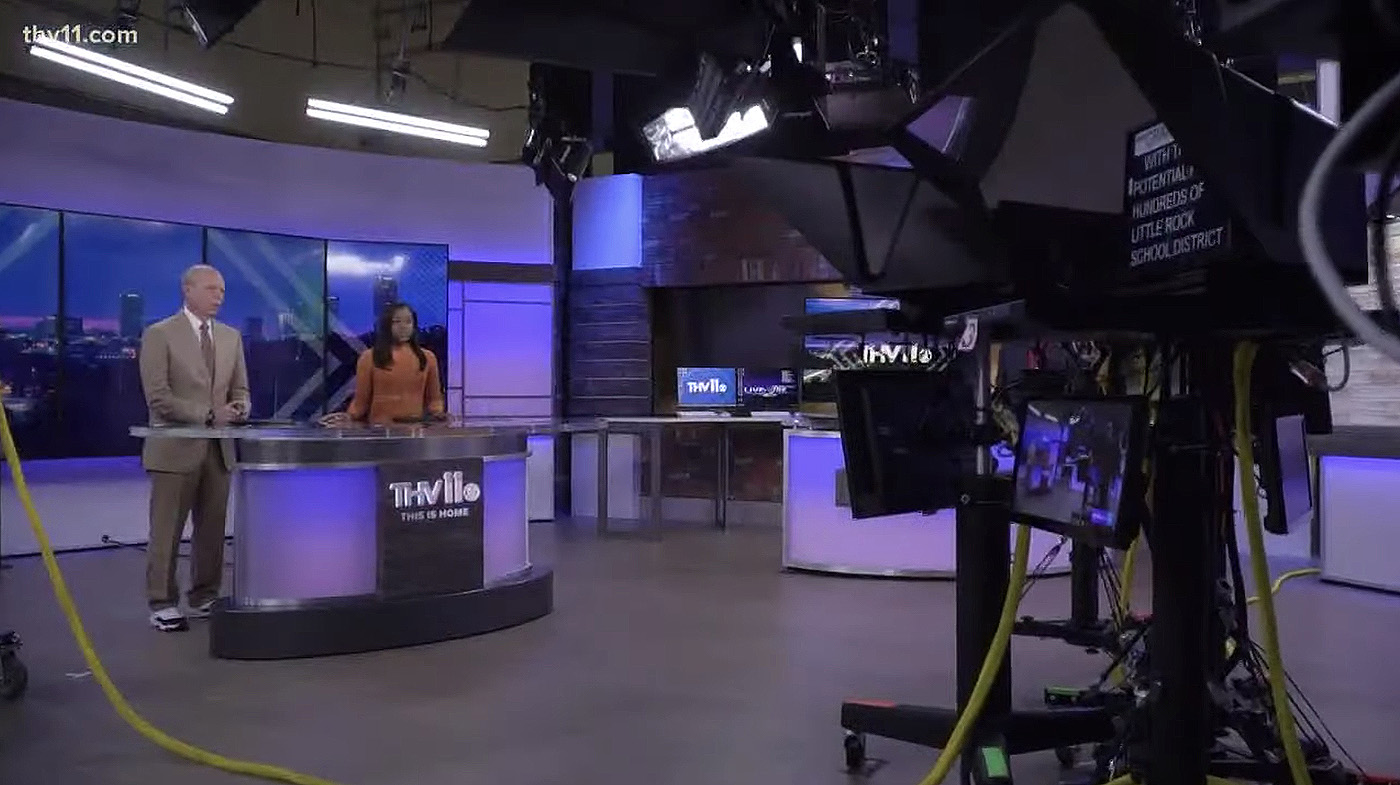 Meanwhile, to the right of the anchor area is a working weather center framed out in exposed brick as well as additional monitors.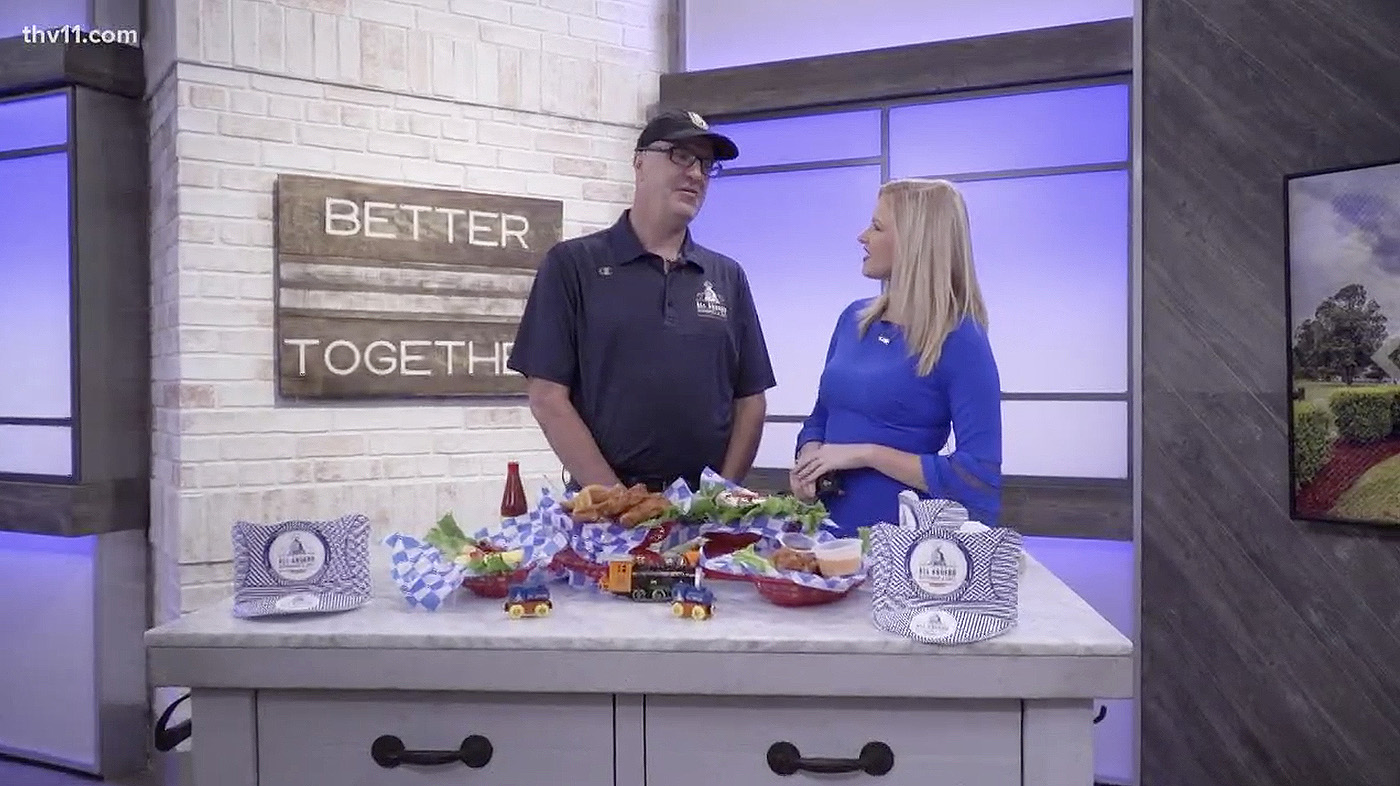 Adjacent to this is a whitewashed brick wall sandwiched between two color changing backlit walls that can be configured as a presentation style area.
Next to this is an installation of diagonally mounted wood "planks" with an additional monitor, making the area flexible enough to be used for a variety of segments.
The set was built by Innovative Environments with AV integration provided by Grant AV.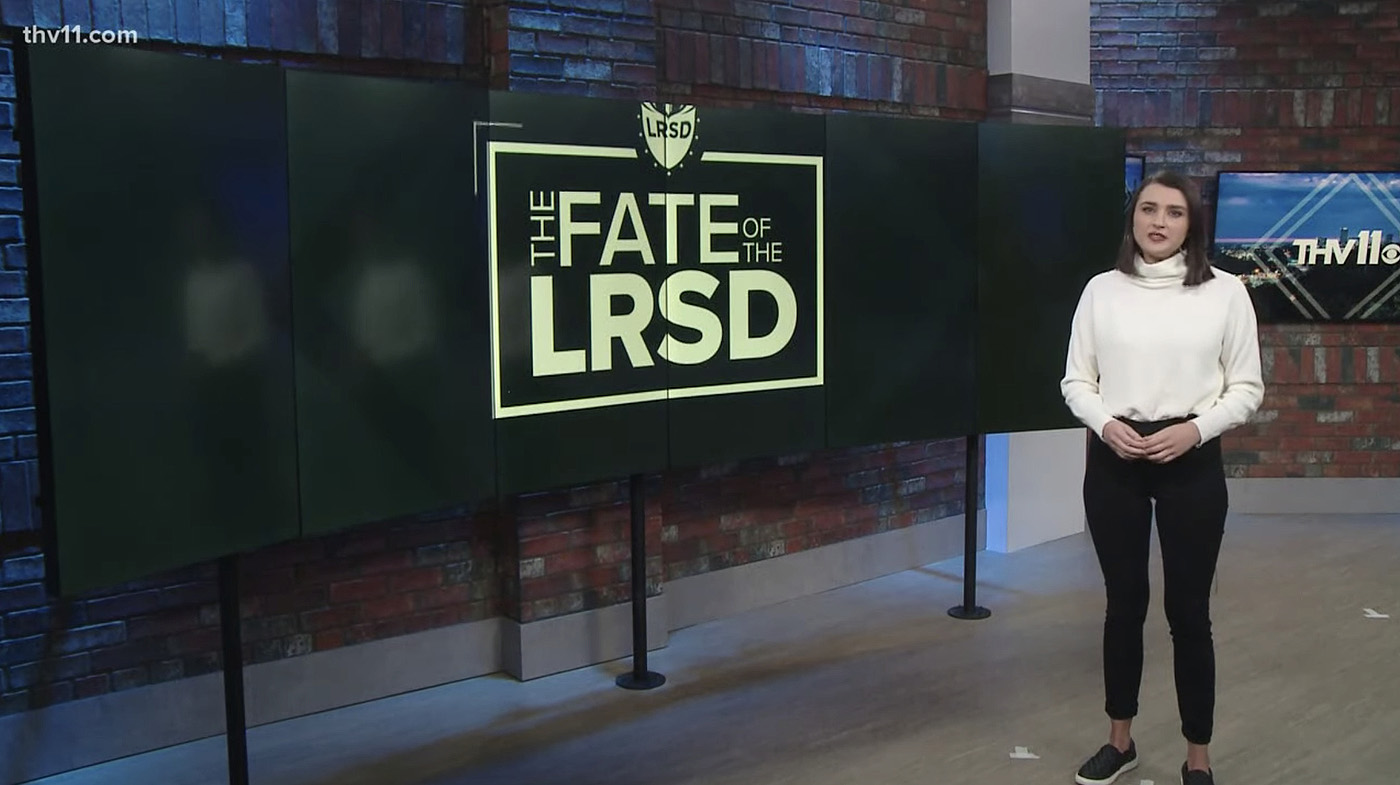 Correction: An earlier version of this story used the wrong call letters for the station in question. The post has been updated with the correct call letters.