NBC releases 2019 Macy's Thanksgiving Day Parade broadcast logo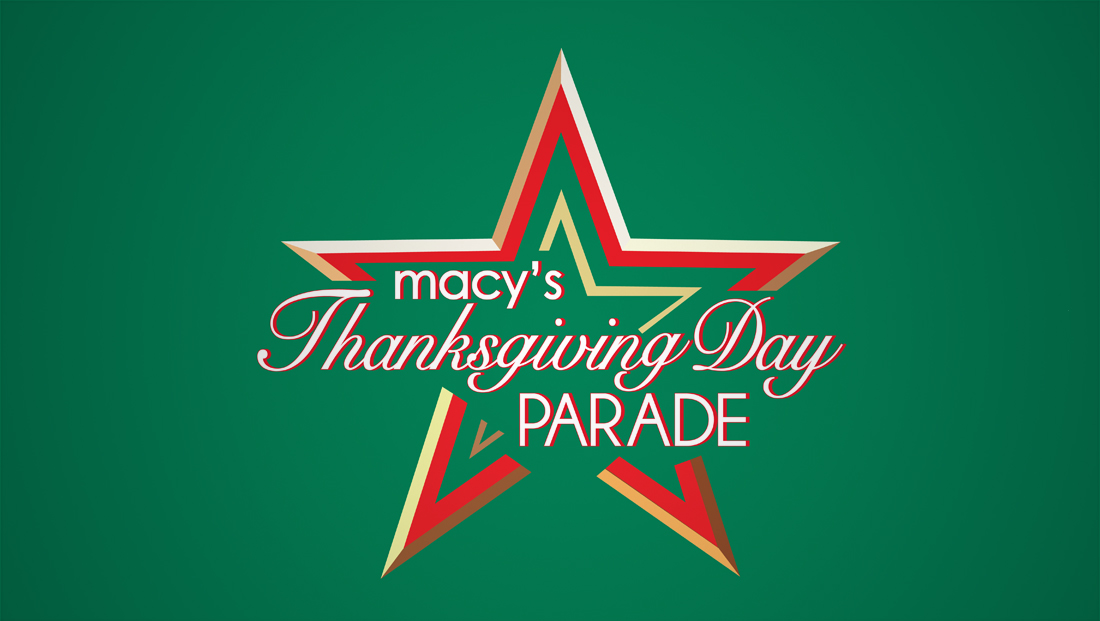 NBC has released an updated logo for its telecast of the Macy's Thanksgiving Day Parade that will also drive a new look for the in-show graphics, NewscastStudio has confirmed.
The new logo, which replaces last year's banner theme, brings back the emphasis on the star motif, which is in reference to both Macy's own parade logo design for the event as well as its corporate logo.
NBC posted the new logo, which features a large segmented gray, gold and red star outline along with the word "Macy's" set in a similar, but bolder font, than the department store chain uses.
Meanwhile, "Thanksgiving Day" appears in script with "Parade" tucked in below and slightly to the right in a sans serif.
It's not unusual for NBC to update the graphics each year, and the star theme has been a popular choice over the years.
Macy's itself also has a logo it uses to market the event, but it's separate from what NBC uses, similar to how each Olympics host city has its own logo but select broadcasters, including NBC, typically design their own look.
NBC representatives confirmed that the logo will also be used in the in-show graphics during this year's broadcast Thursday, Nov. 28, 2019, starting at 9 a.m. in all time zones.
NBC is marketing its parade coverage as part of its "Oh What Fun" holiday themed programming.
"Today" anchors Savannah Guthrie, Hoda Kotb and Al Roker will host.