Disney owned stations can't hold back on 'Frozen 2' cross promotions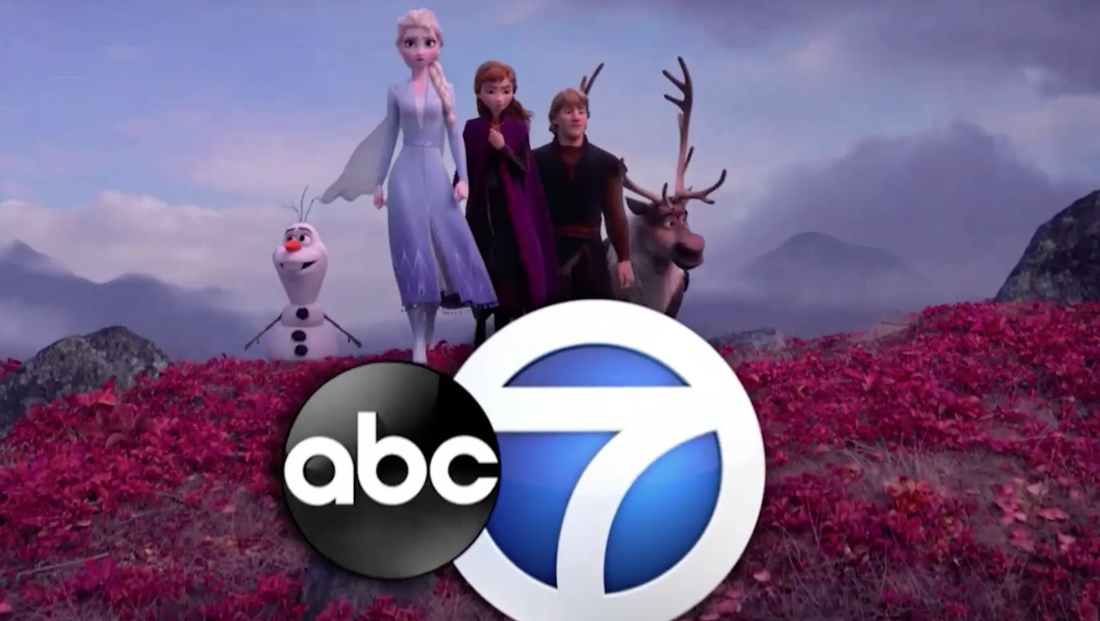 Let the (synergistic) storm rage on.
ABC owned stations in major markets running co-branded commercials for parent company Disney's upcoming release of the highly anticipated feature film "Frozen 2."
For example, WLS in Chicago has been airing a short ad during breaks for several weeks that starts with the station's logo in front of the film's key characters as an announcer says "Get ready ABC 7, Disney's 'Frozen 2' is coming to theaters November 22nd."
Other Disney owned stations are airing similar spots.
It's worth noting that four of Disney's eight owned stations brand as "ABC 7" (though their logos vary slightly) in addition to Chicago — New York's WABC, Los Angeles' KABC and San Fransisco's KGO, so the voiceover was likely reused in all four markets — with the others receiving modified versions to match their branding.
Locally produced ABC O&O newscasts and lifestyle shows are also jumping on board with "Frozen 2" segments that are all but sure to increase as the release date gets closer.
This cross promotion isn't at all uncommon among media conglomerates — NBC frequently helps promote Universal films, theme parks and other offerings from across the NBCUniversal and Comcast corporate family, for example.
A similar cobranded spot also ran during "The Little Mermaid Live!" earlier this month.
Disney also used "Mermaid" as a vehicle to promote its then yet to be launched Disney+ streaming services, airing 60 second commercial for it that took up the entire first break.
Disney+ officially launched Nov. 12, 2019, though its launch day didn't go smoothly for everyone.