CBS Chicago bakes up fun holiday promo IDs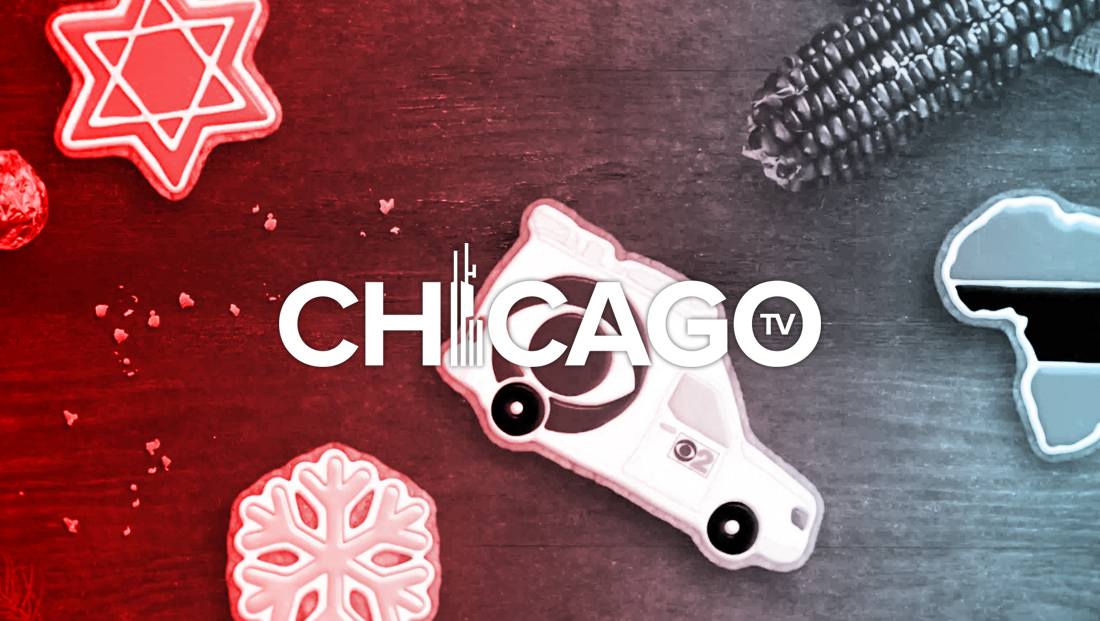 WBBM in Chicago is airing short cookie themed ID segments to mark the holiday season.
The short IDs feature a live truck cutout cookie along with a Start of David and outline of Africa along with snowflakes and gifts.
The cookies, along with a real piece of harvest corn, appear on a dark wood background and are "eaten" using stop action style animation.
The words "Happy Holidays" appear as "lay flat" cookies decorated with candy cane, Christmas three, candle and other colorful motifs.
The "O" is, naturally, replaced with the CBS eye logo.
The spot ends with a rectangular cooke with an icing version of the station's logo with festive white dots on the gold "2."