'The Morning Show' production design draws inspiration from real world of TV news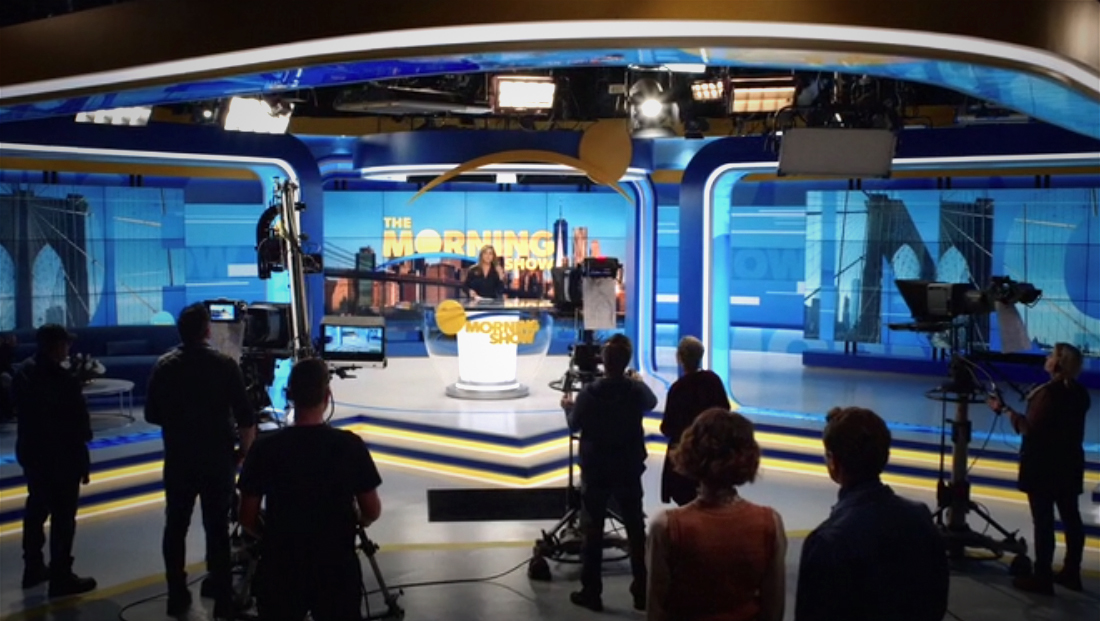 The 'set within a set'
It was decided "The Morning Show" would be the top rated show in the fictional universe and therefore would be able to afford a high-tech set equipped with LED video walls and ribbons. The final result is a fresh, bright and airy studio that provides the flexibility for the myriad of segments morning shows use on a daily basis.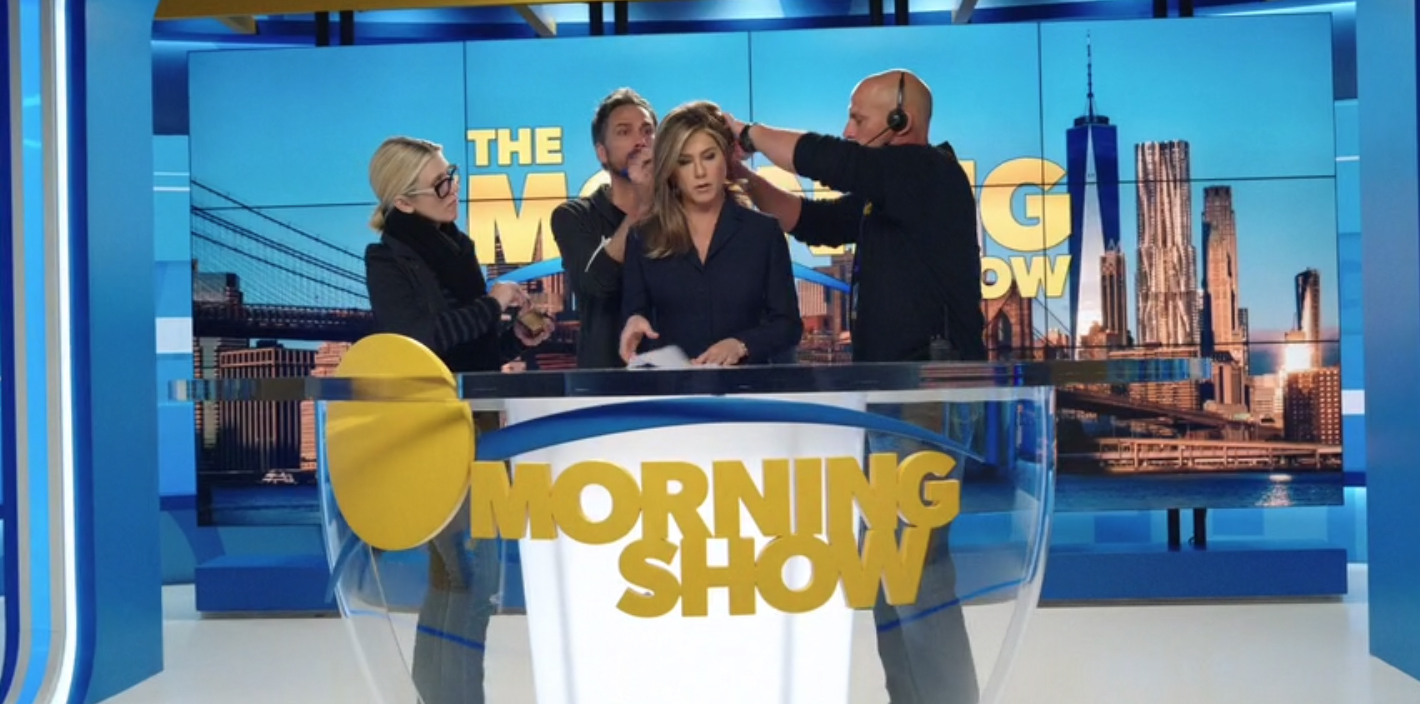 Paino wanted to create the feeling that the studio was like "Disneyland" — clean, meticulously planned and revered as the figurative jewel of the "The Morning Show."
Home base is a large glass pod-like desk with an internally lit plinth. It backs up against a video wall surrounded by a large frame with curved corners.
Perhaps a nod to the show's precarious position at the top of the ratings, the area also features an internally lit "crown" above the anchor desk.
On either side of home base, meanwhile, Paino used additional structural frames with rounded corners to anchor two separate areas that could be used for sit-down interviews, weather maps or any of the myriad segments normally featured on morning TV.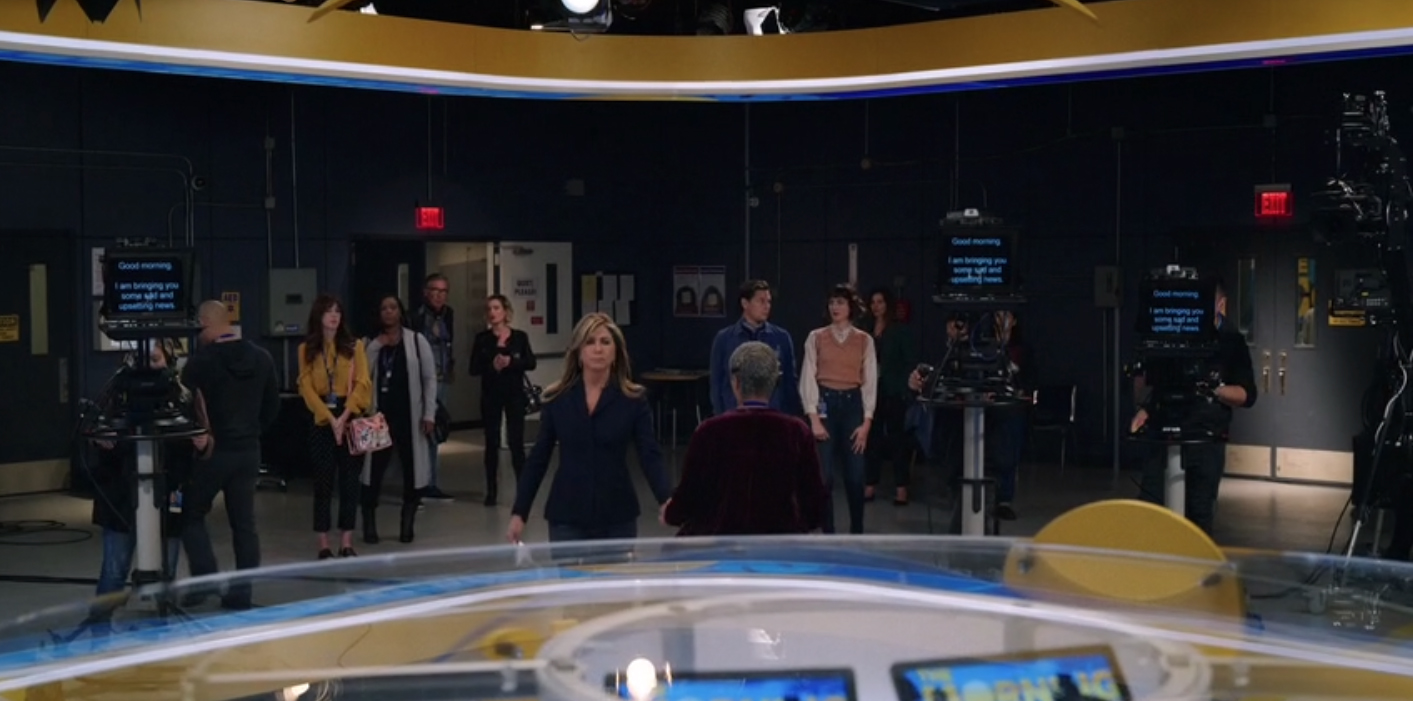 Paino was struck by how morning shows have to be prepared to have everything from a kitchen to animals on set on any given day — and the flexibility and chaos that this creates behind the scenes.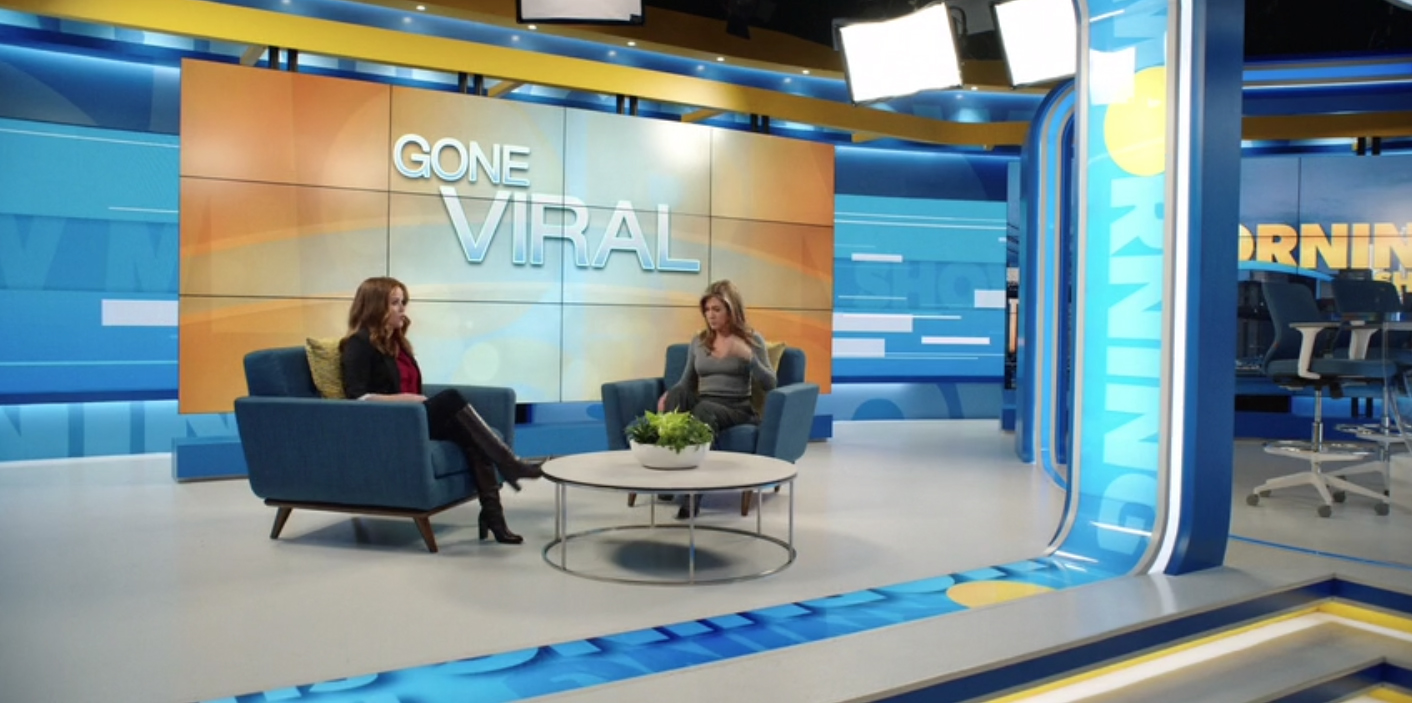 LED panels were installed inside the large camera-left and -right frames, wrapping around the inside face of the entire frame.
Both of these areas has an additional, freestanding video wall, while the entire set is wrapped with seamless LED panels that provide additional depth and dynamic shoot offs.
Those seamless walls and video ribbons in the frames would both be pricey to install, so they helped demonstrate that the show was at the top of its game.
Meanwhile, each side of the two "wings" is framed out with metallic panels with circular perforations that form oversized letters from the show's logo.
For the video walls, many of the show's "default" graphics sported the bold "TMS" logo set against a still of New York City, a common element of the New York–based network morning shows — although ABC tends to focus on Times Square and NBC on Rockefeller Center.
This entire set, along with other purpose-built environments, were built on Sony's soundstages in Culver City.