Big Whig Media opens D.C. broadcast facility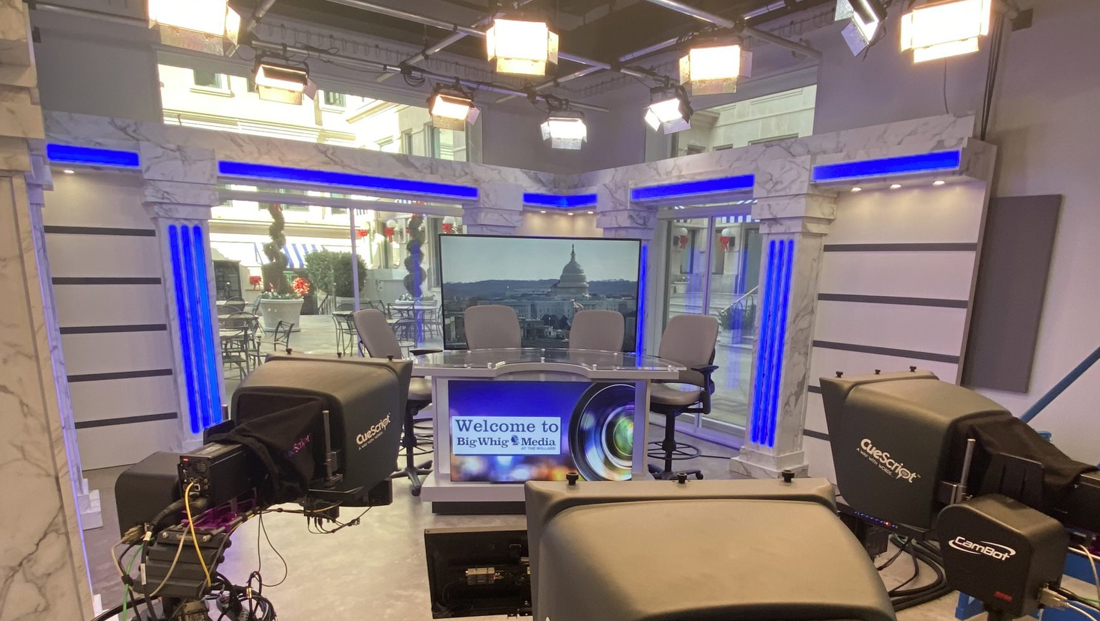 Big Whig Media, a full service media production facility in Washington, D.C., has opened its flexible broadcast facility.
The ground level, windowed facility is located off the courtyard of the historic Willard Hotel.
Located one block from the White House, the new facility is the only ground-level windowed broadcasting facility in the city.
It includes two studios for live or taped production as well as control room equipped with a Ross Graphite production switcher and two high definition Sony cameras on the roof providing sweeping views of the capital. Digital Video Group provided full systems design and integration on the project.
The studio, which is available for rental for a variety of productions, includes a flexible set from FX Design Group with a large video panel and flanked with faux stone walls and columns with internally lit vertical accents.
A four-person desk boasts a video panel as well, making it easy to switch out branding graphics as needed.
The studio is outfitted with additional Sony cameras and CueScript teleprompters.
Clients can rent the studios or take advantage of the company's production services. Big Whig is also marketing the facility as a "shared" Washington bureau for media companies.
Feeds, including customized ones, from the rooftop cameras can also be provided.