Watch the promo for the PBS Politico debate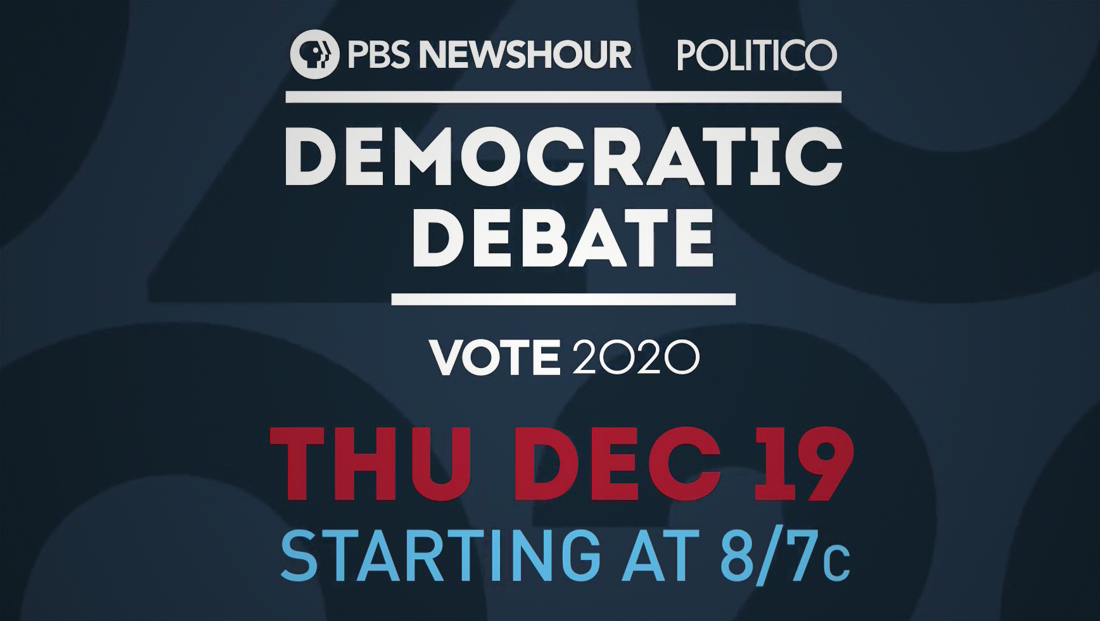 PBS and Politico have released a promo for its Dec. 19, 2019, debate in Los Angeles.
In addition to the "PBS Newshour" and Politico logotype typography, the spot also uses what appears to be the geometric typeface Intro, which is sort of a blend between the two looks.
FF Din makes an appearance as well — a font that both "Newshour" and Politico use online. There's also a "Vote 2020" logo that uses a font similar to Politico's.
Overall, the promo is much more tame than some of the other hard-hitting ones we've seen this election cycle, which each of the seven qualifying candidates shown expressing a key point, along with striped animation elements.
CNN is partnering to air the debate on its main channel plus CNN International, CNN en Español and CNN.com. PBS member stations will also have the option to carry the debate.
Streams will also be available via Politico and PBS websites and social.